Muston (Belvoir signal box) to Longmoor Lane
photographs and description by John Pegg and C. Taylor
This series of photographs was taken by John while walking the northern section of the former branch line to Denton in the autumn of 2016, a distance of 3 miles.
The branch was a mineral line which transported locally mined ironstone to a junction at Belvoir, on the Nottingham to Grantham line near the village of Muston, for delivery to iron and steel works in the North Midlands and in Lincolnshire.  It was built in the 1880s by the Great Northern Railway Company to a terminus near Harston in Leicestershire, 5½ miles from Belvoir.
A signal box was already in place near Muston before the branch was constructed.  It had been named 'Belvoir' after the Duke of Rutland's home and estate headquarters, some 3 miles distant. 
The new line was officially known as the Woolsthorpe Branch because, originally, it was only planned to go as far as a point just beyond the Woolsthorpe Wharf on the Grantham Canal, about 2½ miles from the junction.  However, powers were soon obtained to extend the branch a further 3 miles, past Denton to its terminus near Harston.  This section was known as the Woolsthorpe Branch Extension.
The ironstone mines were all opencast and had their own private railway systems, which were narrow gauge tramways in earlier times.  There were loading points and exchange sidings at several locations on the branch.  No regular passenger services were ever operated.  The branch closed between 1974 and 1977 as ironstone mining ceased.  By early in 1980 all the track had been removed.  Today some of the trackbed is part of the National Cycle Network's Route 15.
As a comparative latecomer to the local transport infrastructure the railway had to thread its way through existing landscape features, both natural and man-made.  The River Devon was crossed twice and several roads, ancient lanes and footpaths were intersected, requiring bridges or gated crossings.  For much of its length this northern section of the branch runs side-by-side with the Grantham Canal.  Both the railway and the canal ascended towards Woolsthorpe, but the railway climbed more rapidly.  Near the south end of the section there was a bridge, later replaced by an embankment, which took the line over the canal.
John has captured evidence of most of these crossings in the photographs.
---
The header photograph (above) shows an ironstone train travelling north on the branch on 28th April 1966.  It is passing one of the Stenwith locks of the then disused Grantham canal.  At bottom right is the 1¼ milepost from Belvoir.  The locomotive is No. 76085 of Colwick shed in Nottingham.
Photograph taken by Noel Ingram.
---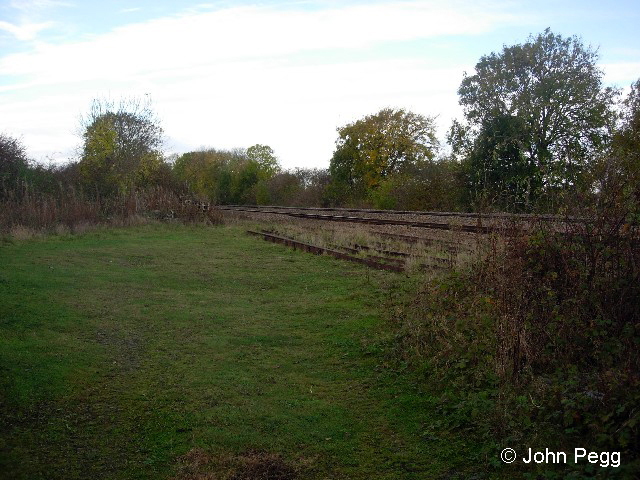 Stepping into our Tardis for the first time on this walk...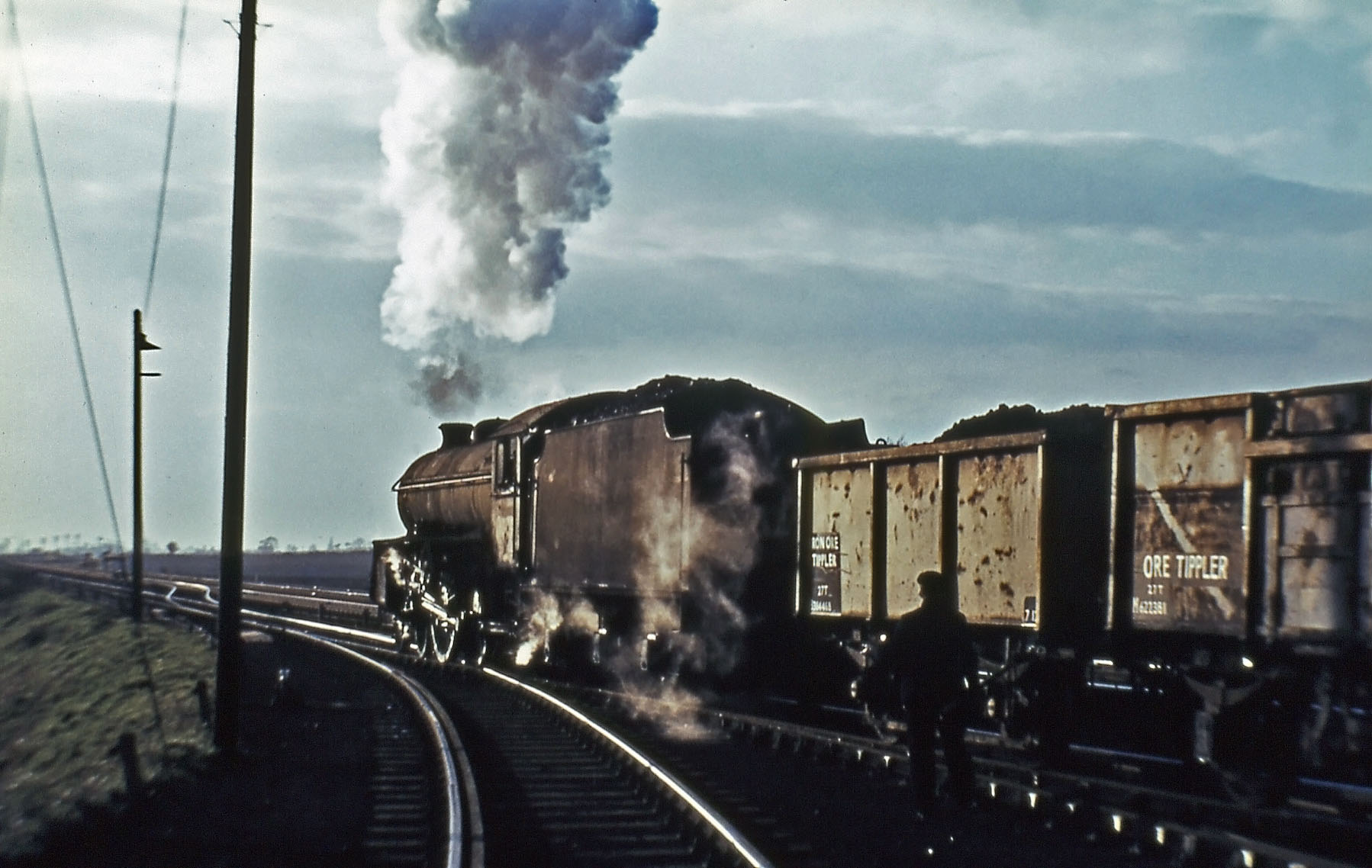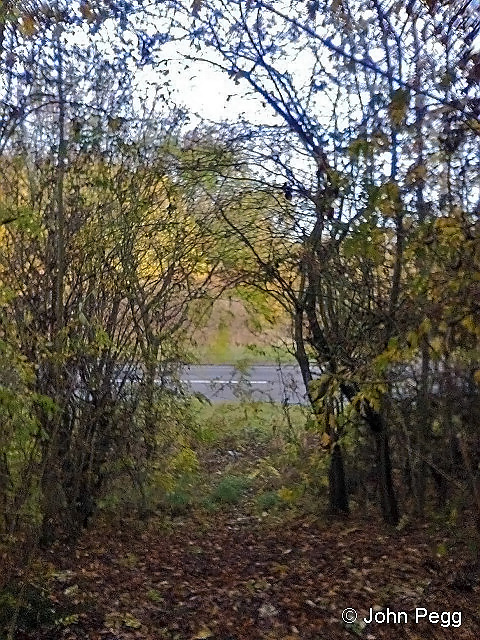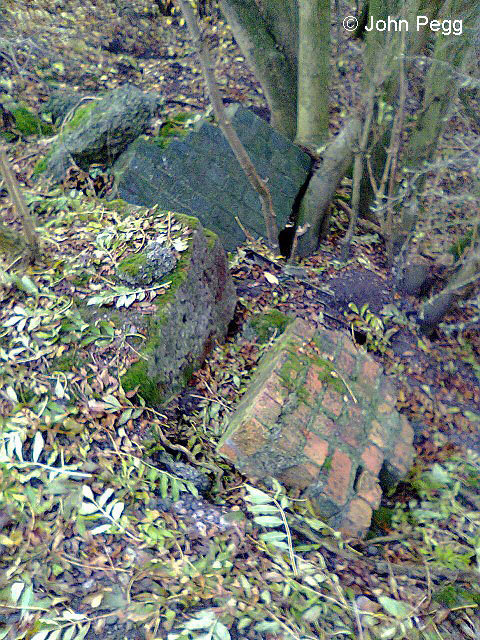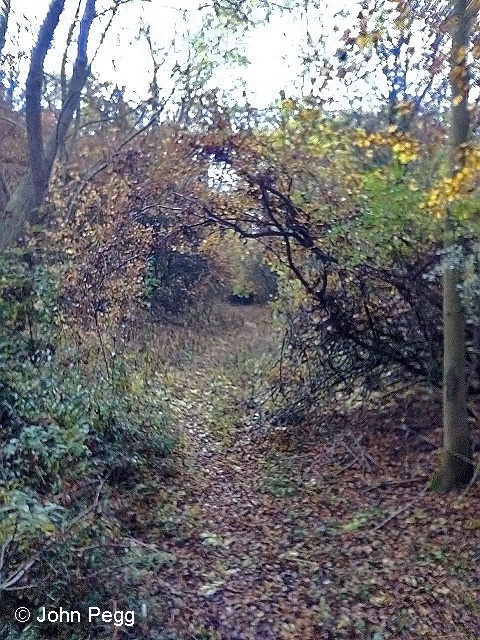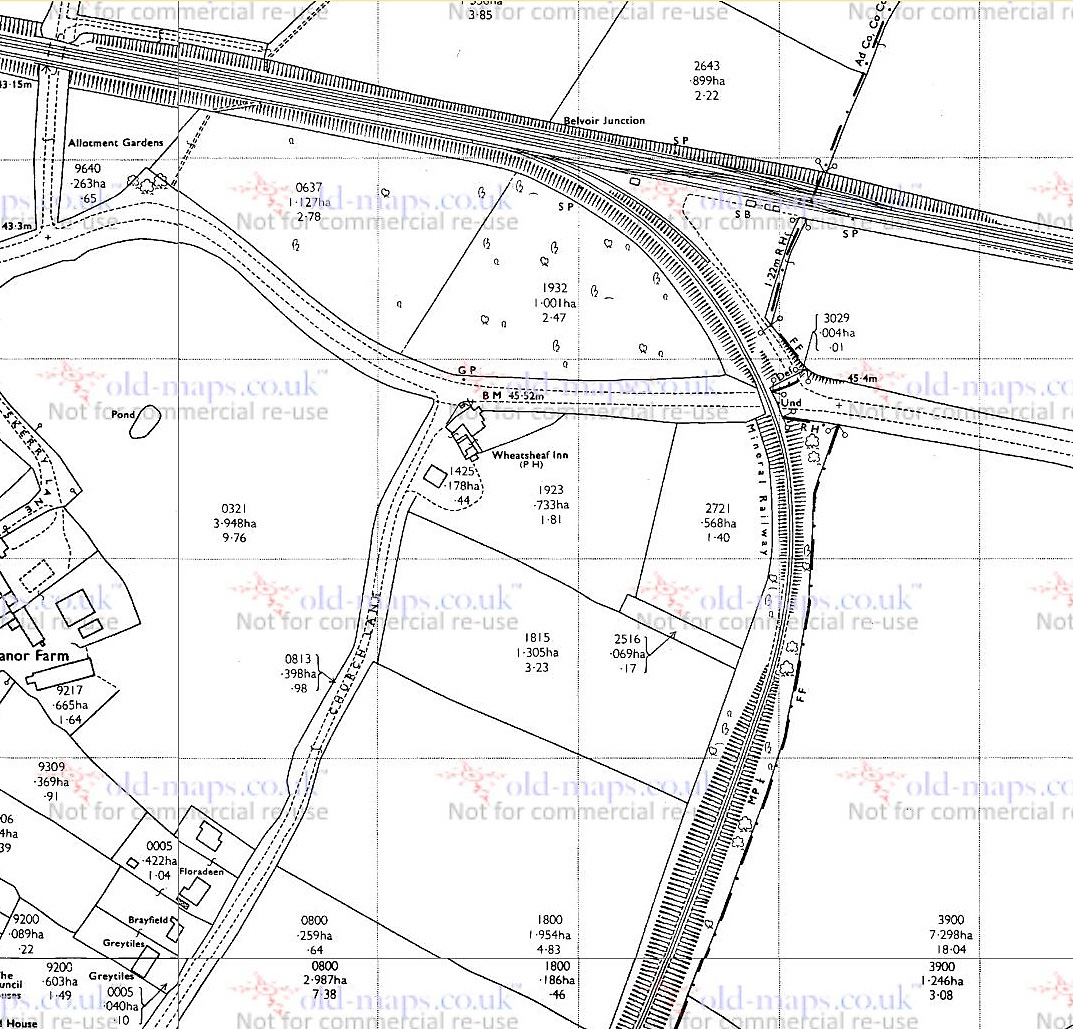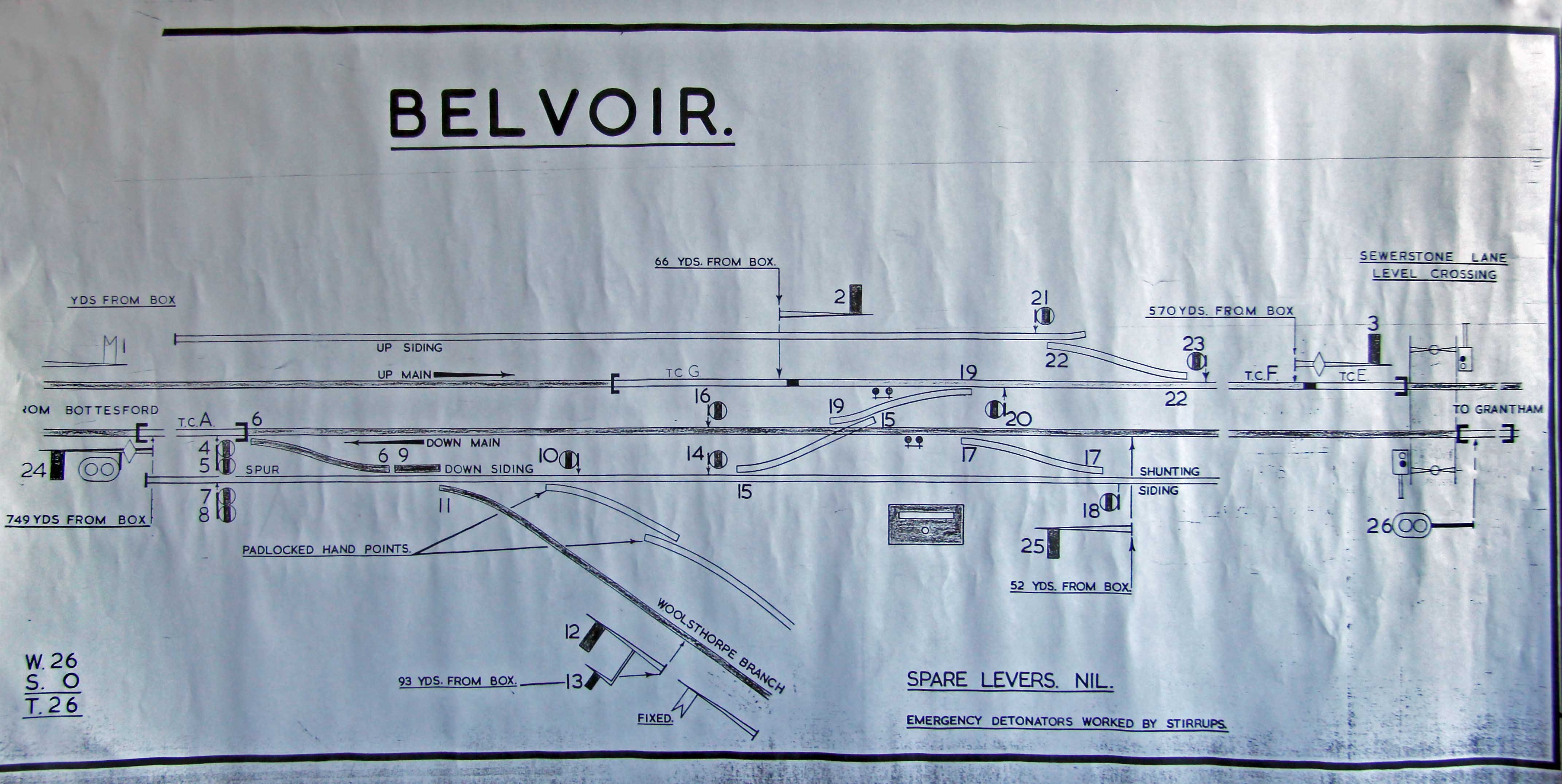 ---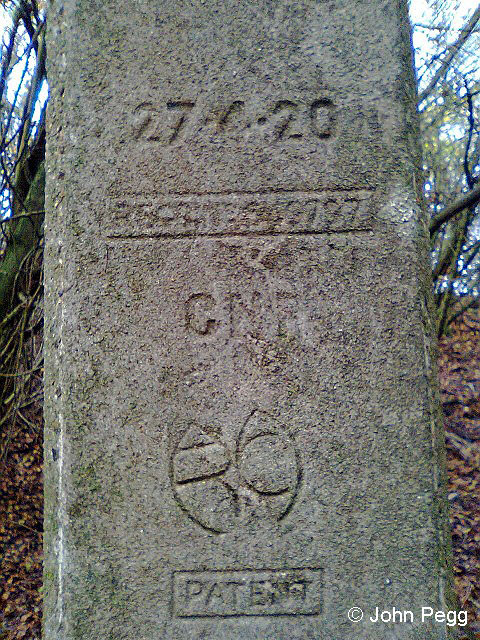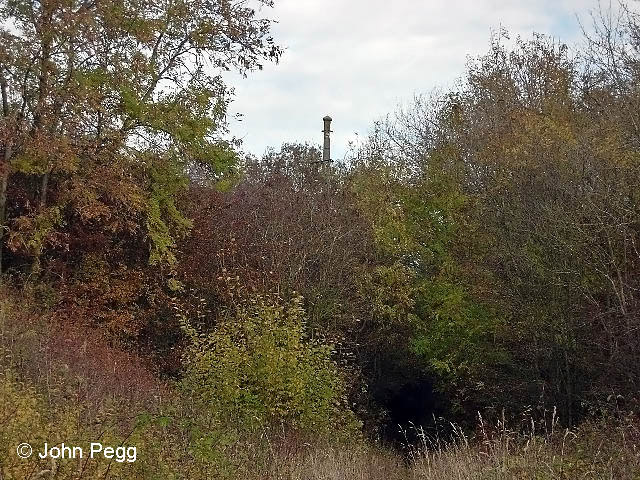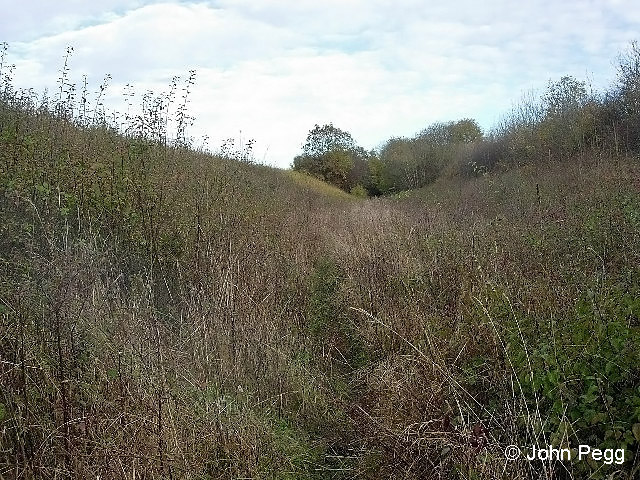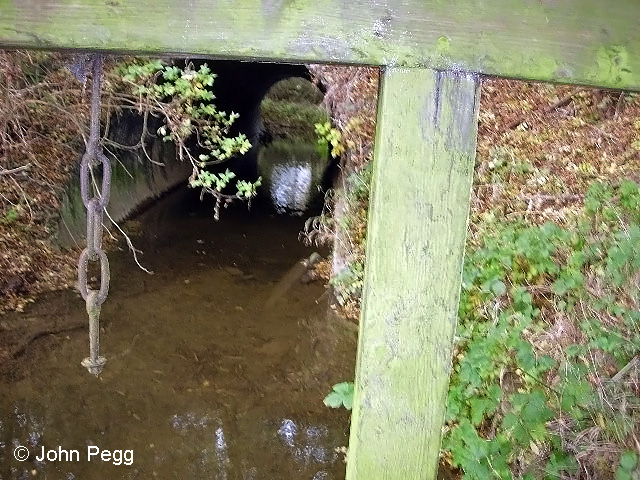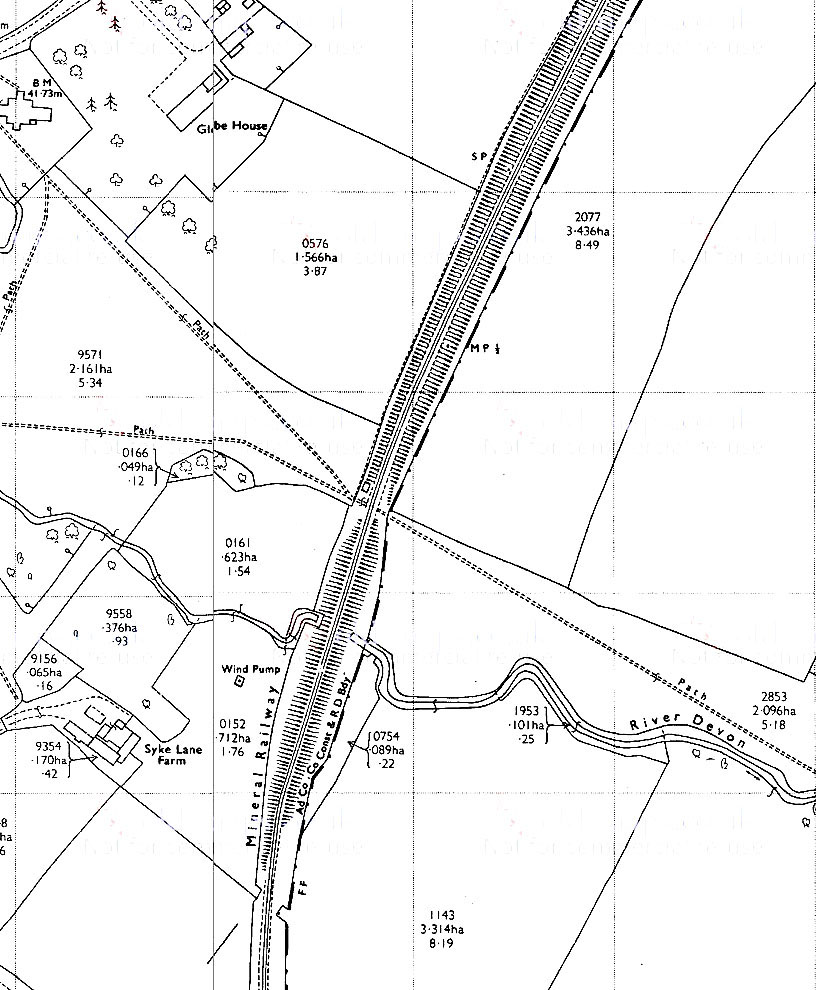 ---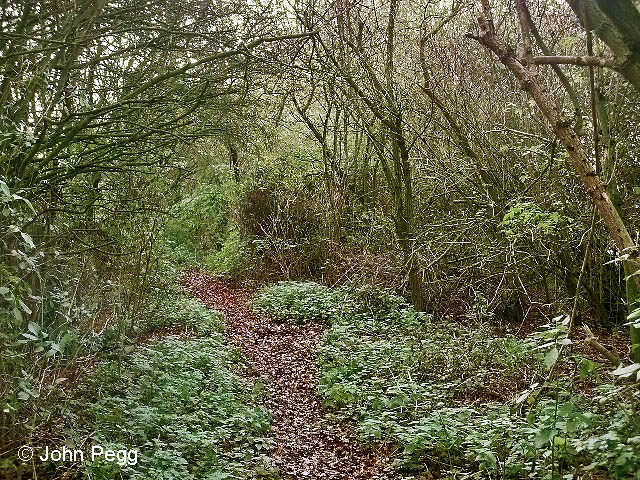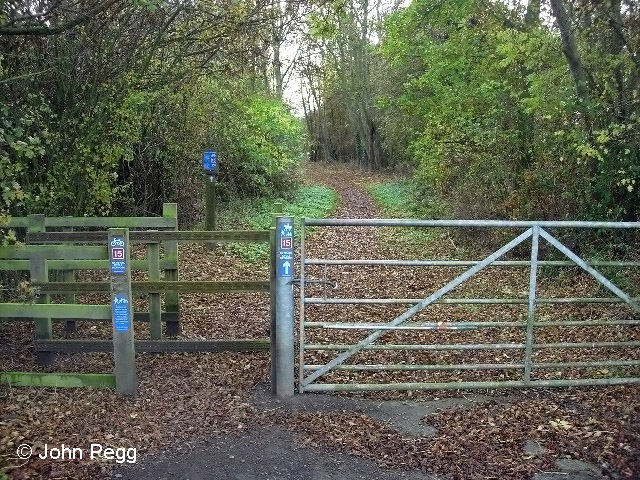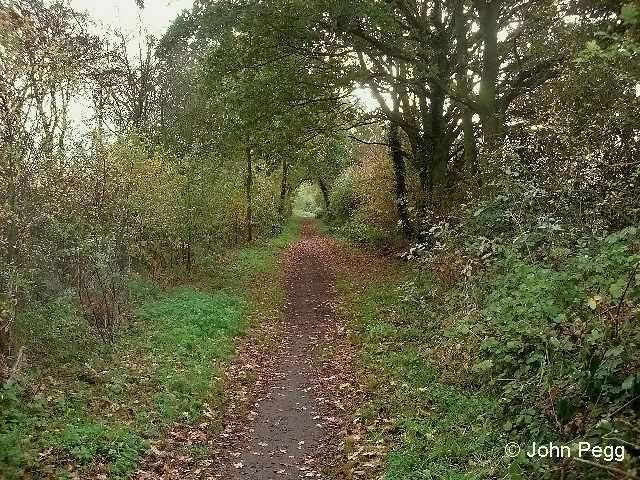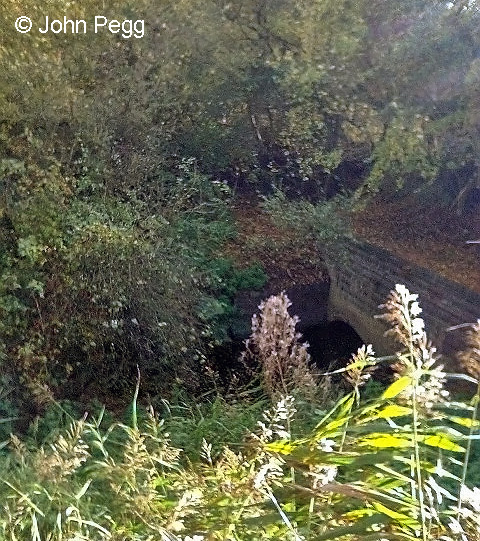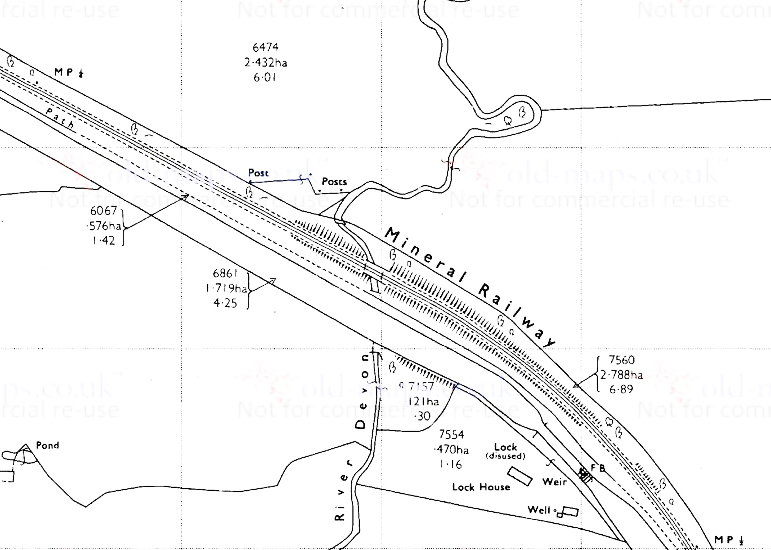 ---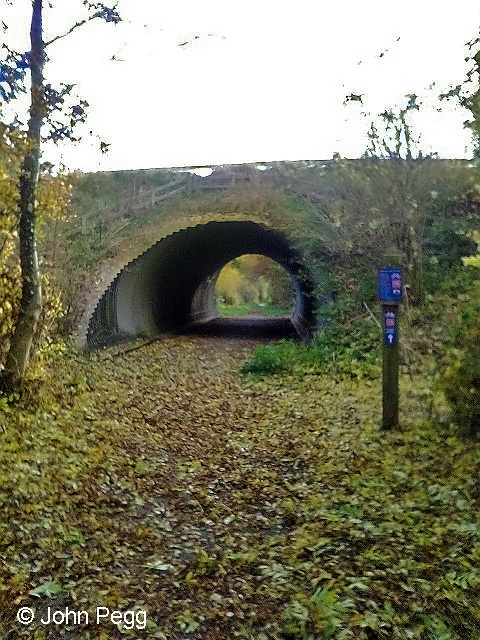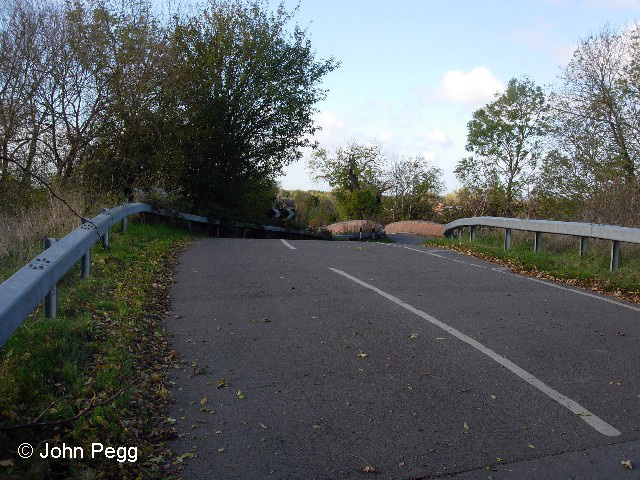 Now step once more into your time machine and look left...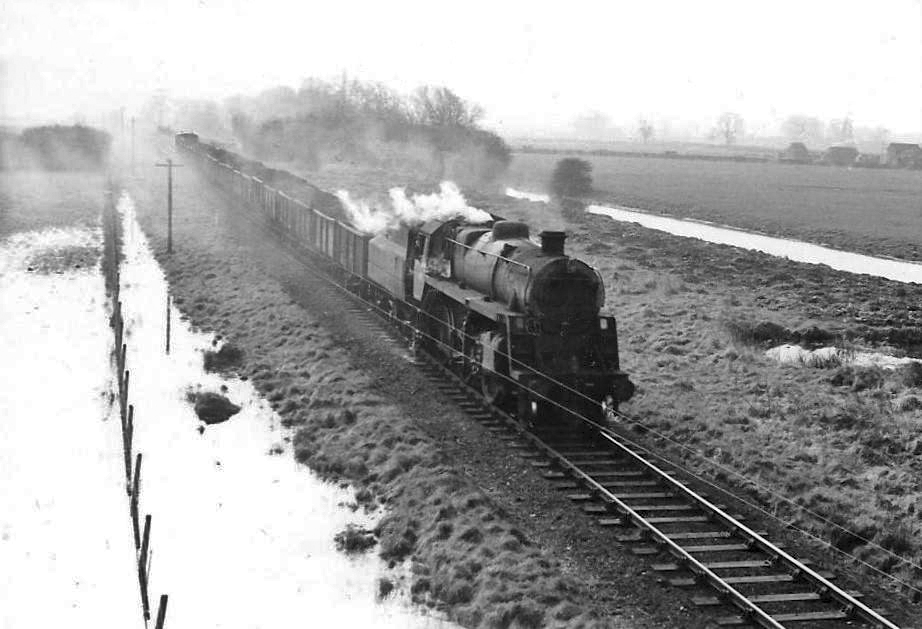 Check there's no traffic on the road, cross to the other side of the bridge and breathe in the smoky aroma...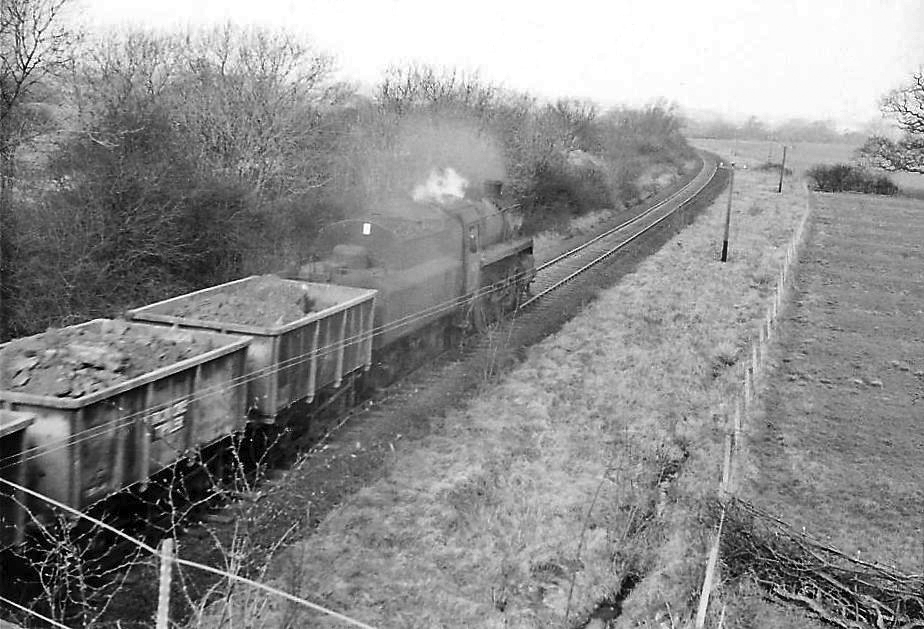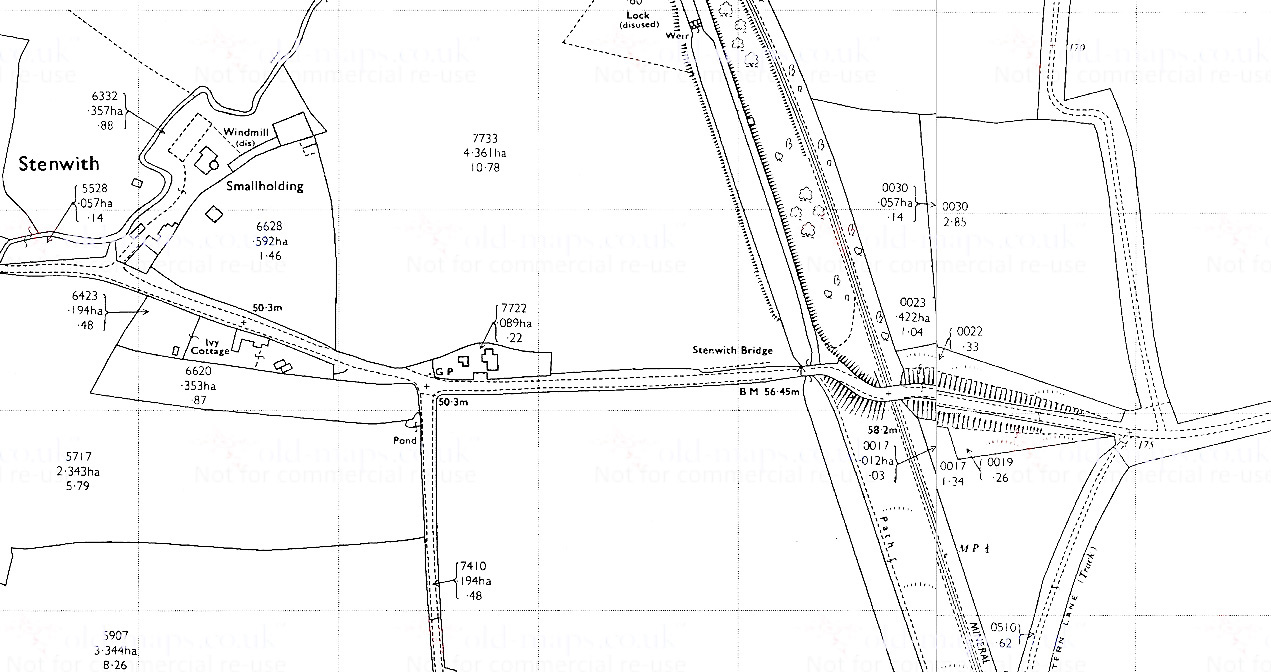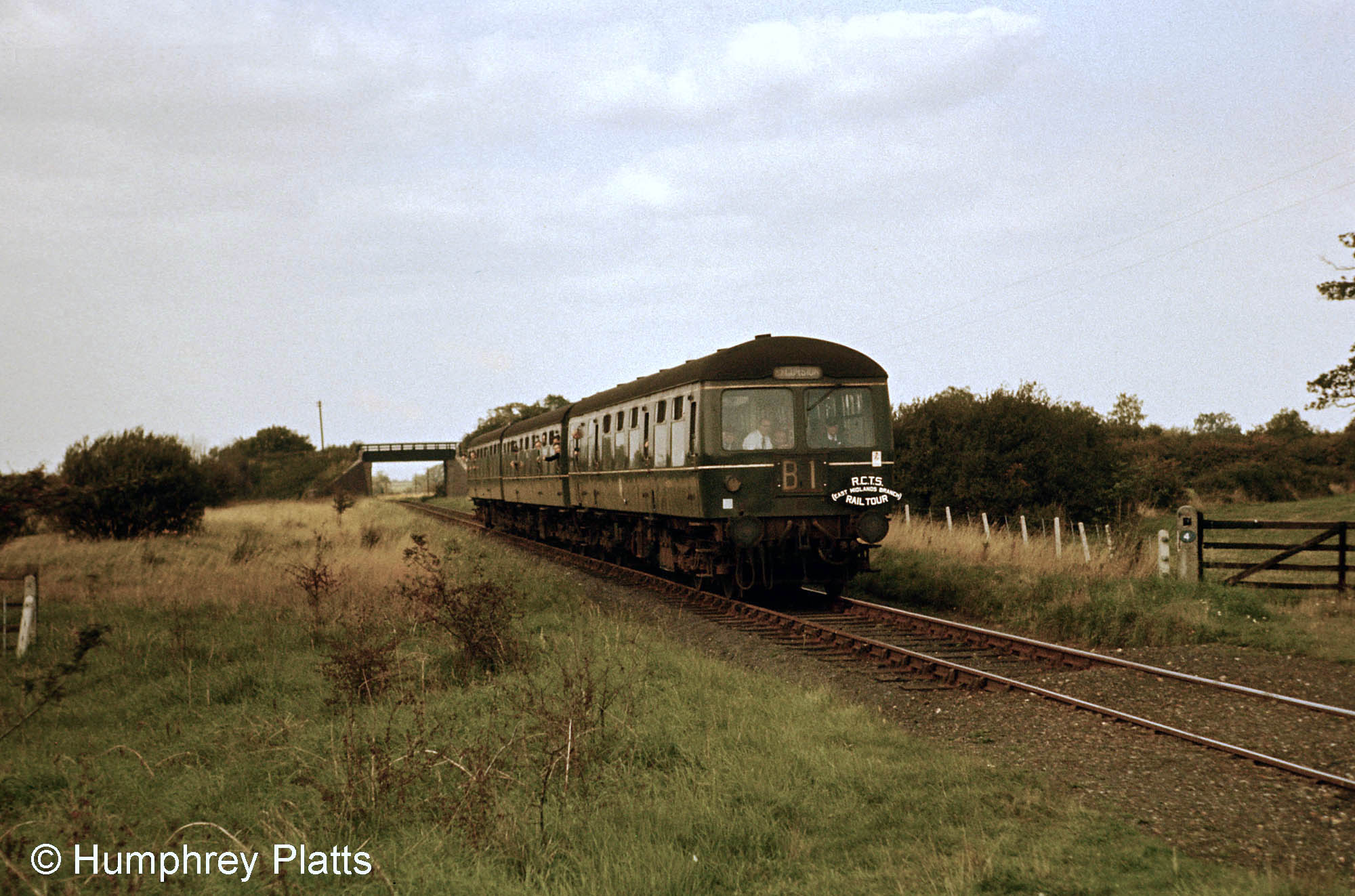 ---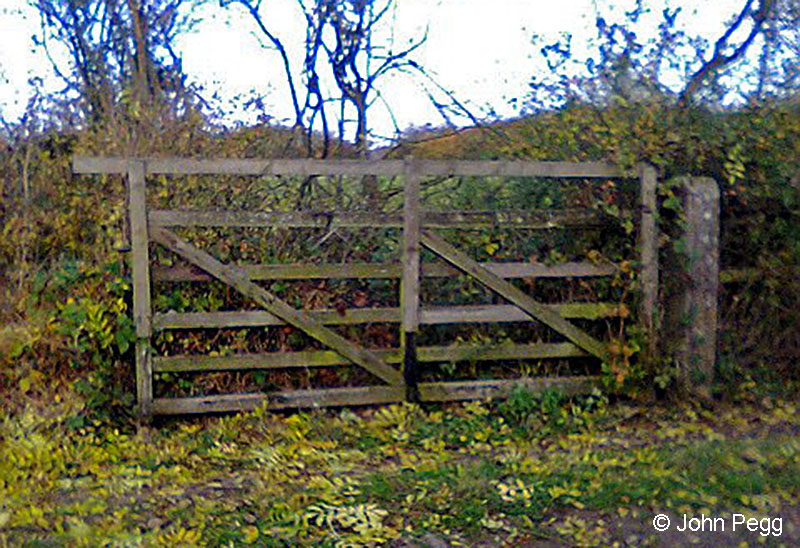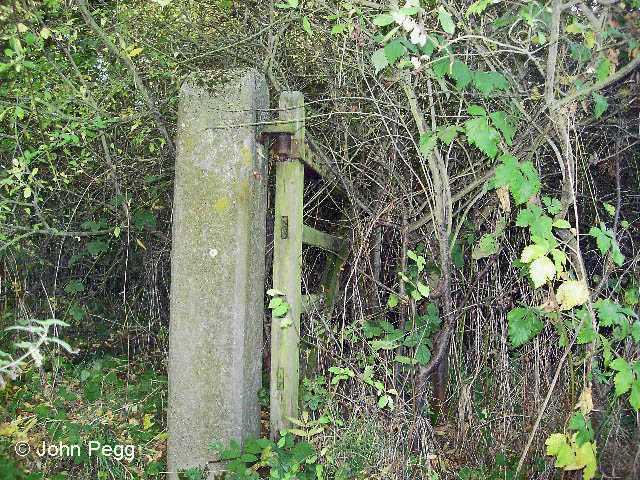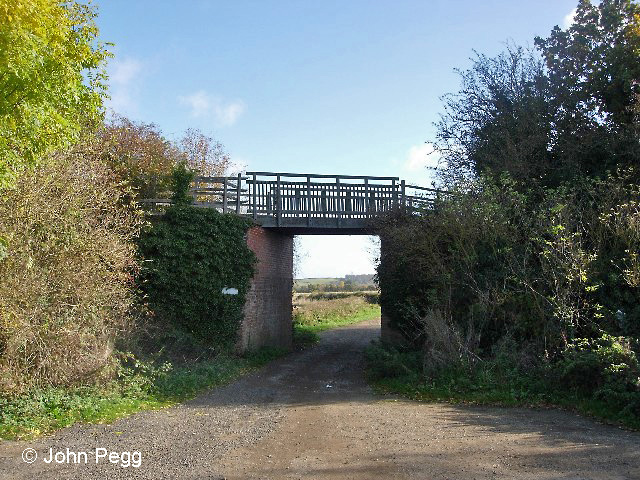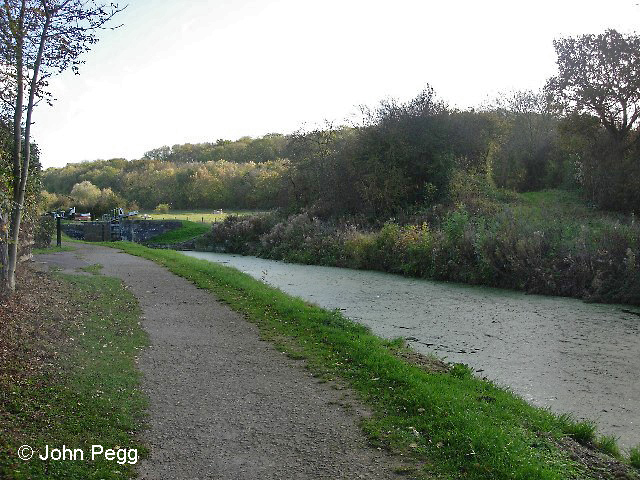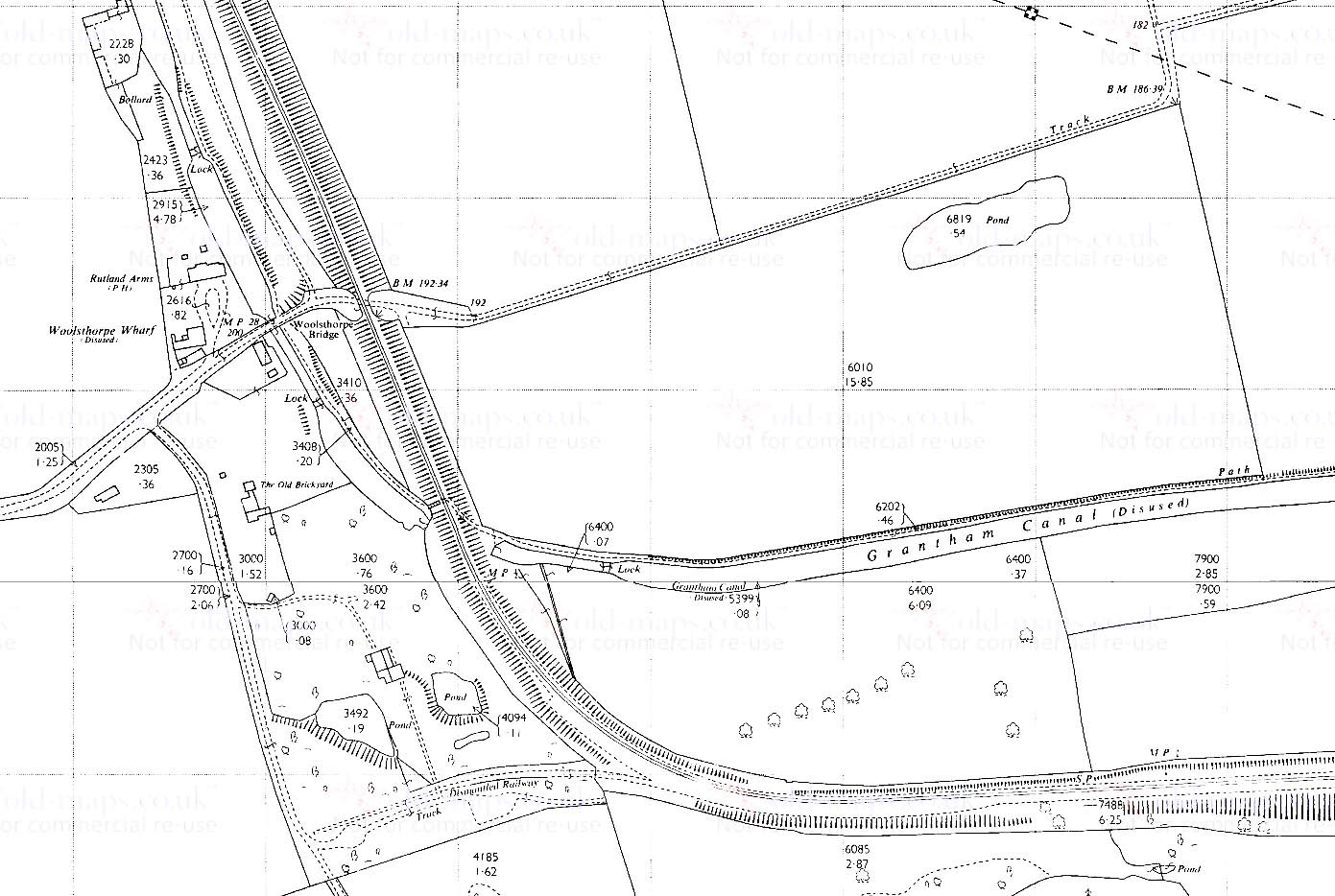 ---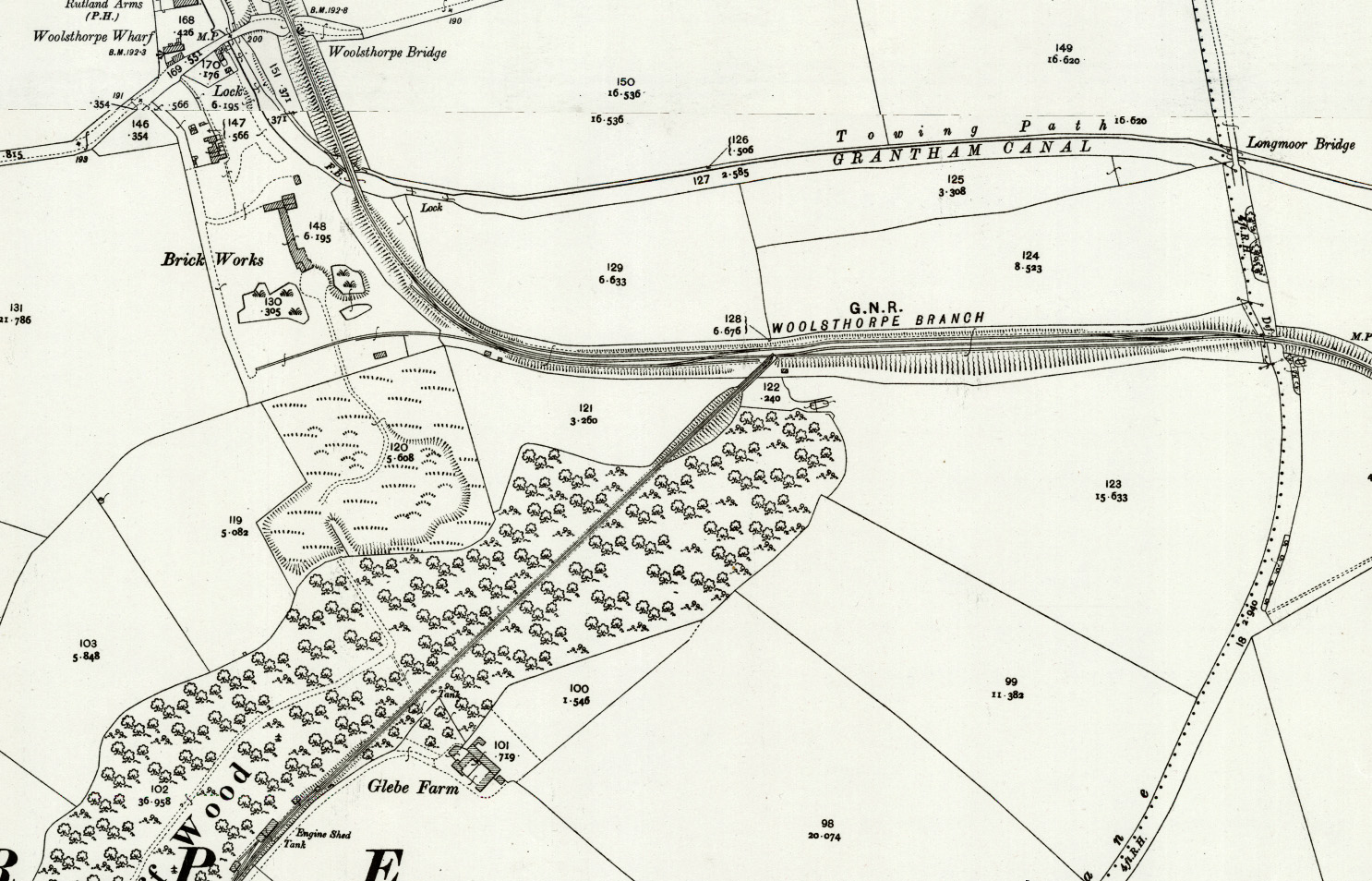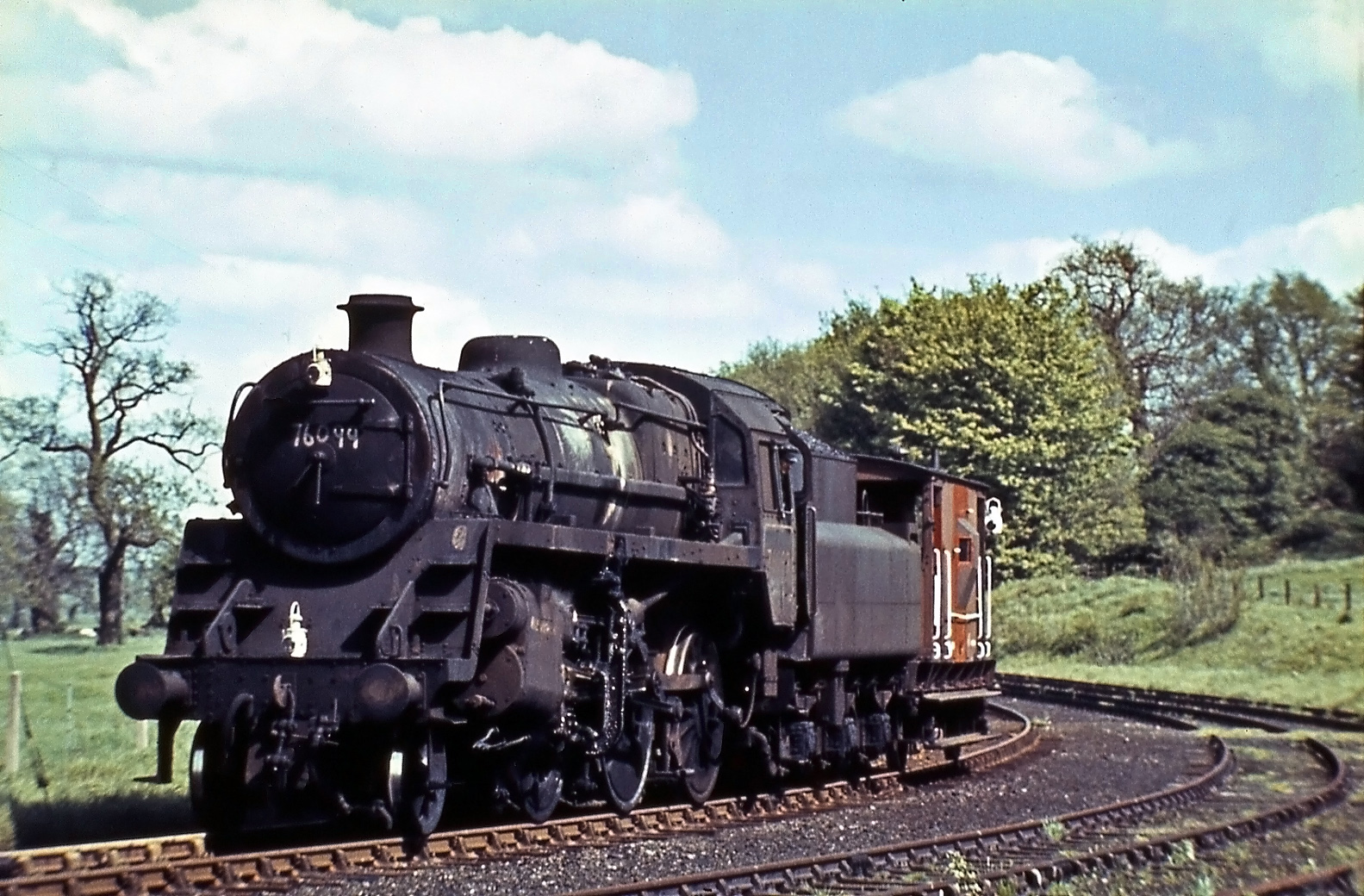 ---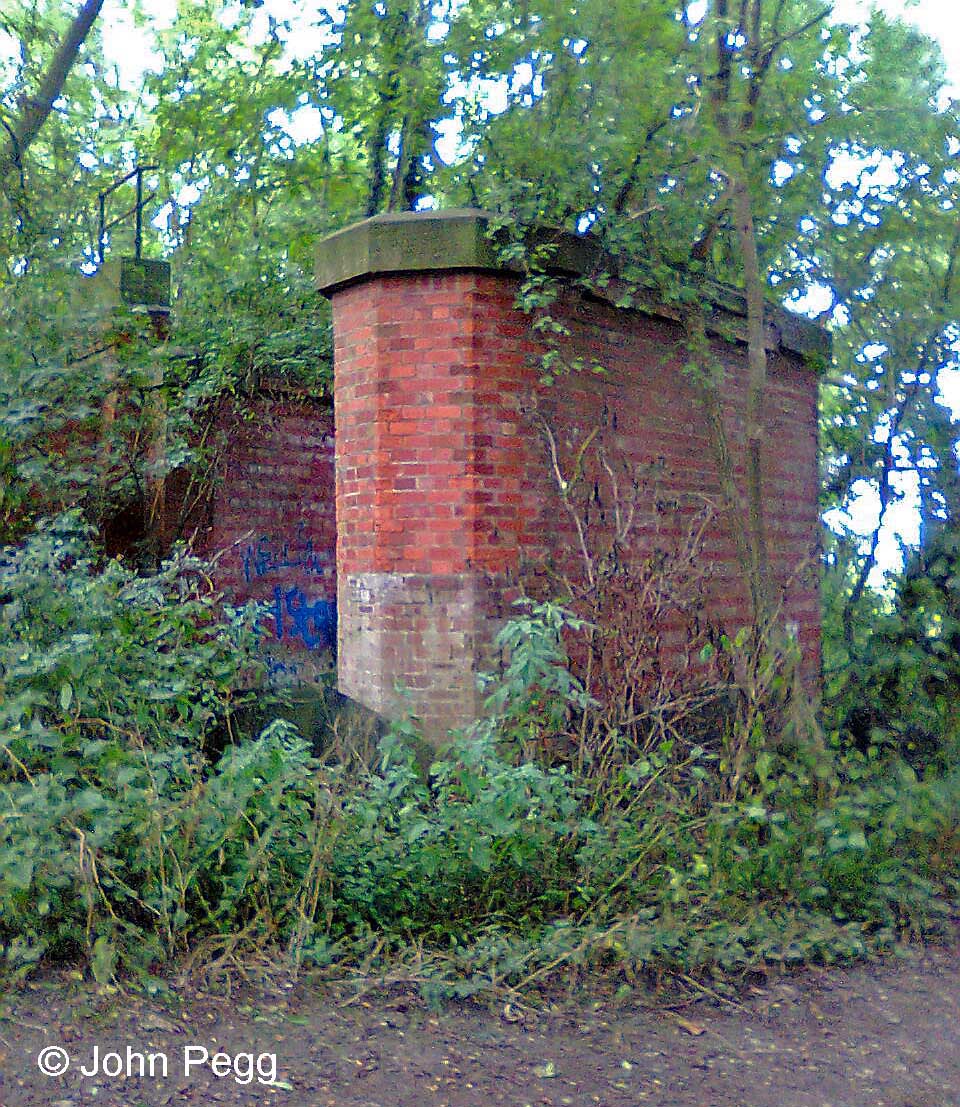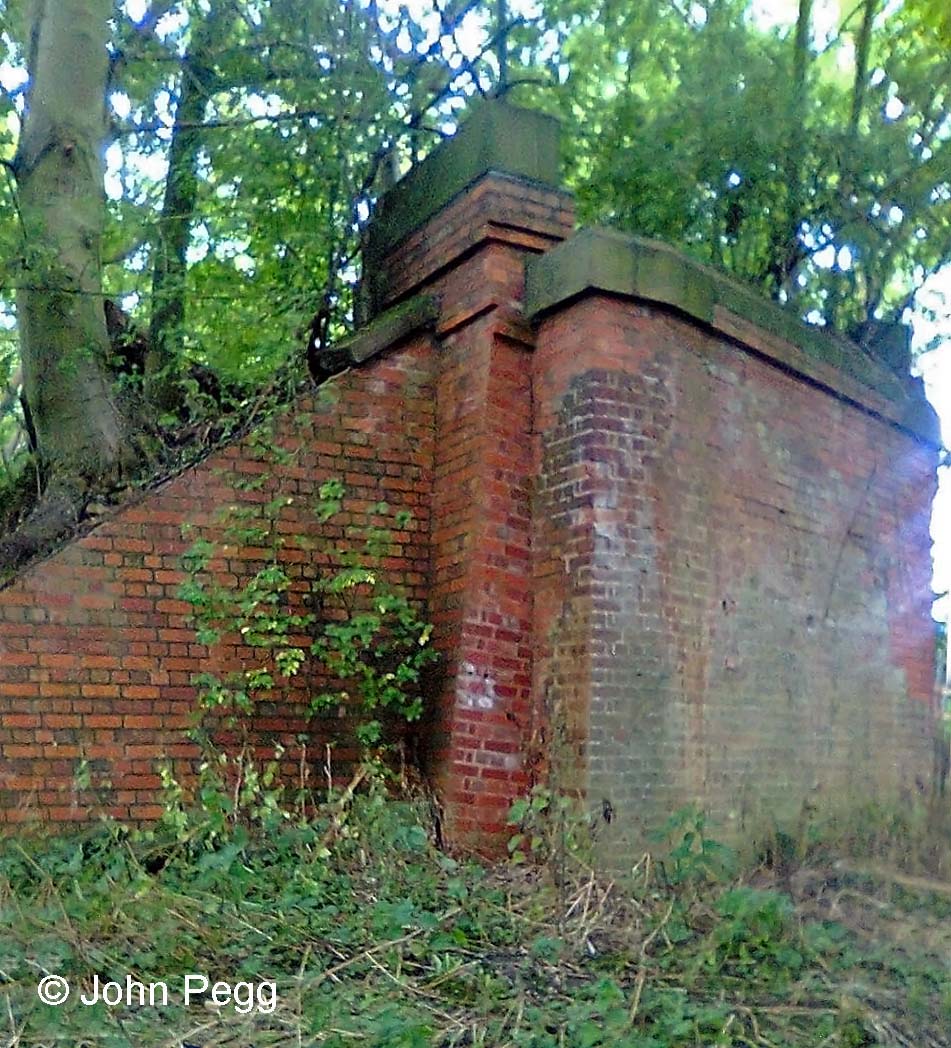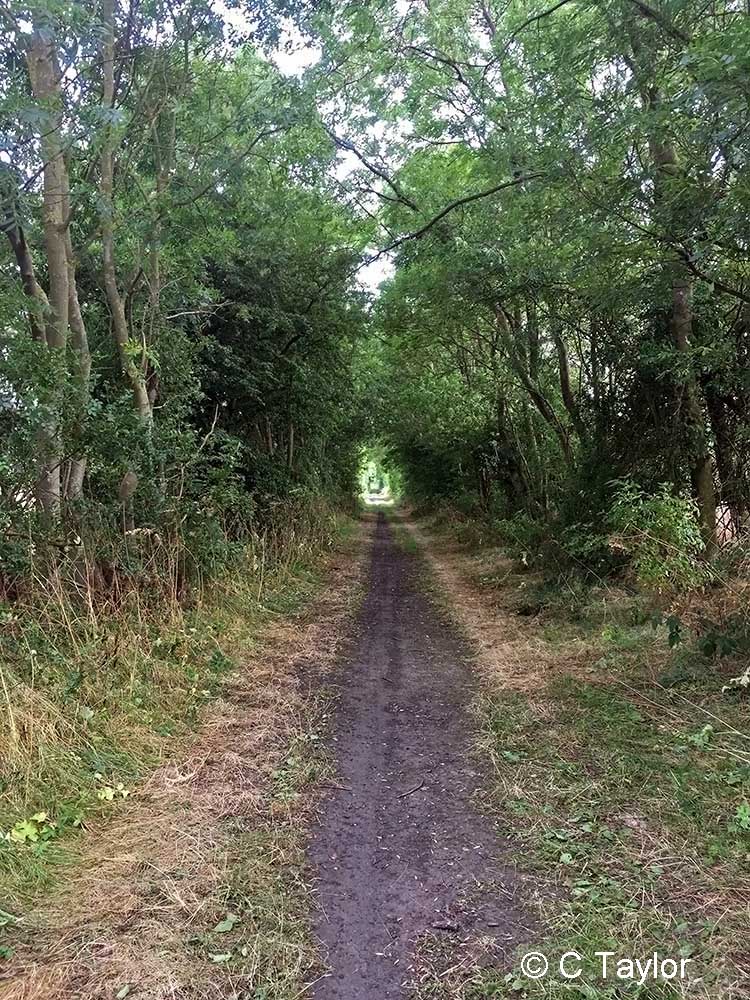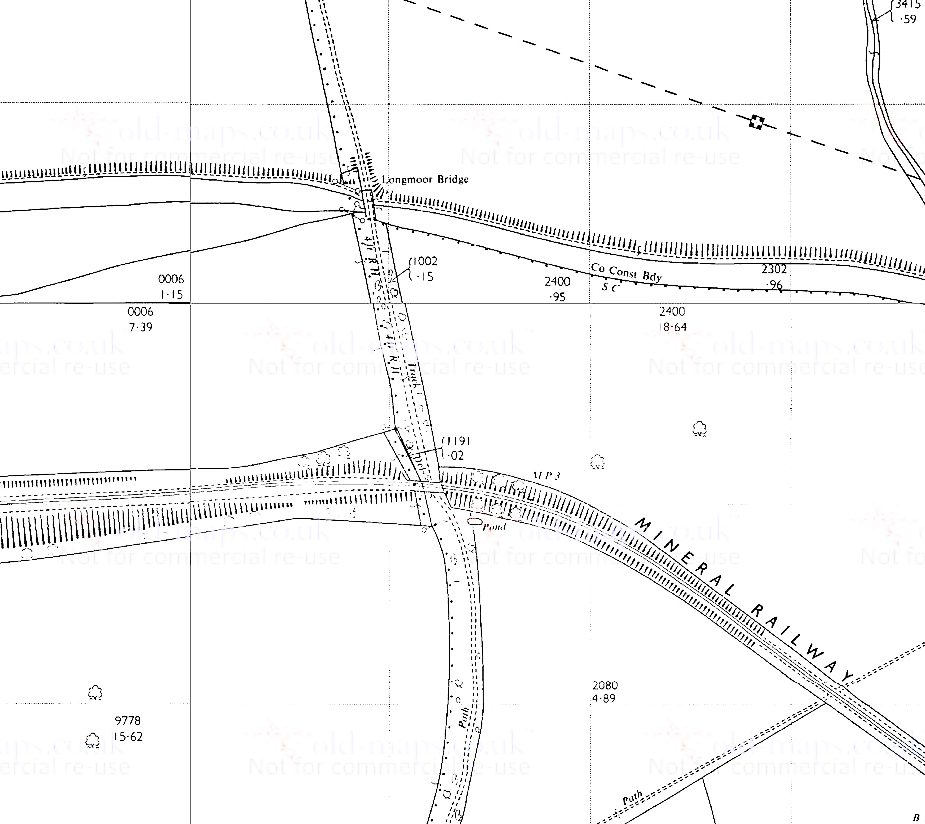 ---