My Railway Photography
When a boy of seventeen I was given a Kodak VPK camera which used 127 film. This was in 1946, when photography was possible again after the Second World War had ended.
My railway photography began at Northwood in Middlesex, on the Metropolitan and Great Central Joint line from the London stations at Baker Street and Marylebone.  London Transport and the LNER shared the electrified tracks which ended at Rickmansworth, where ex-GCR 4-6-2 tank locomotives (A5s) then took LT trains on to Aylesbury.  The LNER ran both local and express trains on the GC, so main line engines were also photographed.  I also took many pictures of the GWR and LMS railway scene at Shrewsbury, and of the Southern Railway main line from Waterloo to Bournemouth.
In 1949 I came to Grantham to join the tannery company of Bjorlow (Great Britain) Ltd., and so I began to photograph the railways of this area.  I was familiar with the East Coast Main Line from visits to good vantage points between Potters Bar and Brookmans Park on the Middlesex/Hertfordshire border.  Here I could photograph trains coming from or going to places in 'the north'.  My camera at this time was a Voigtländer, taking 6 x 6 negatives on 120 black and white film.  Later I bought a second-hand Contax 35mm camera.  I did all my own developing and printing.
Some of my pictures were included in an exhibition at Grantham Guildhall to mark the 1952 Centenary of the opening of the 'Towns Line' railway through Grantham.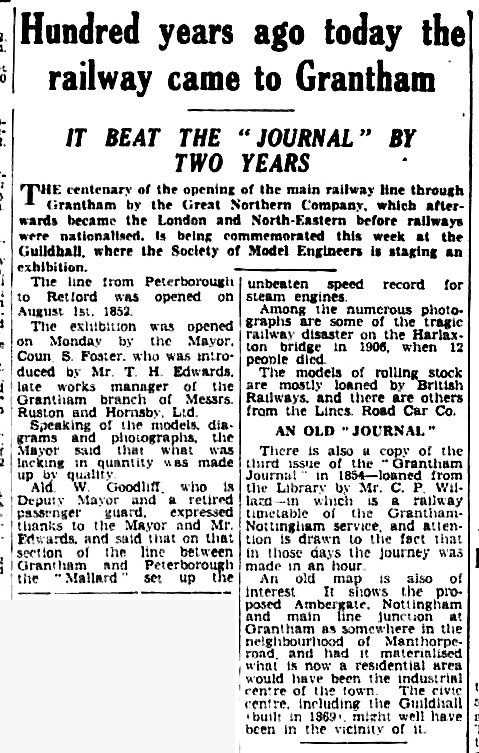 The earliest photographs in my collection date from 1949-50.  Inevitably they are mainly of the trains, but I hope that features of the station, the 'Loco', and the surrounding area make interesting comparison with later times and with the present.
---
Gonerby, Barkston and Peascliffe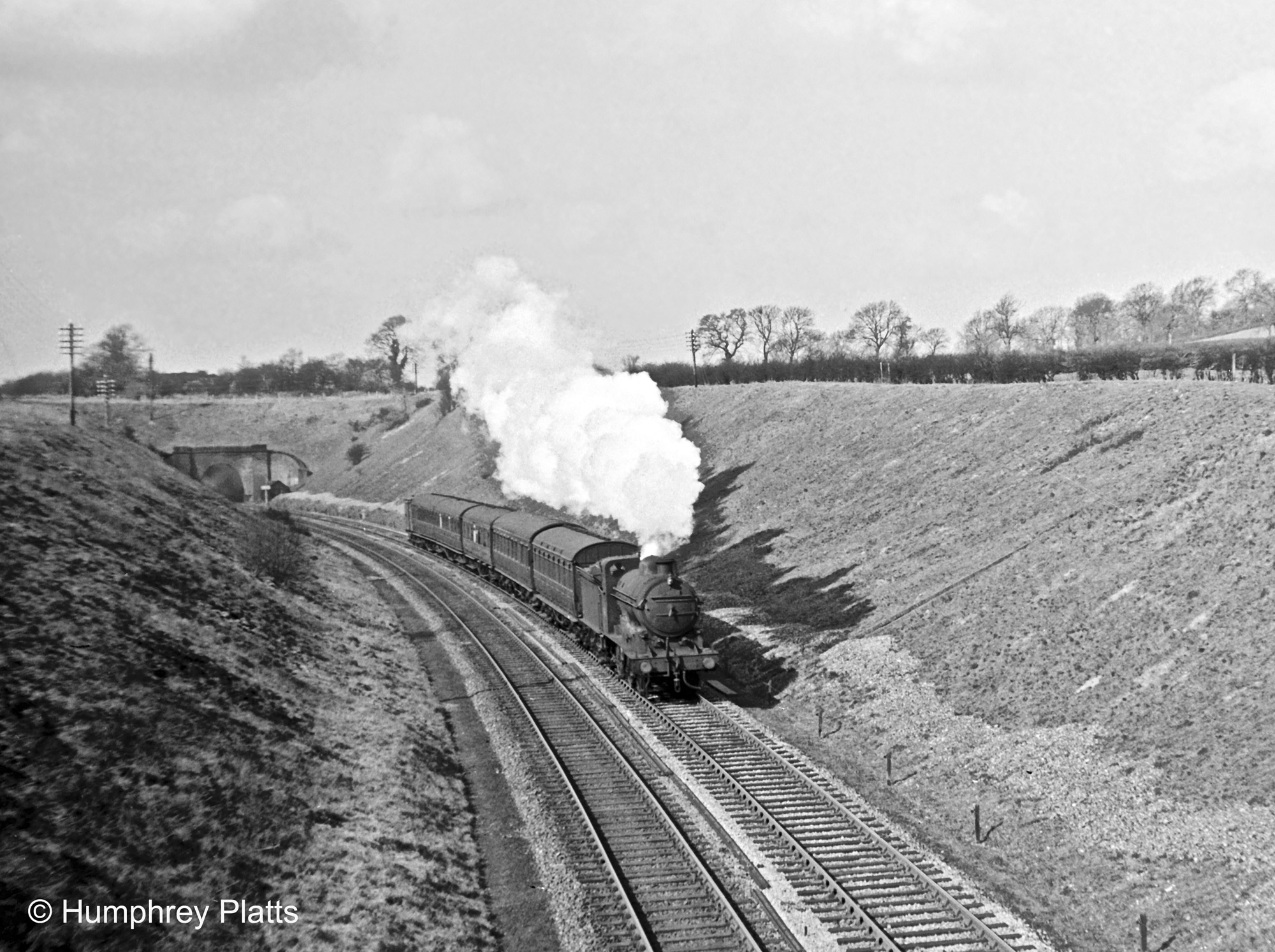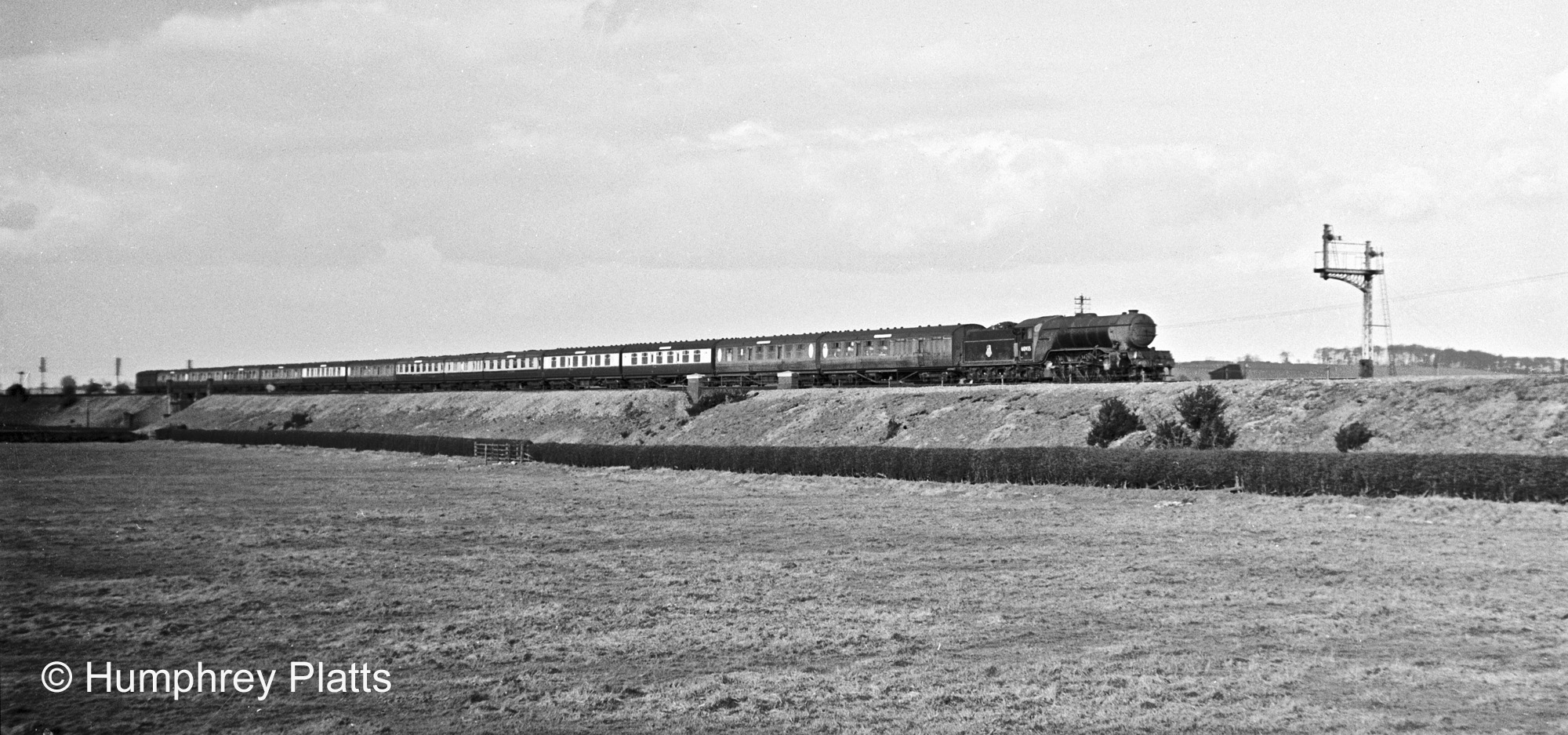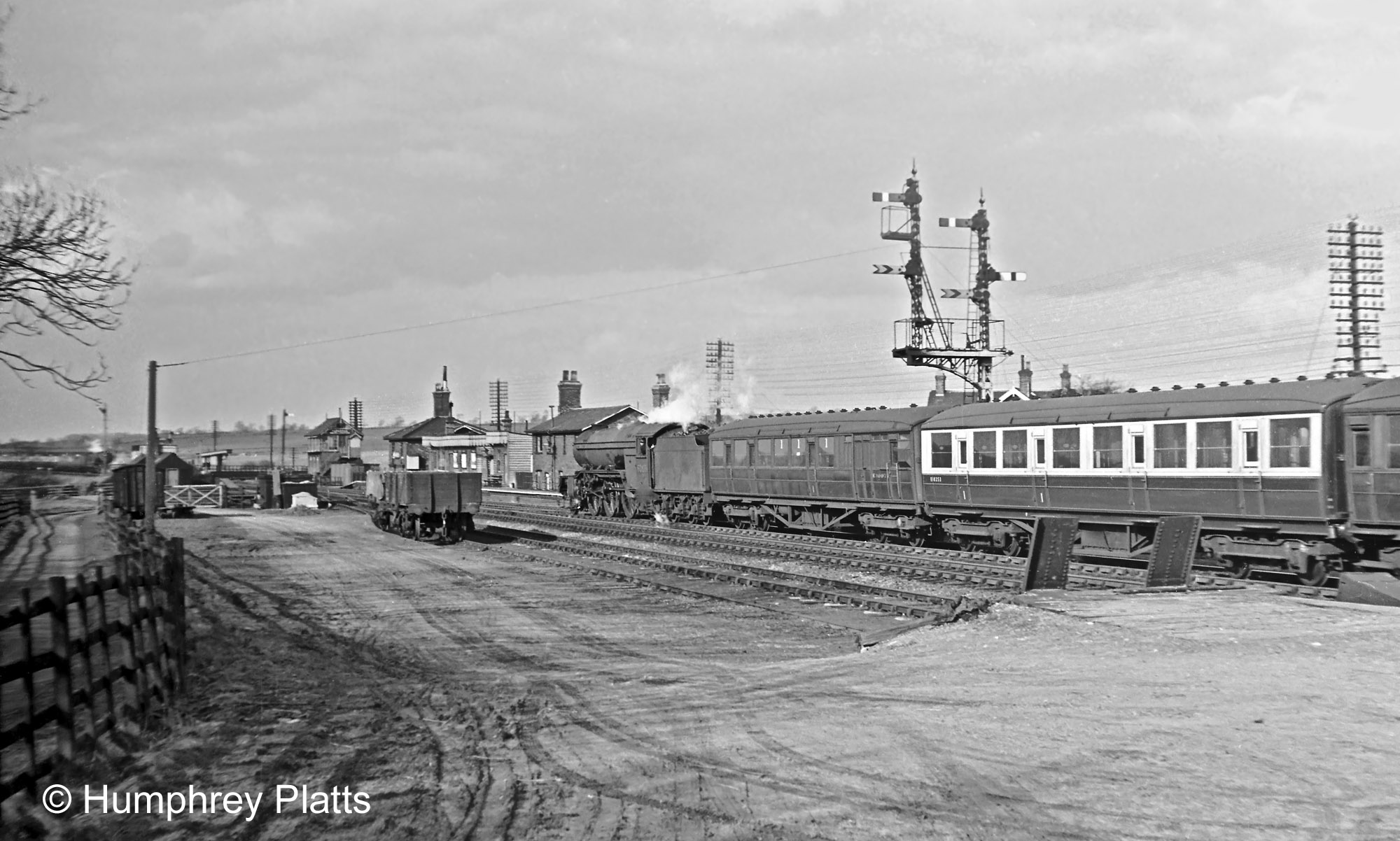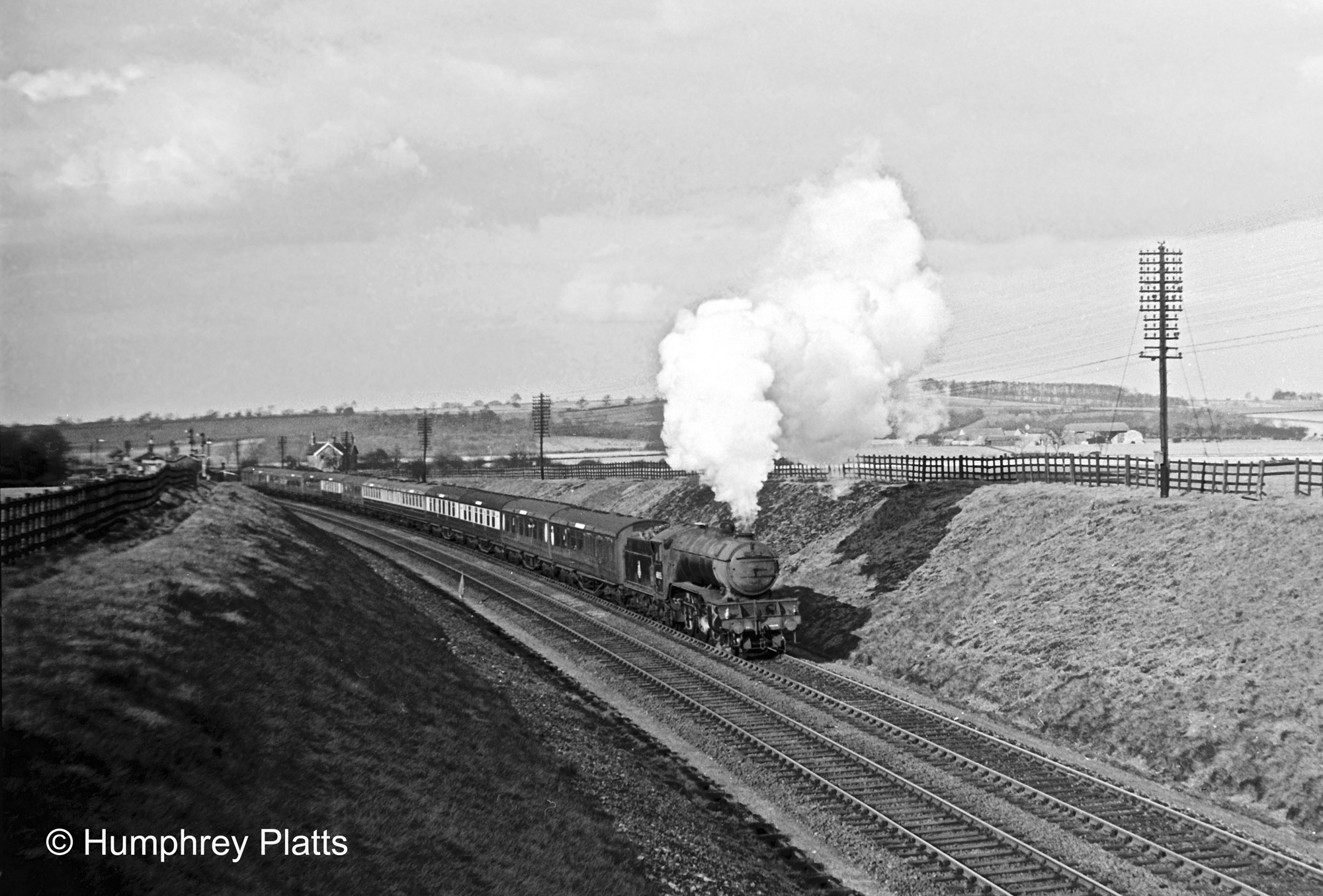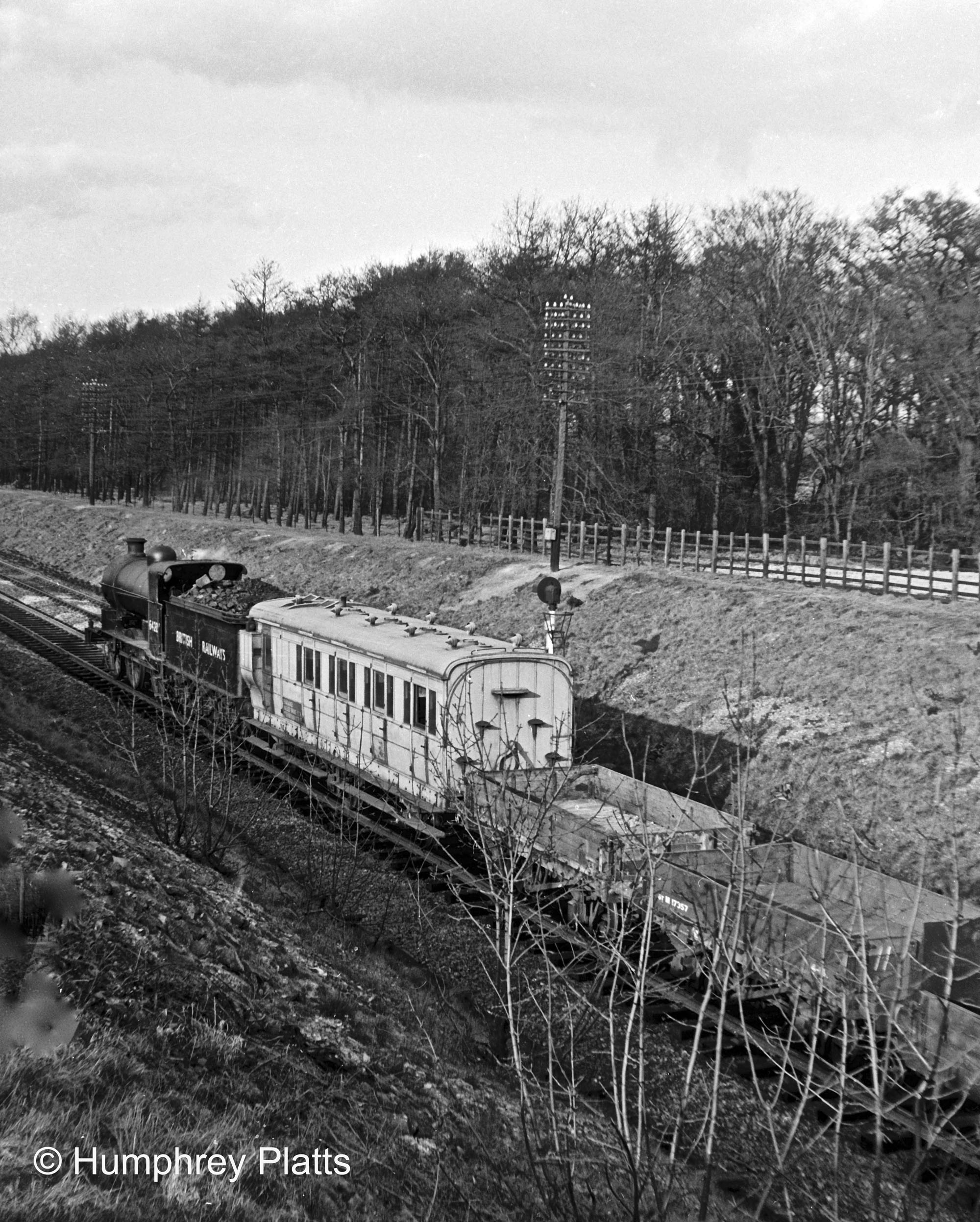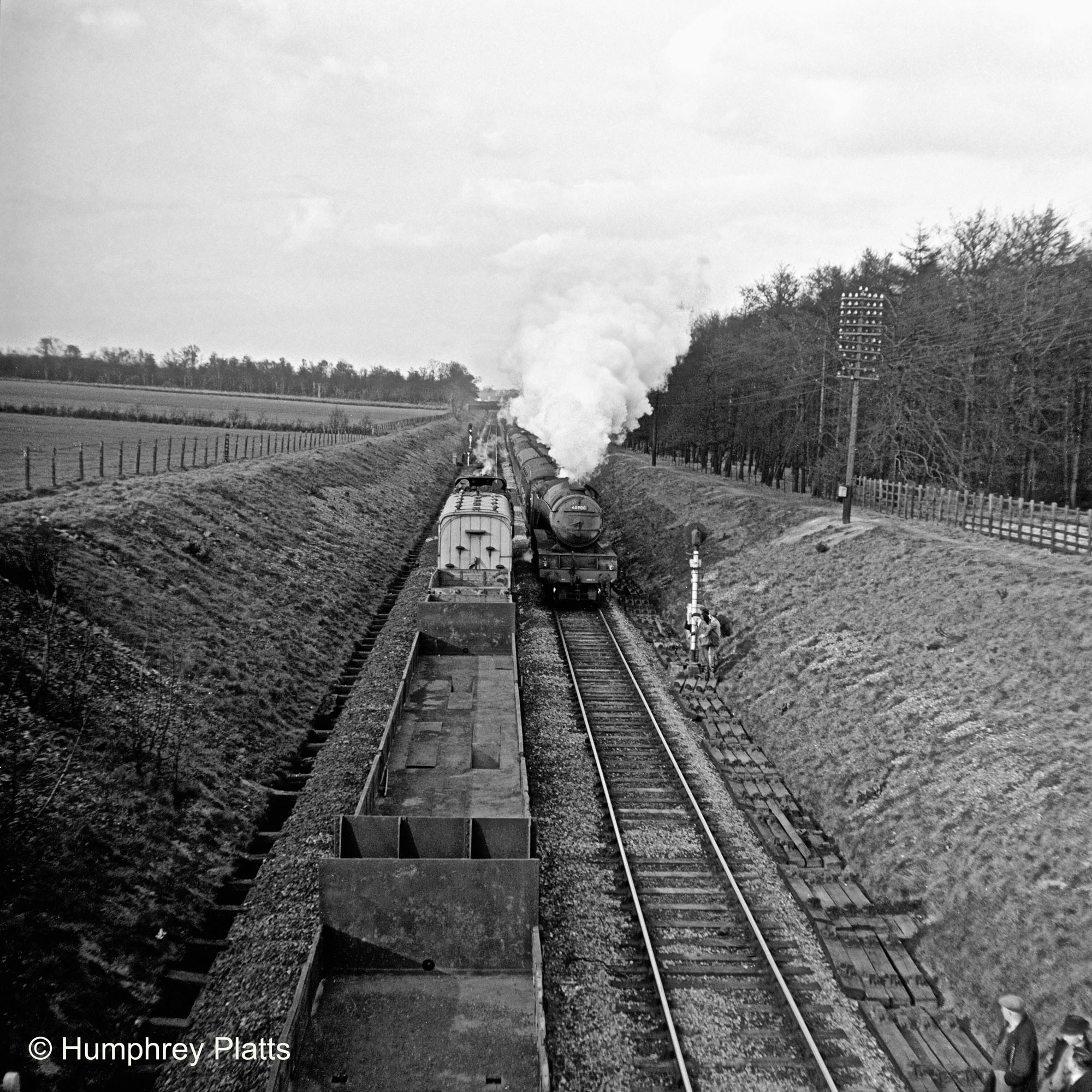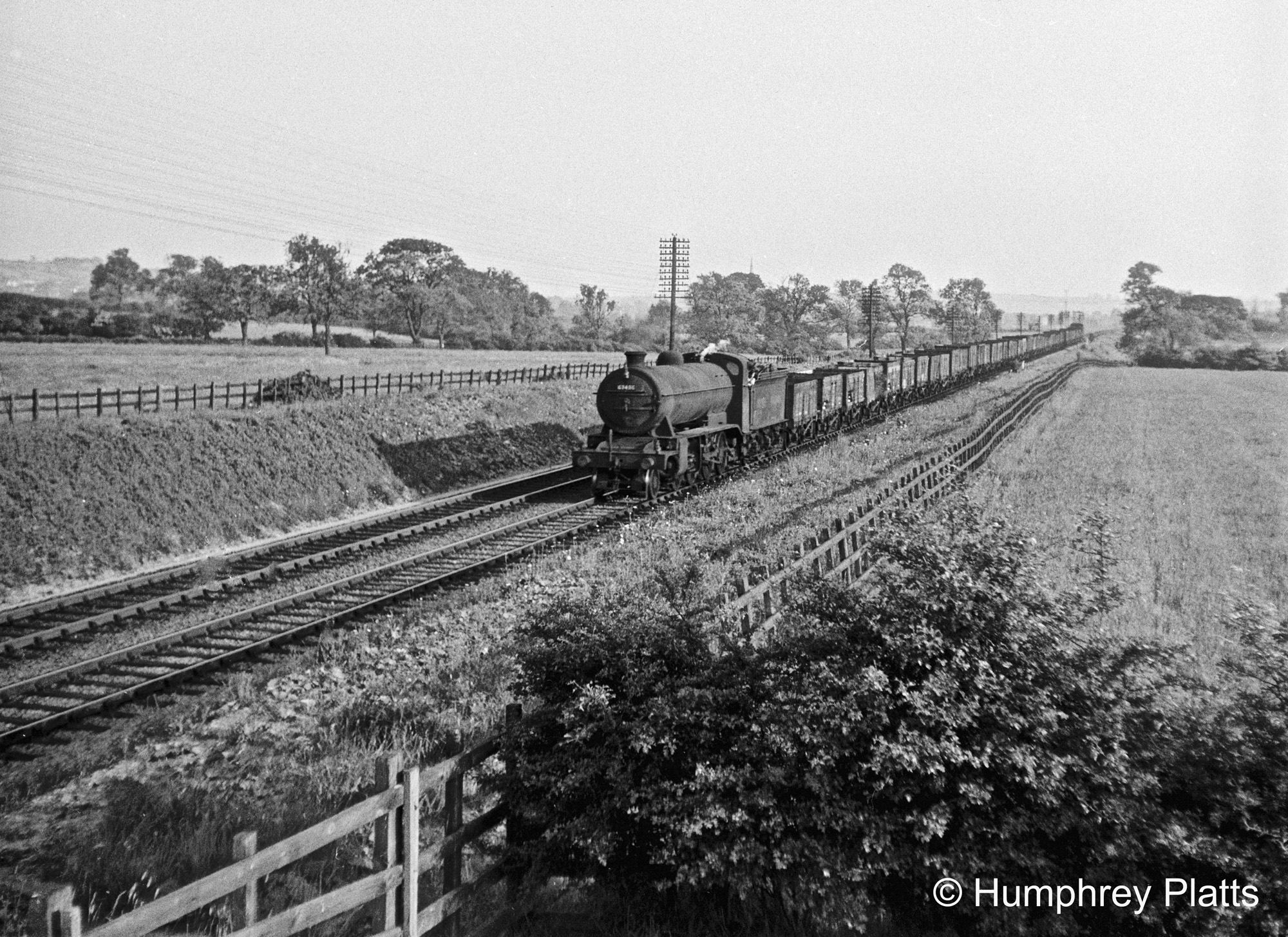 ---
Grantham Station - main lines, running in from the north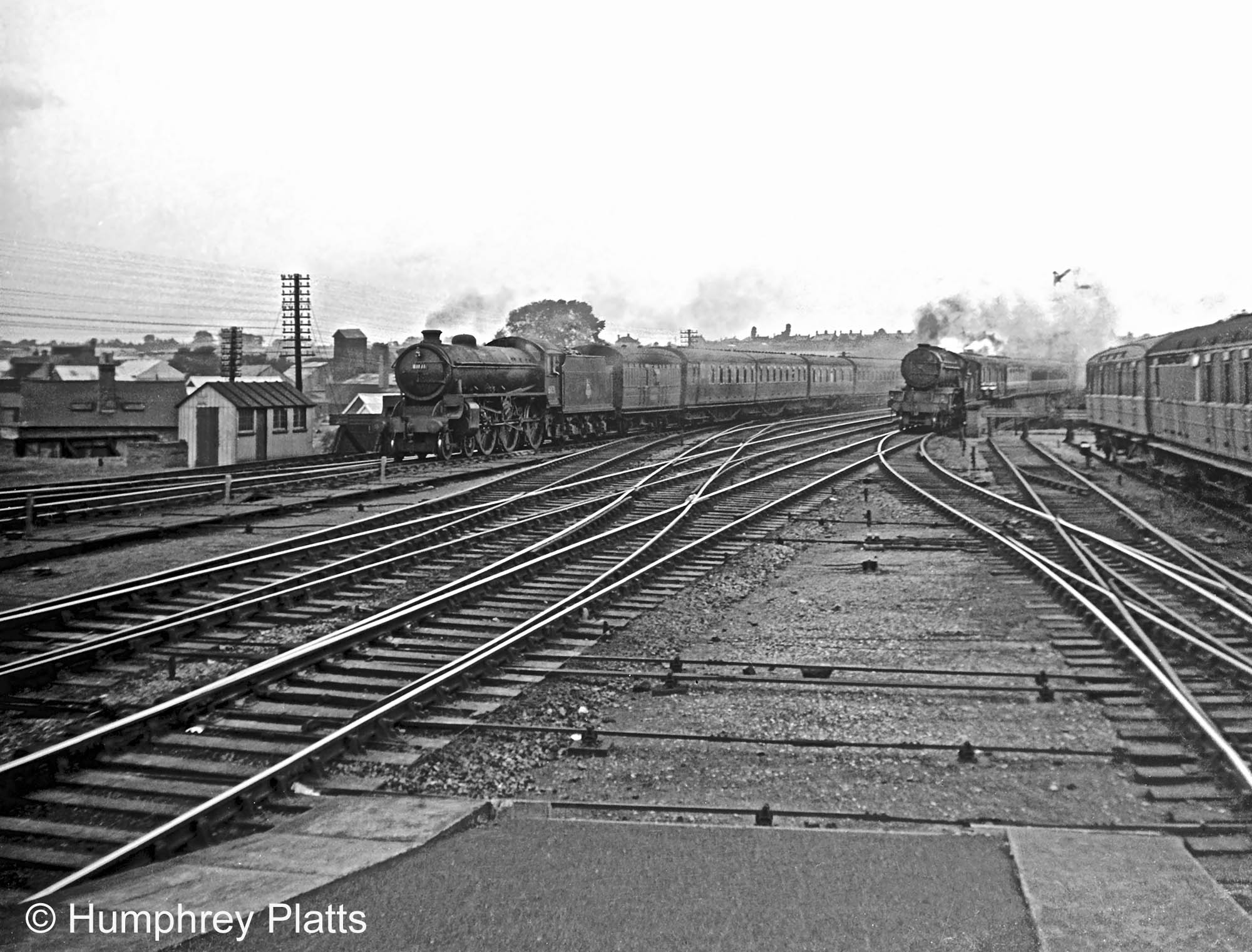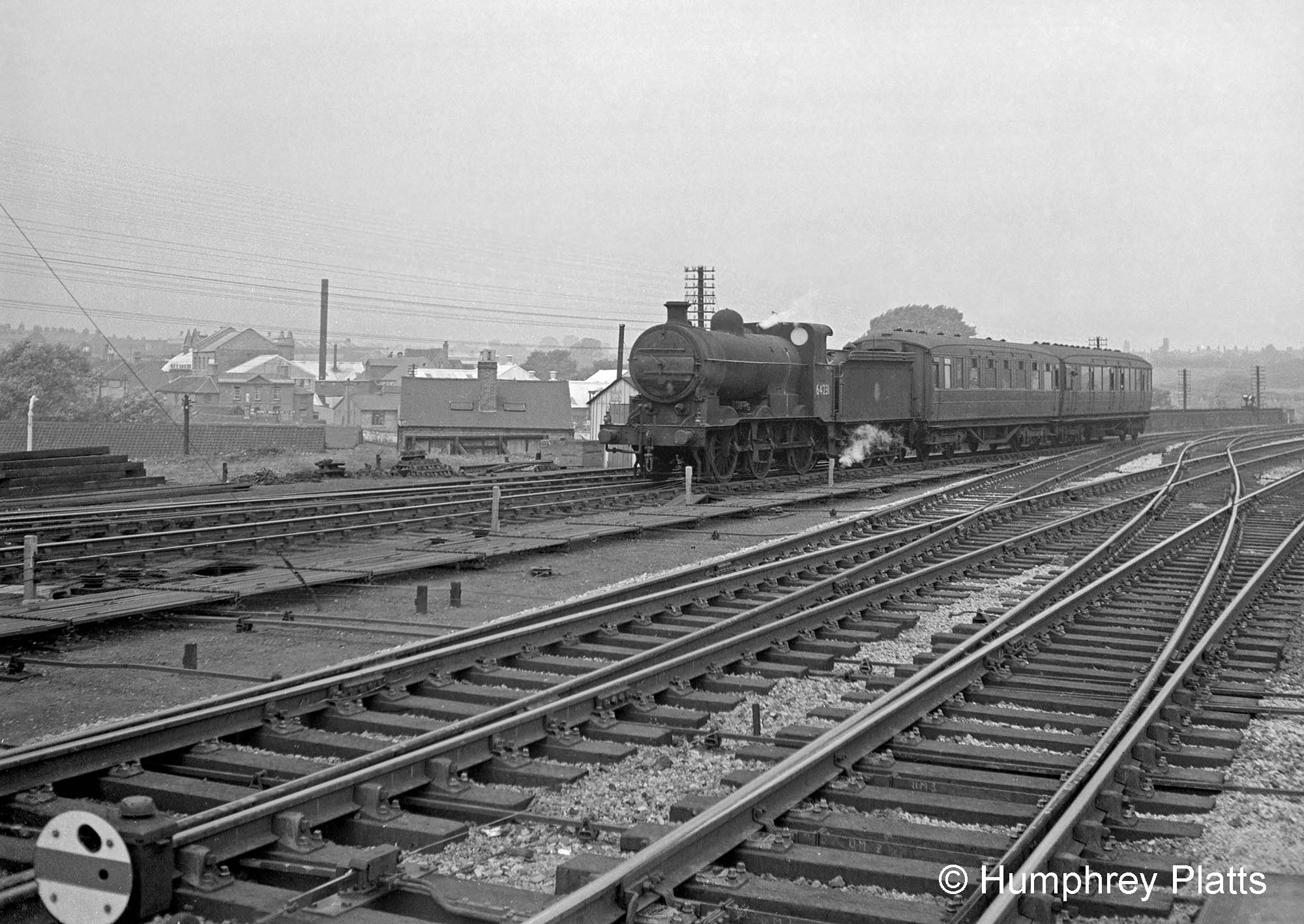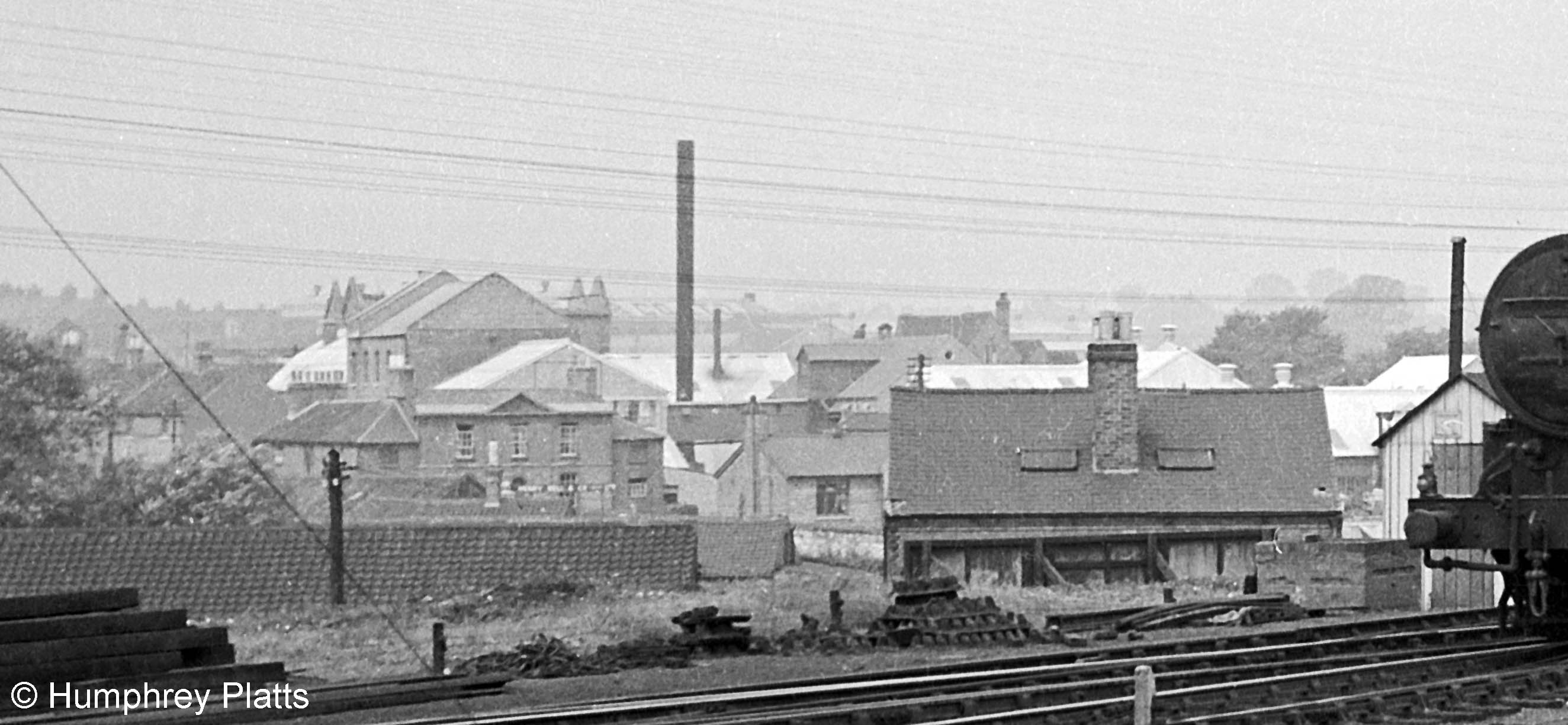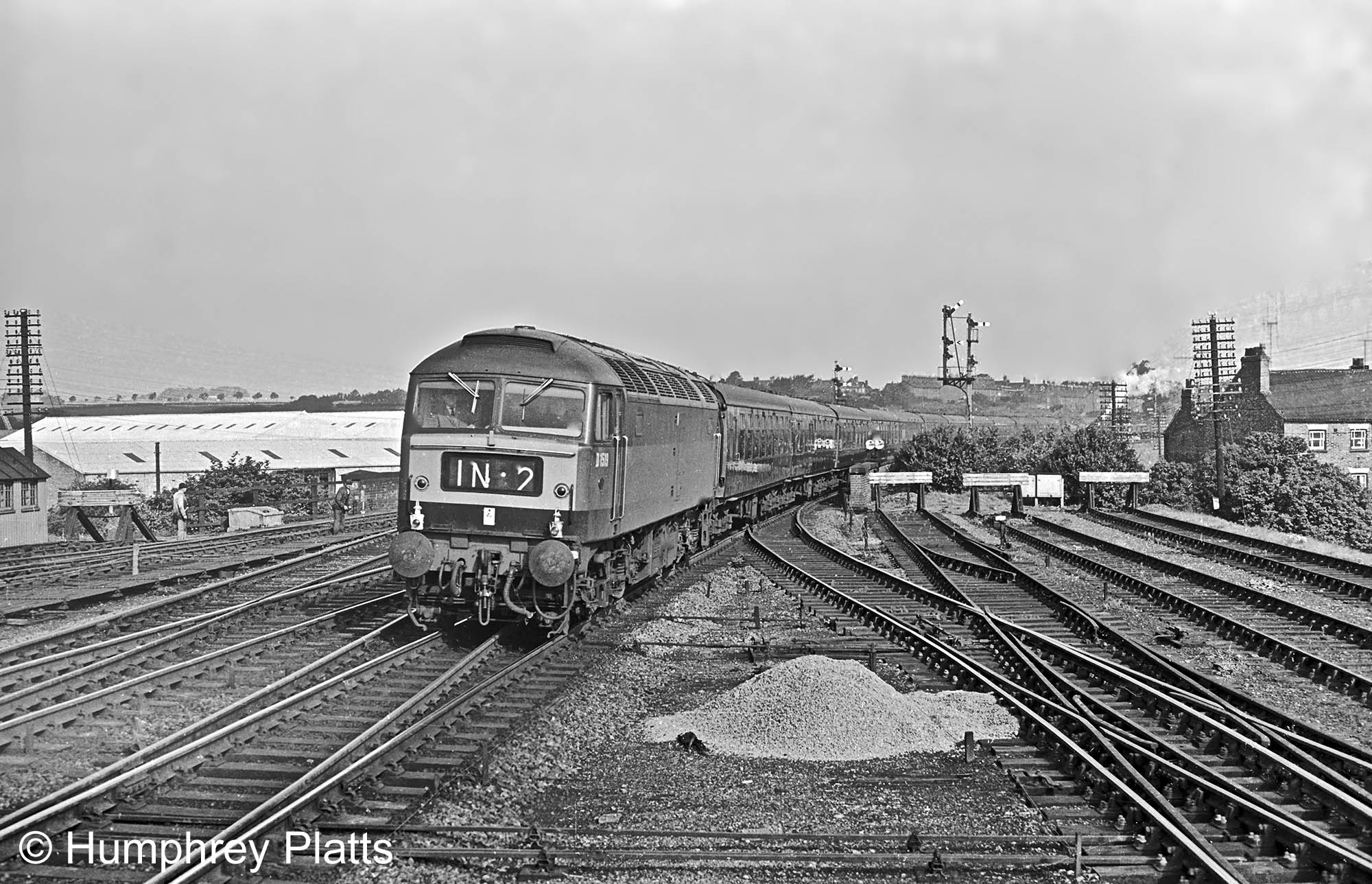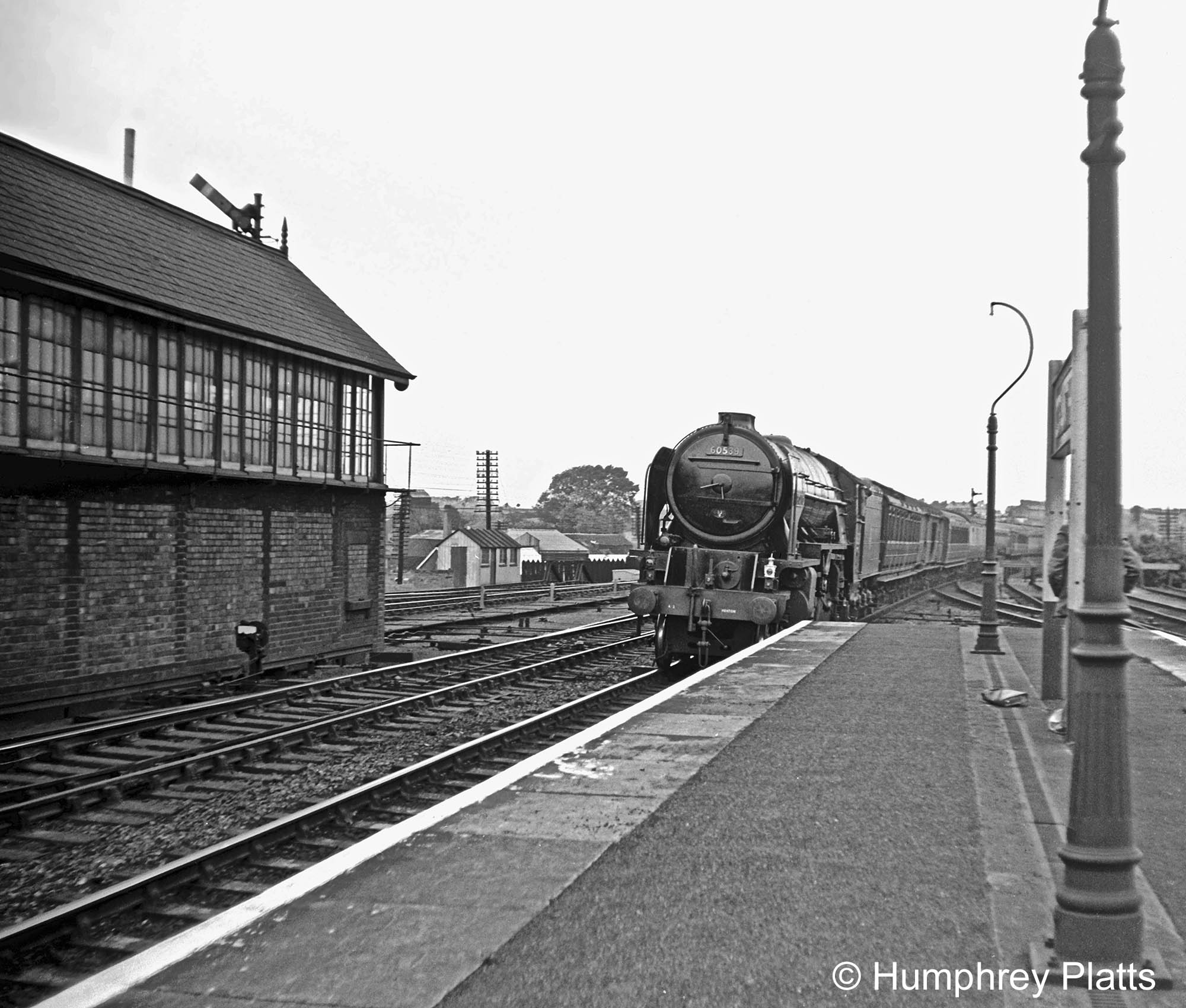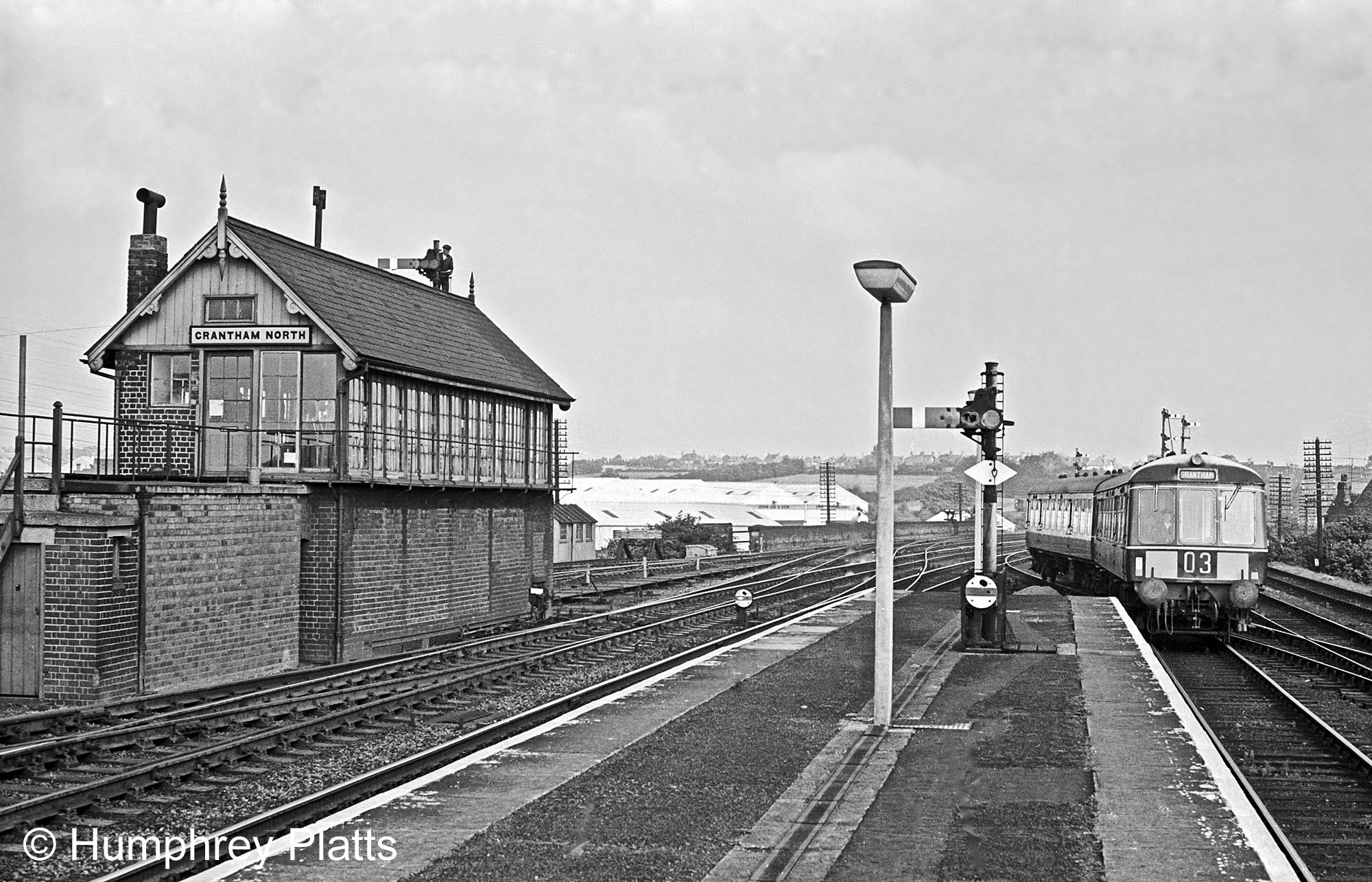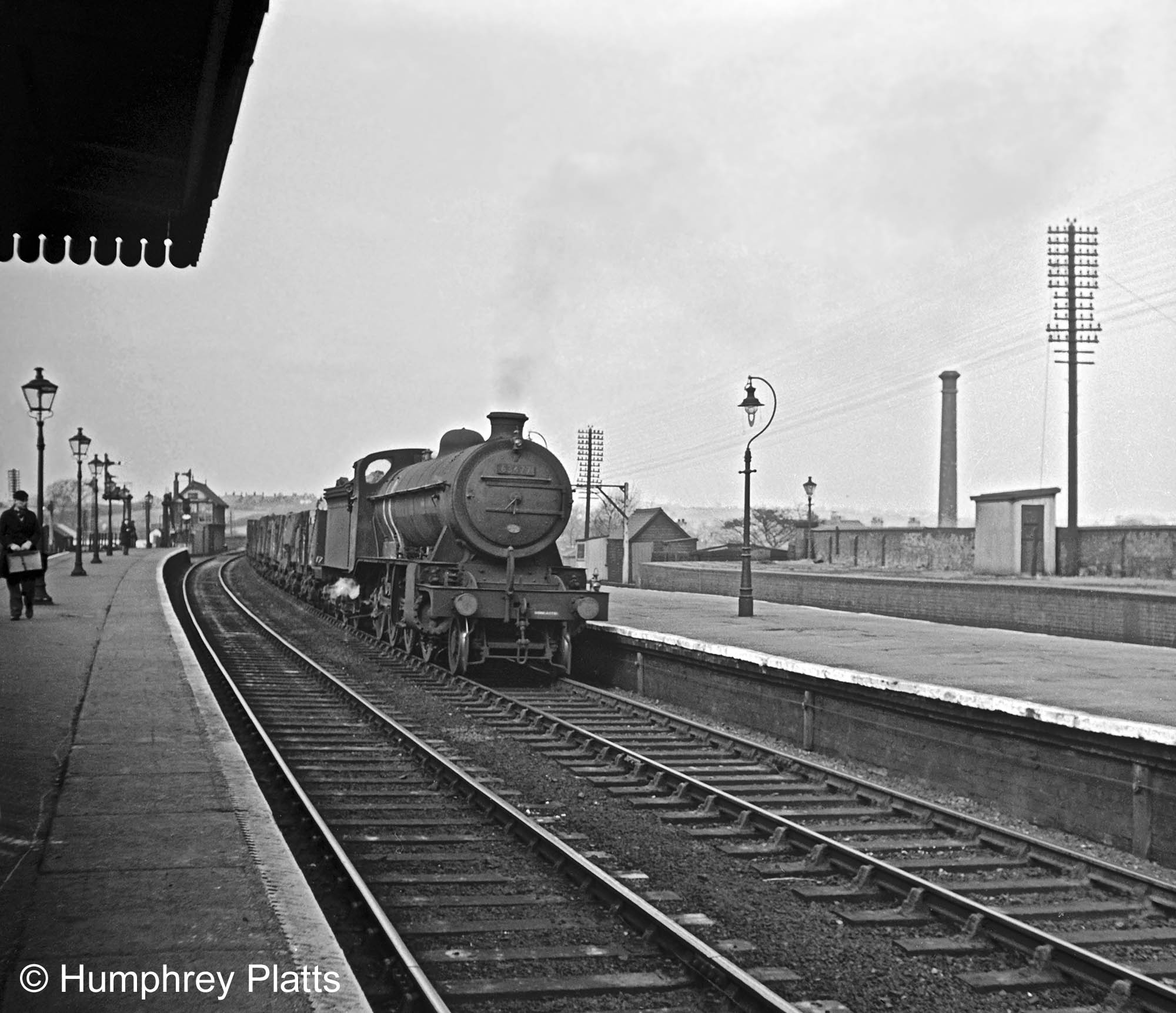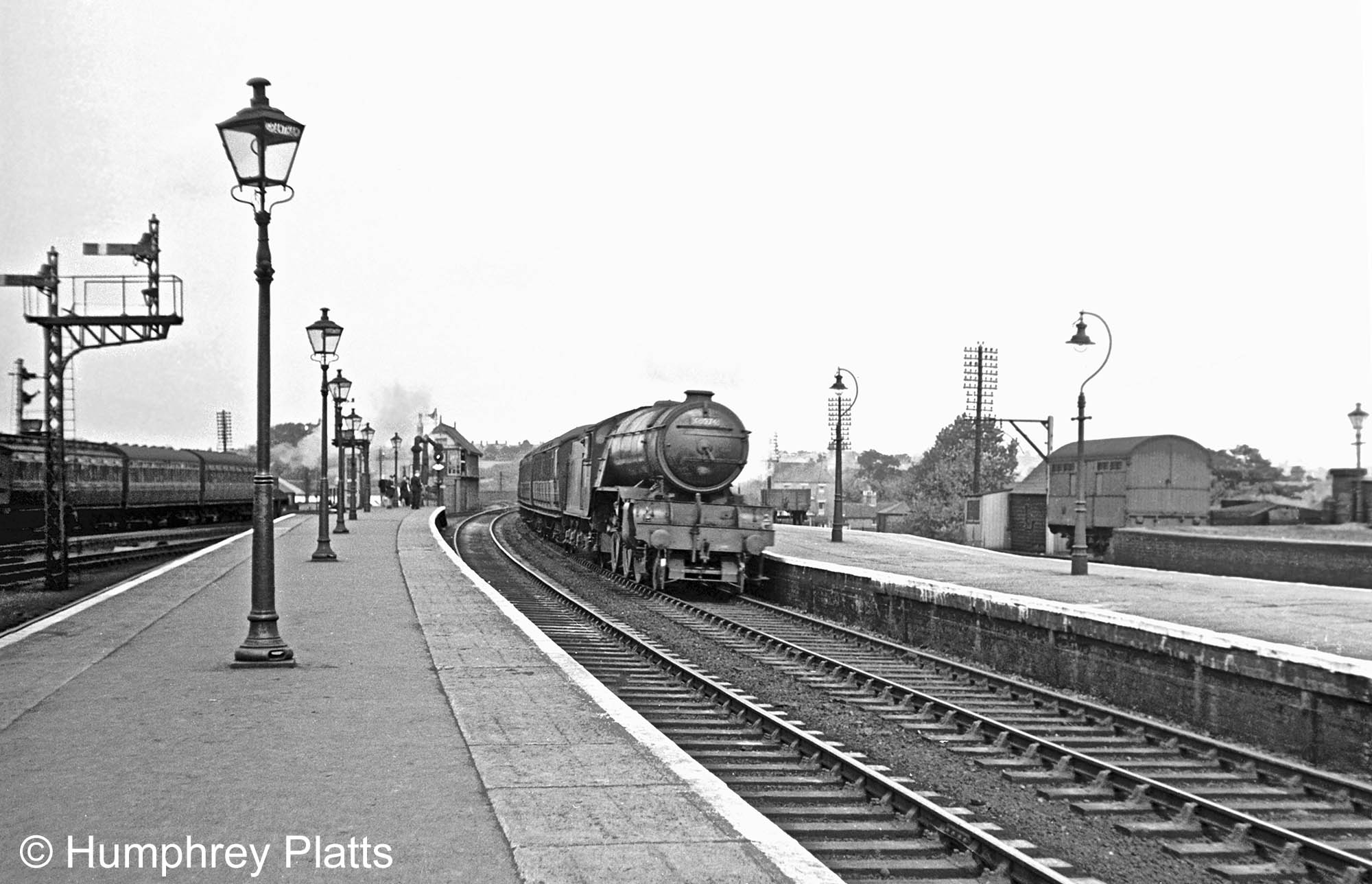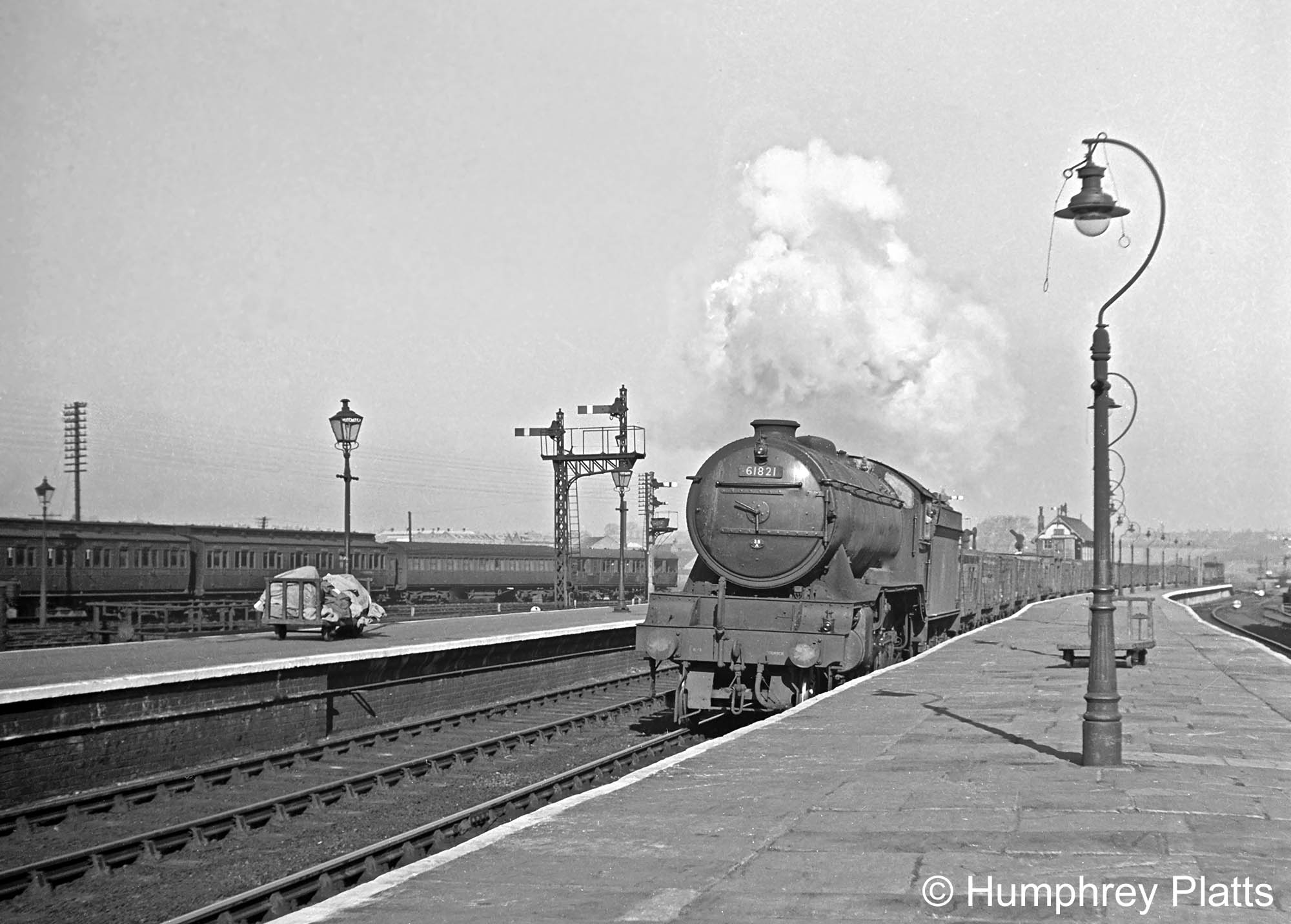 ---
Grantham Station - departing for the south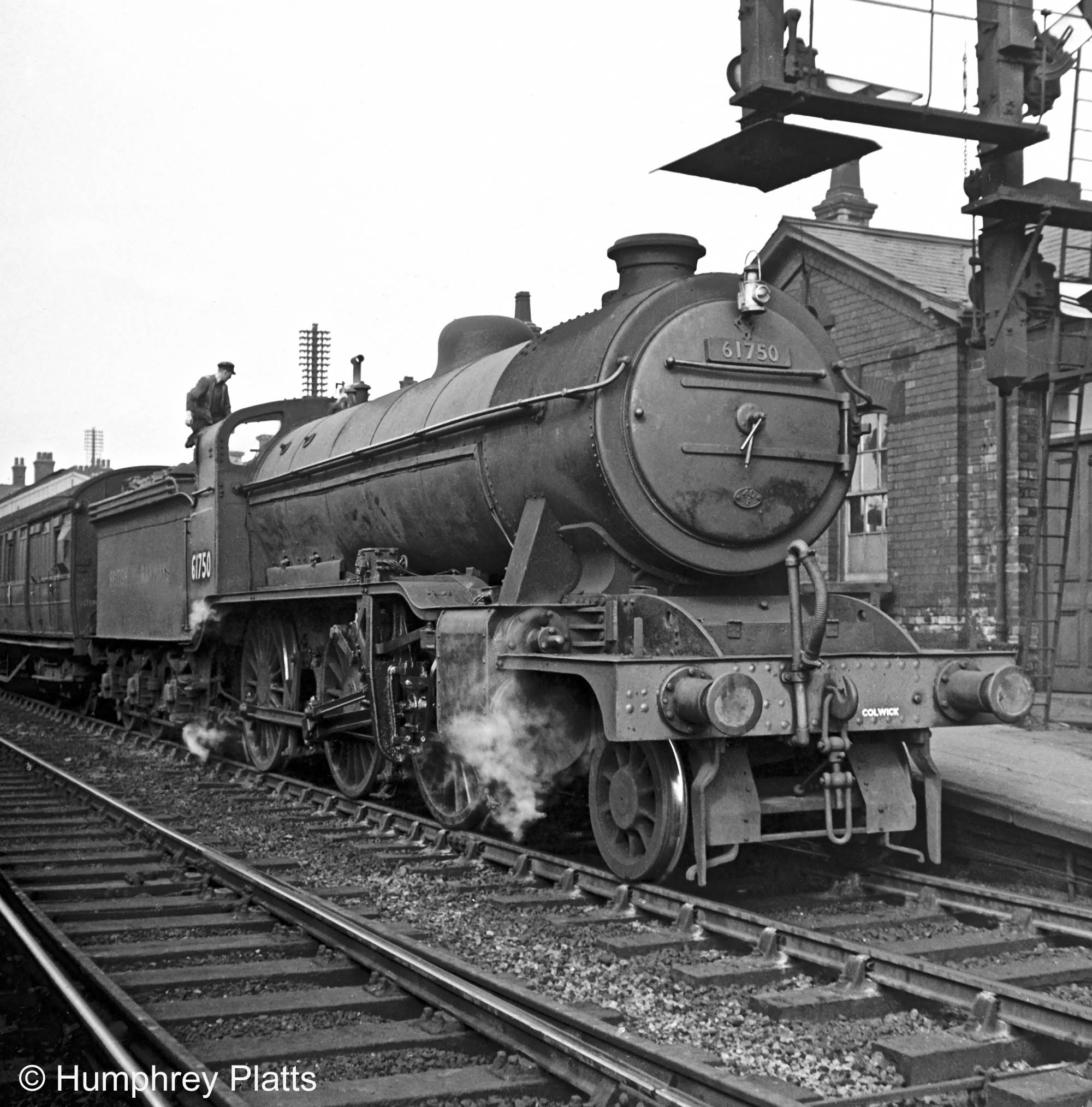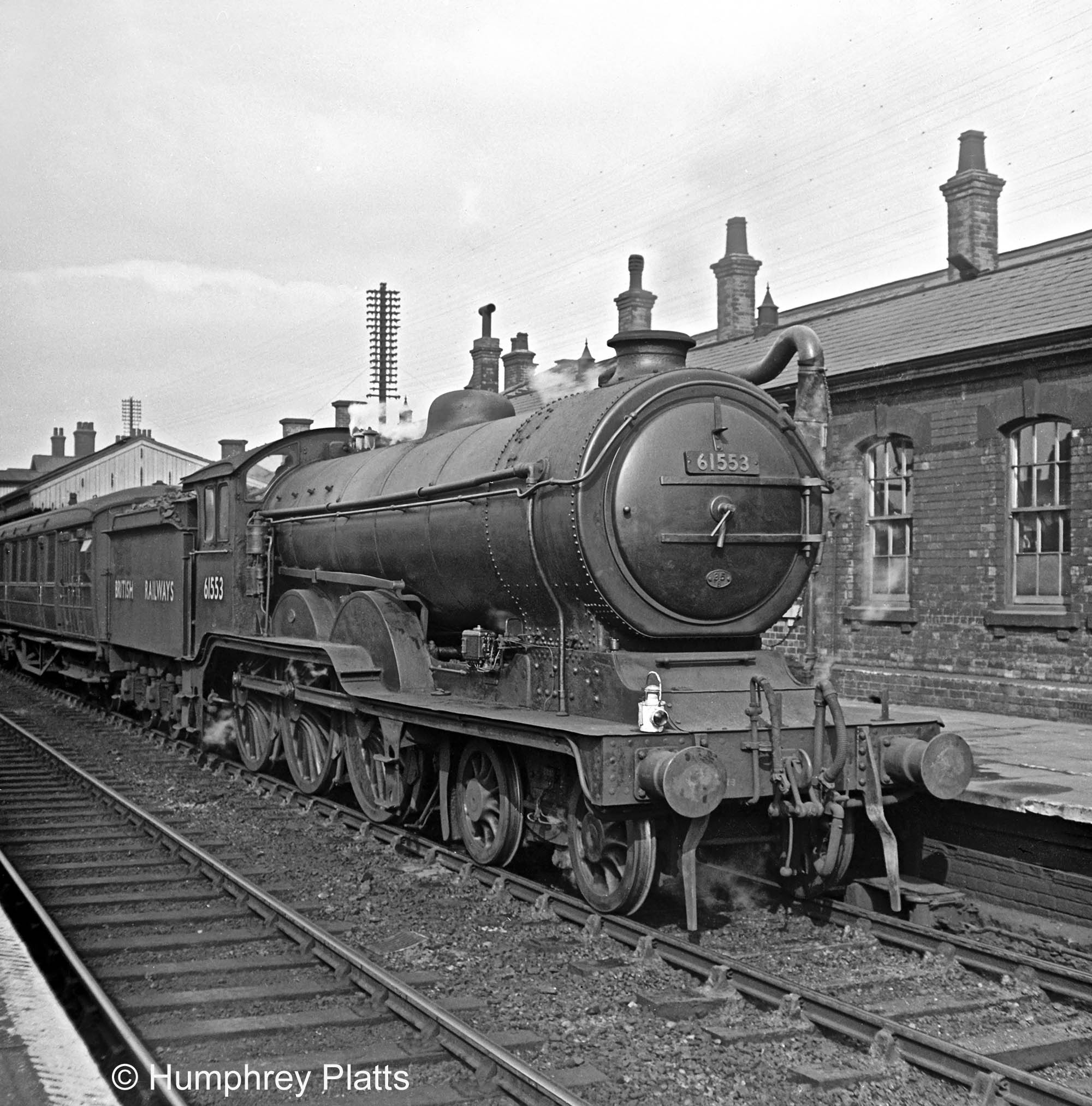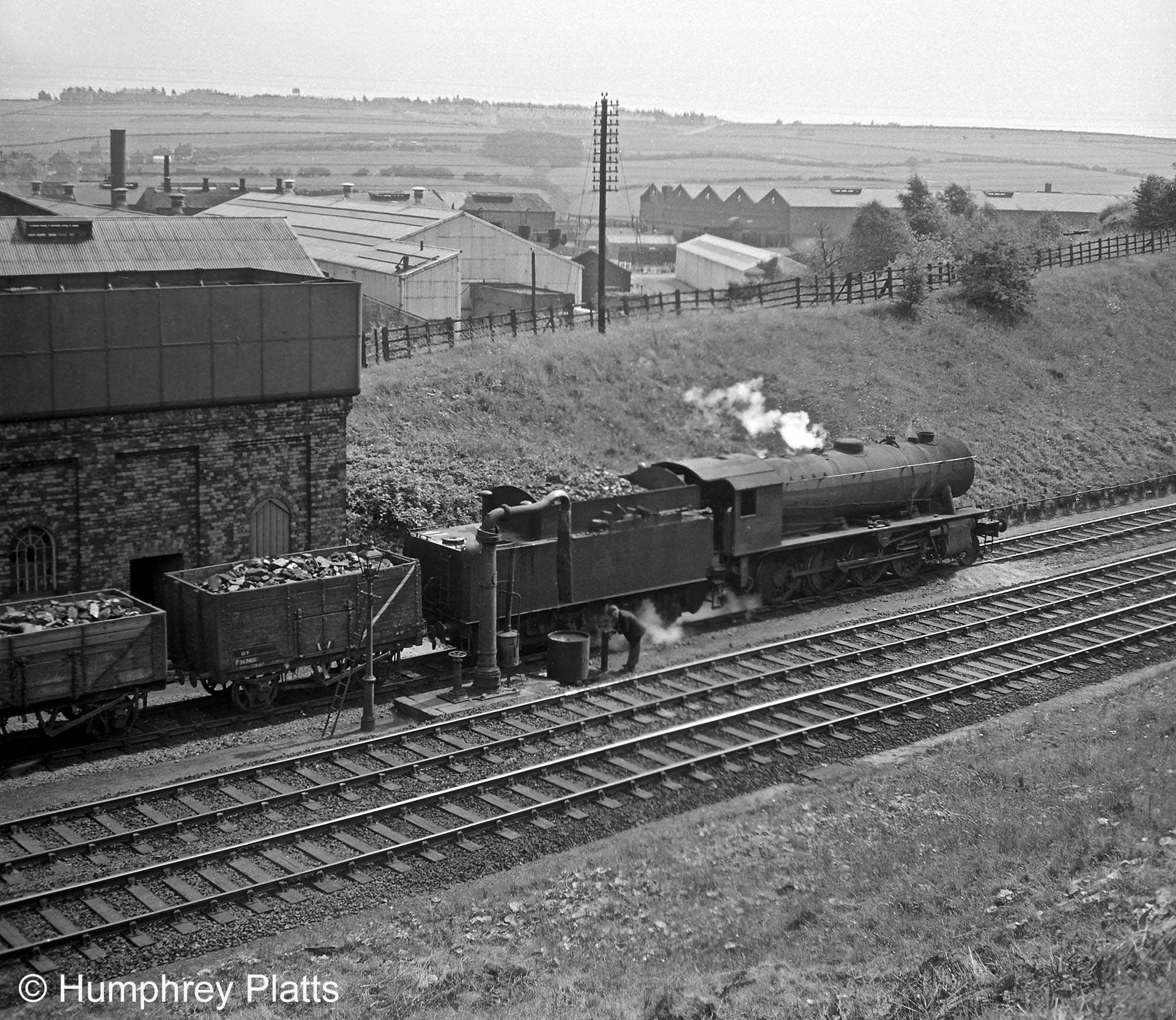 ---
Grantham Station - departing for the north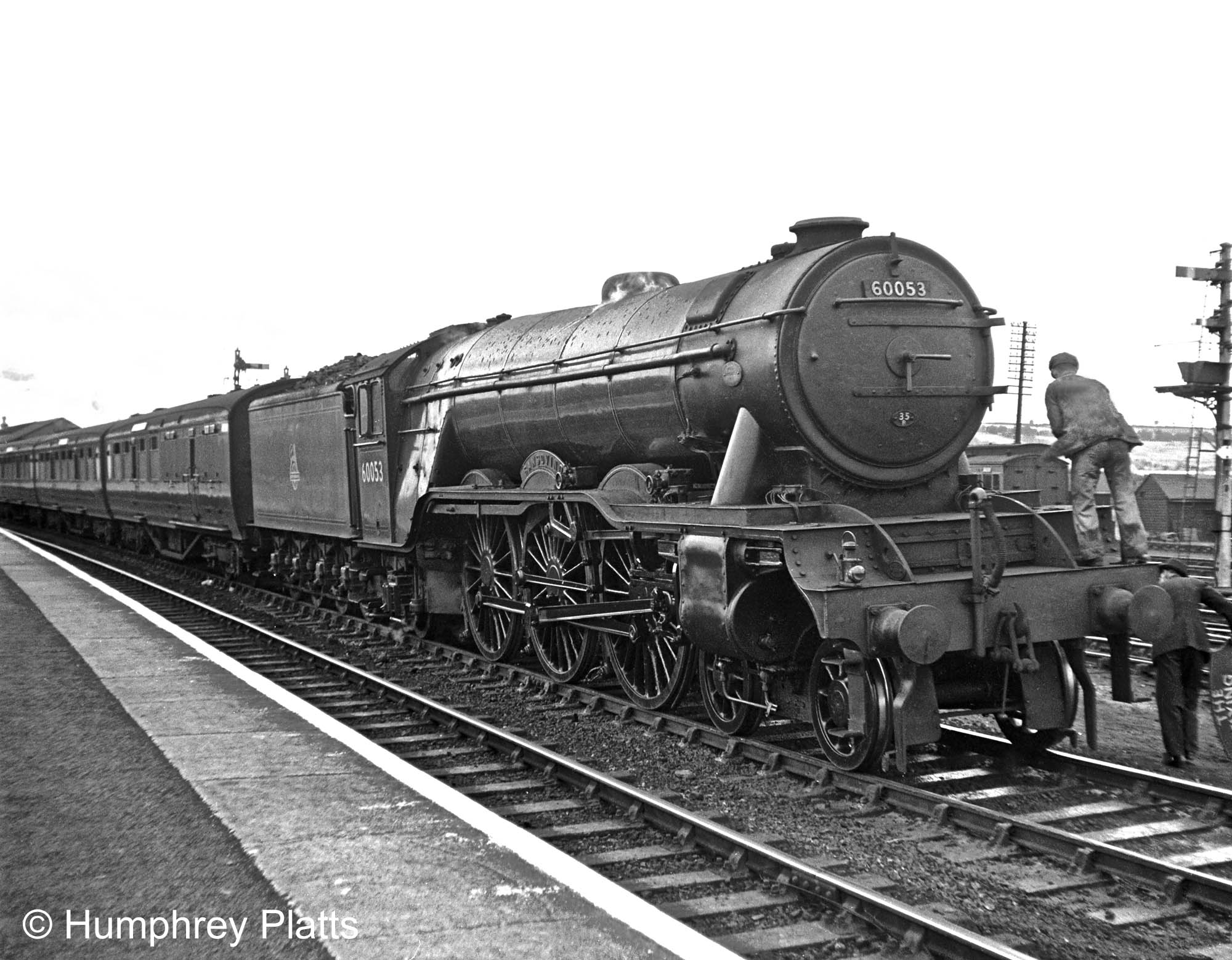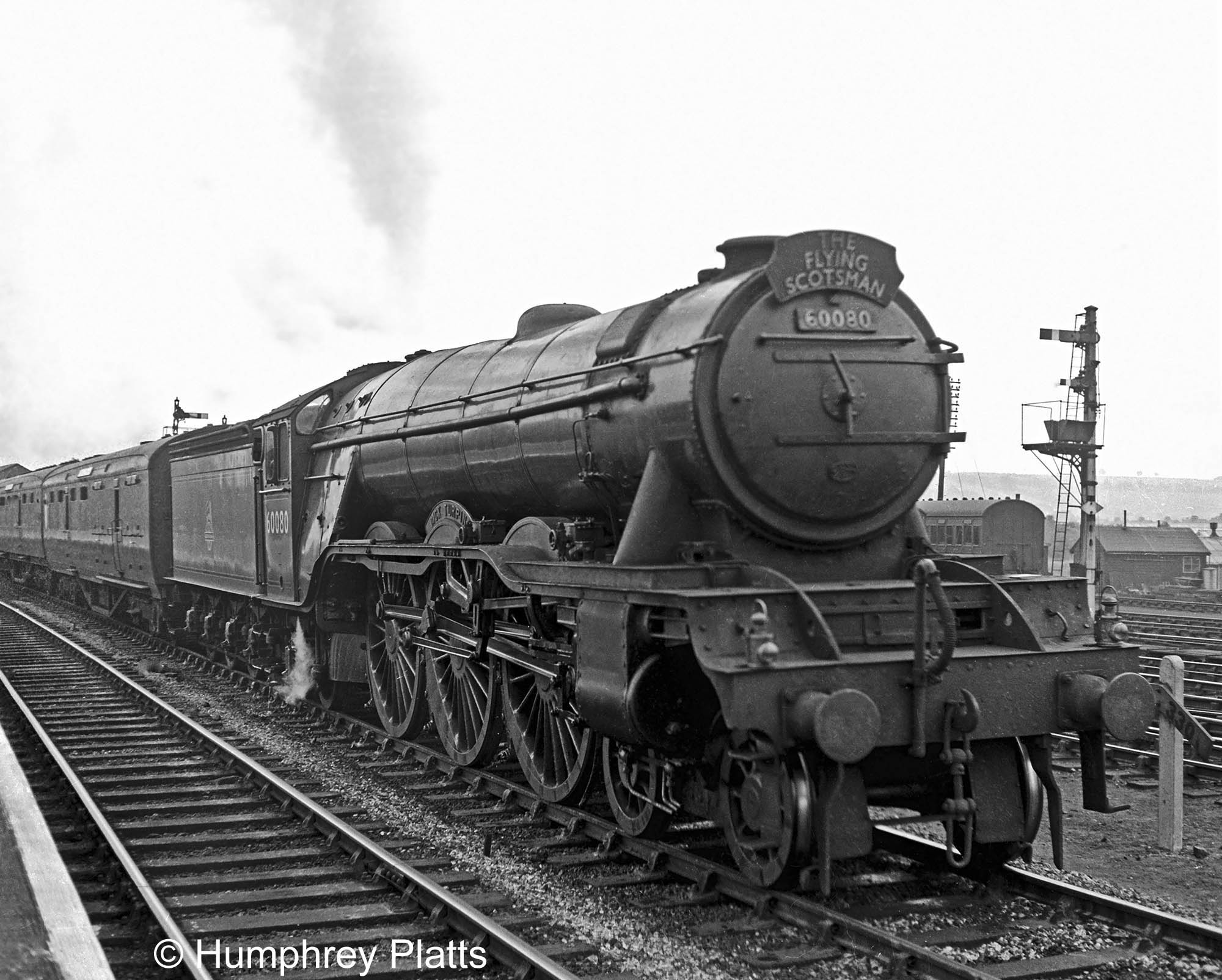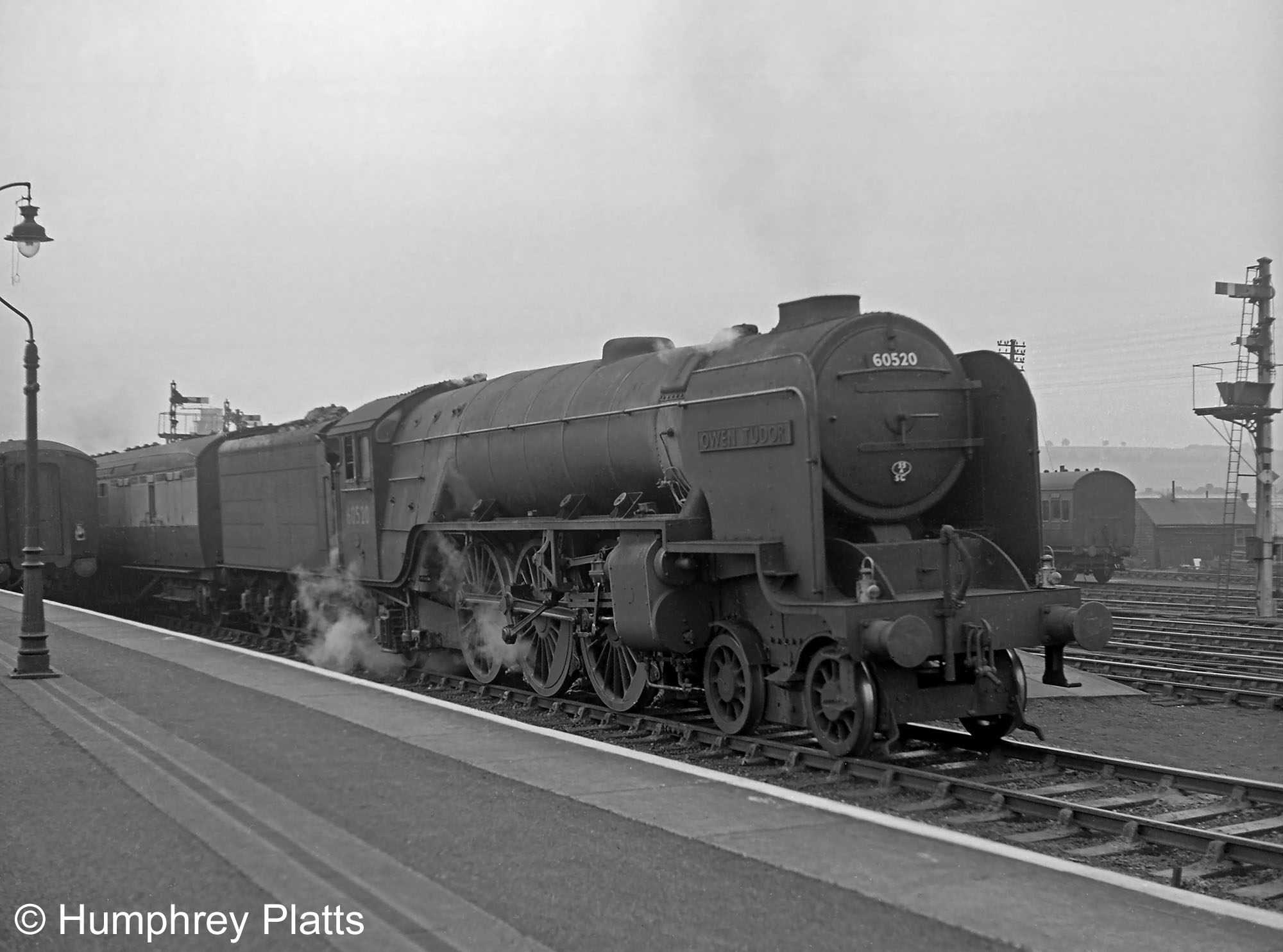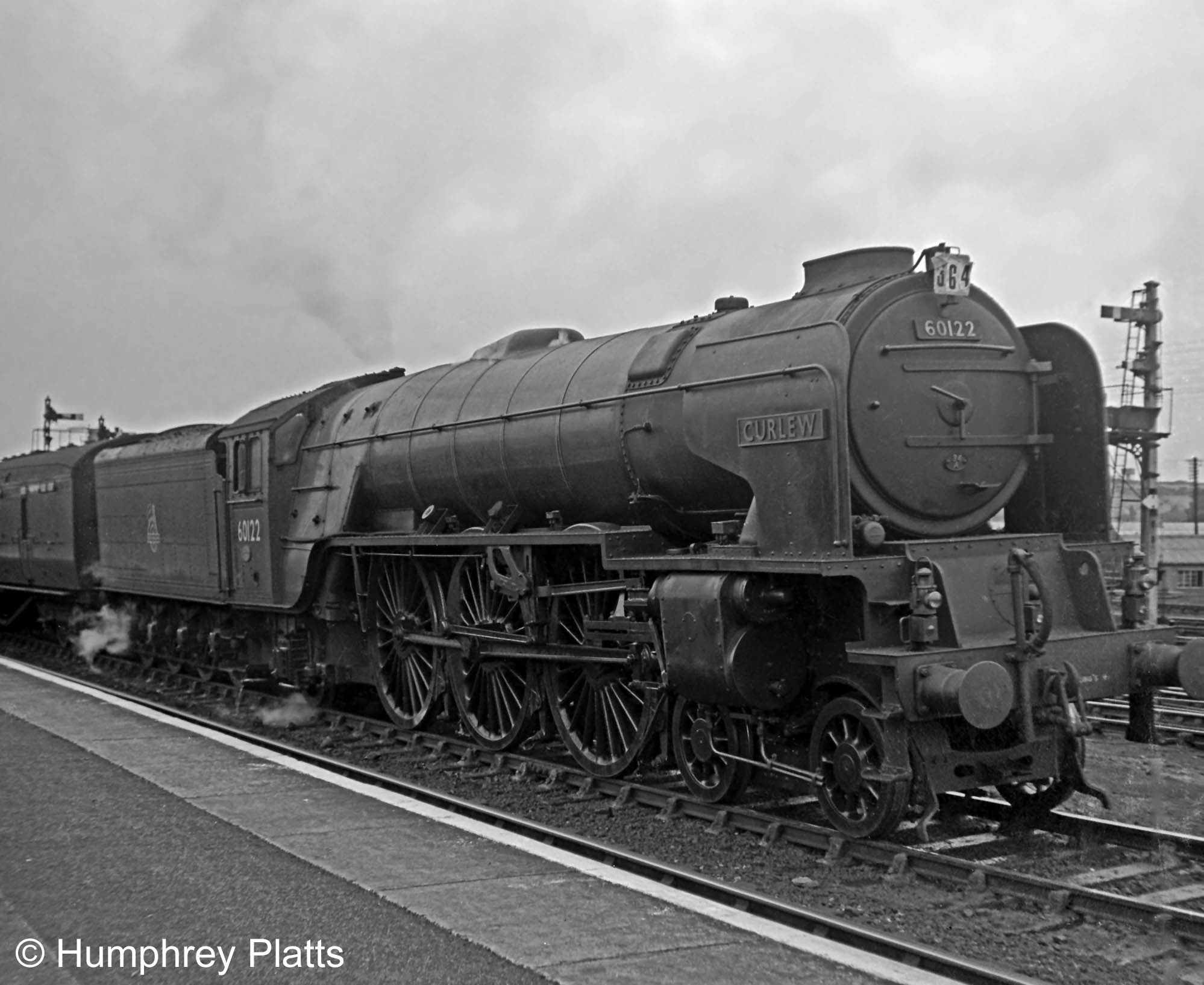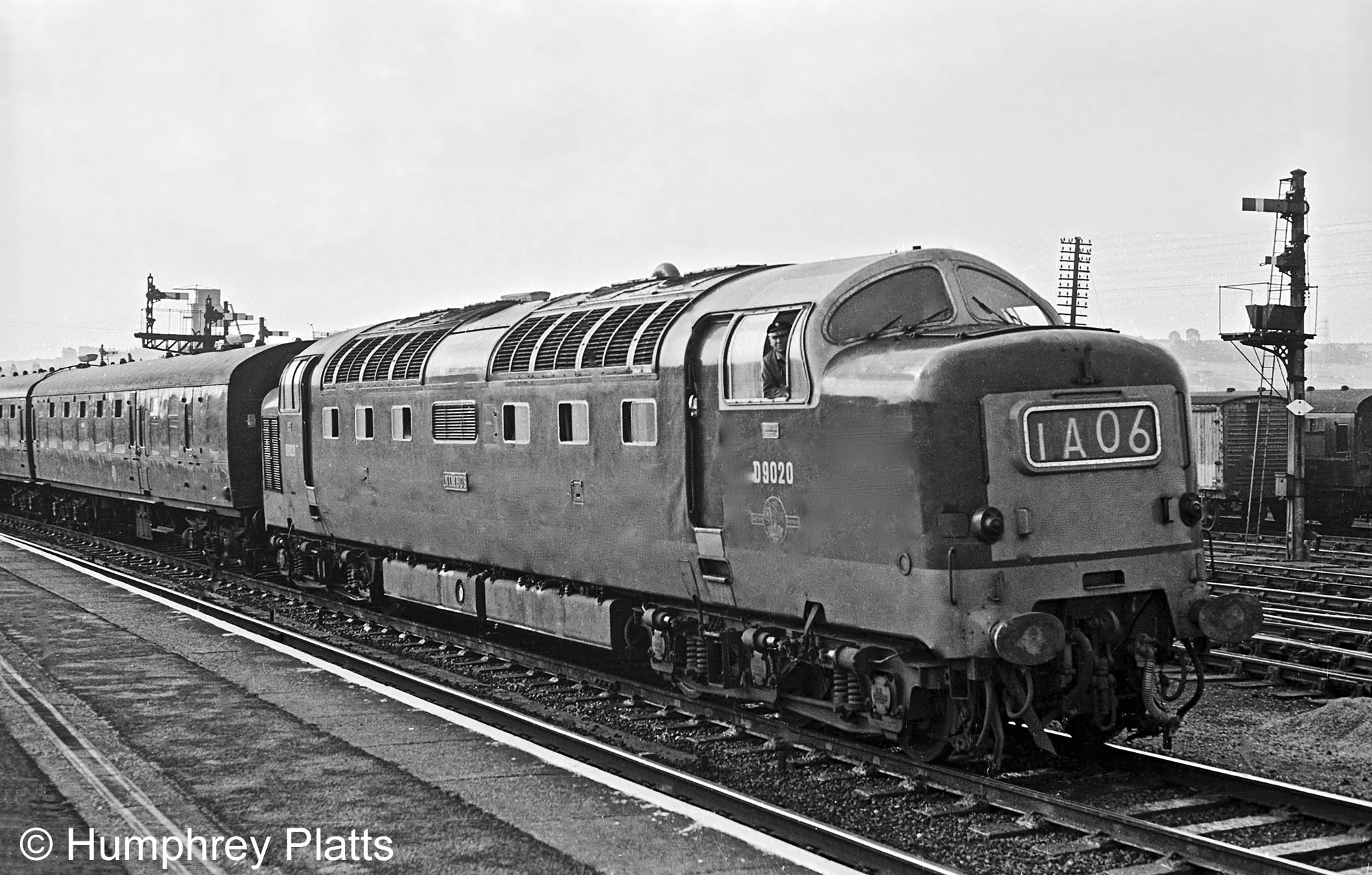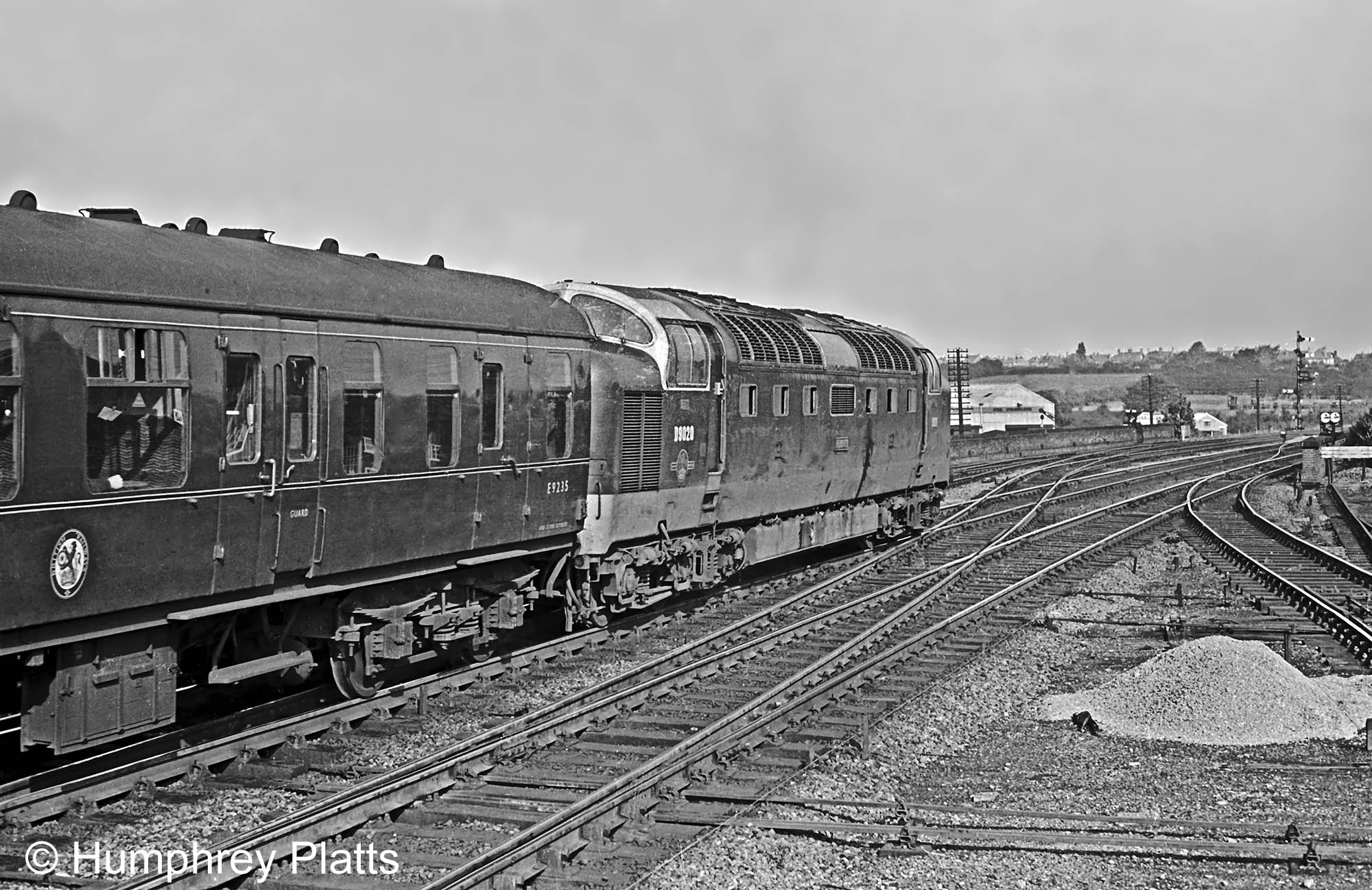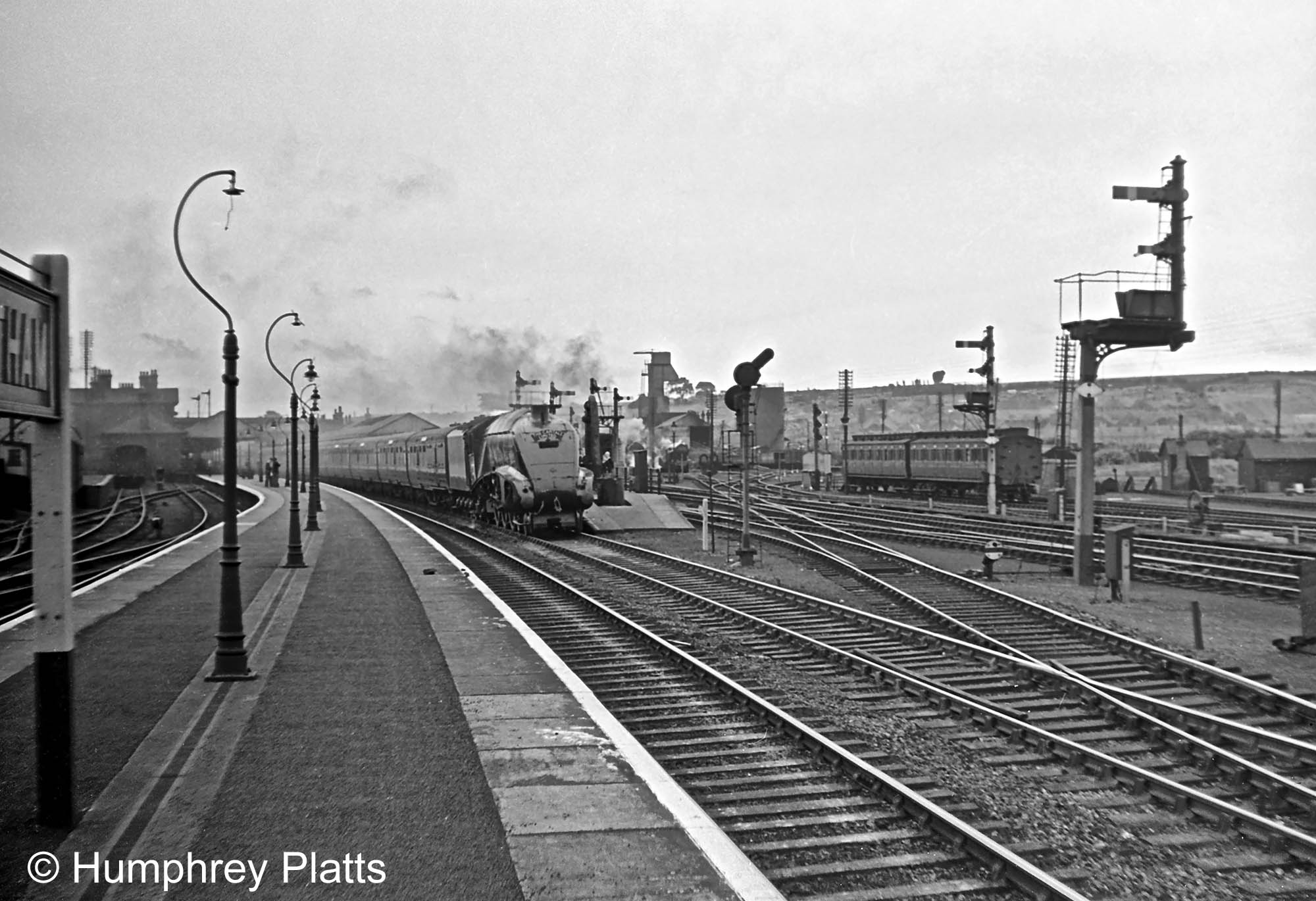 ---
Grantham Station - north bays and Western platform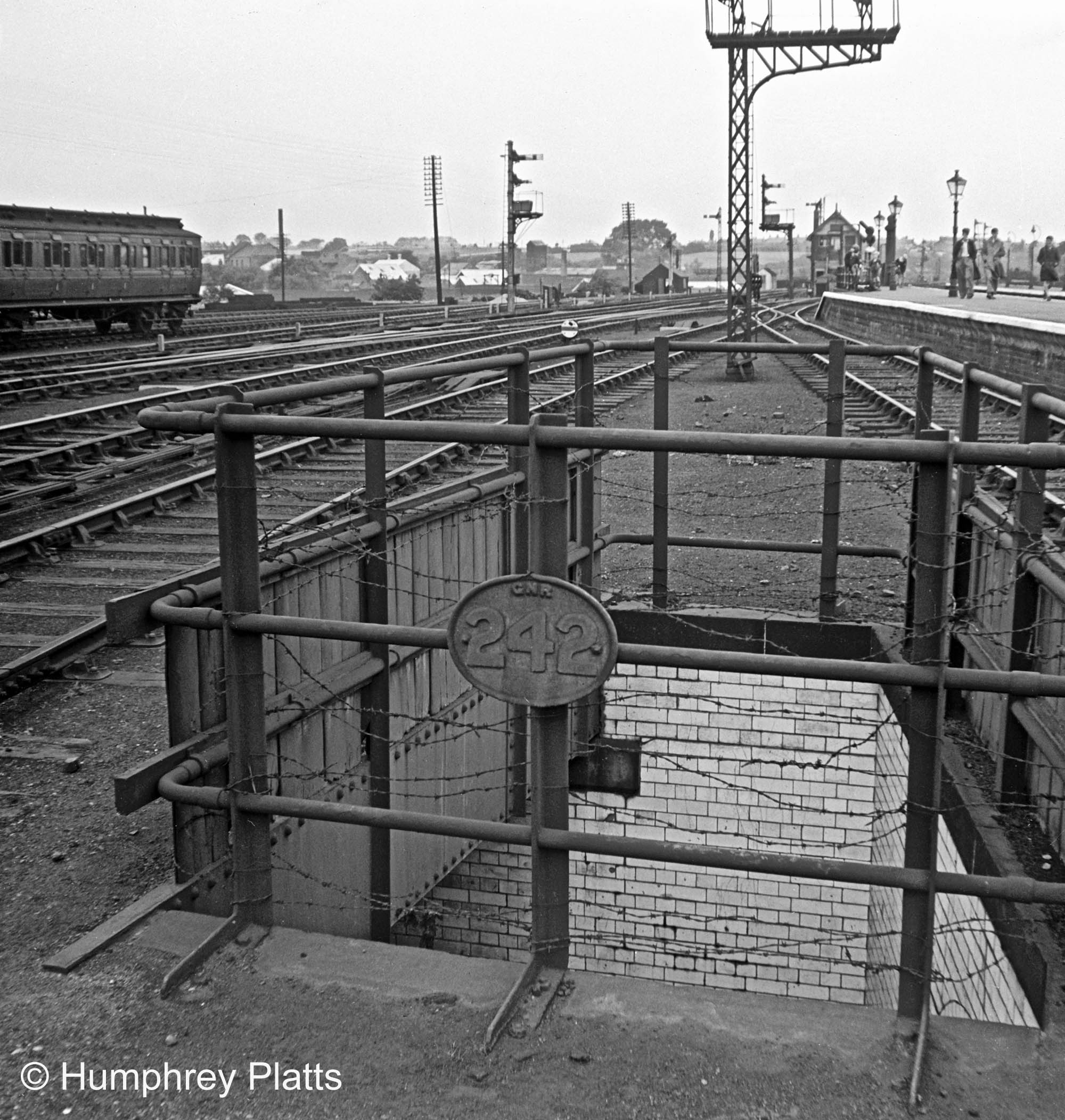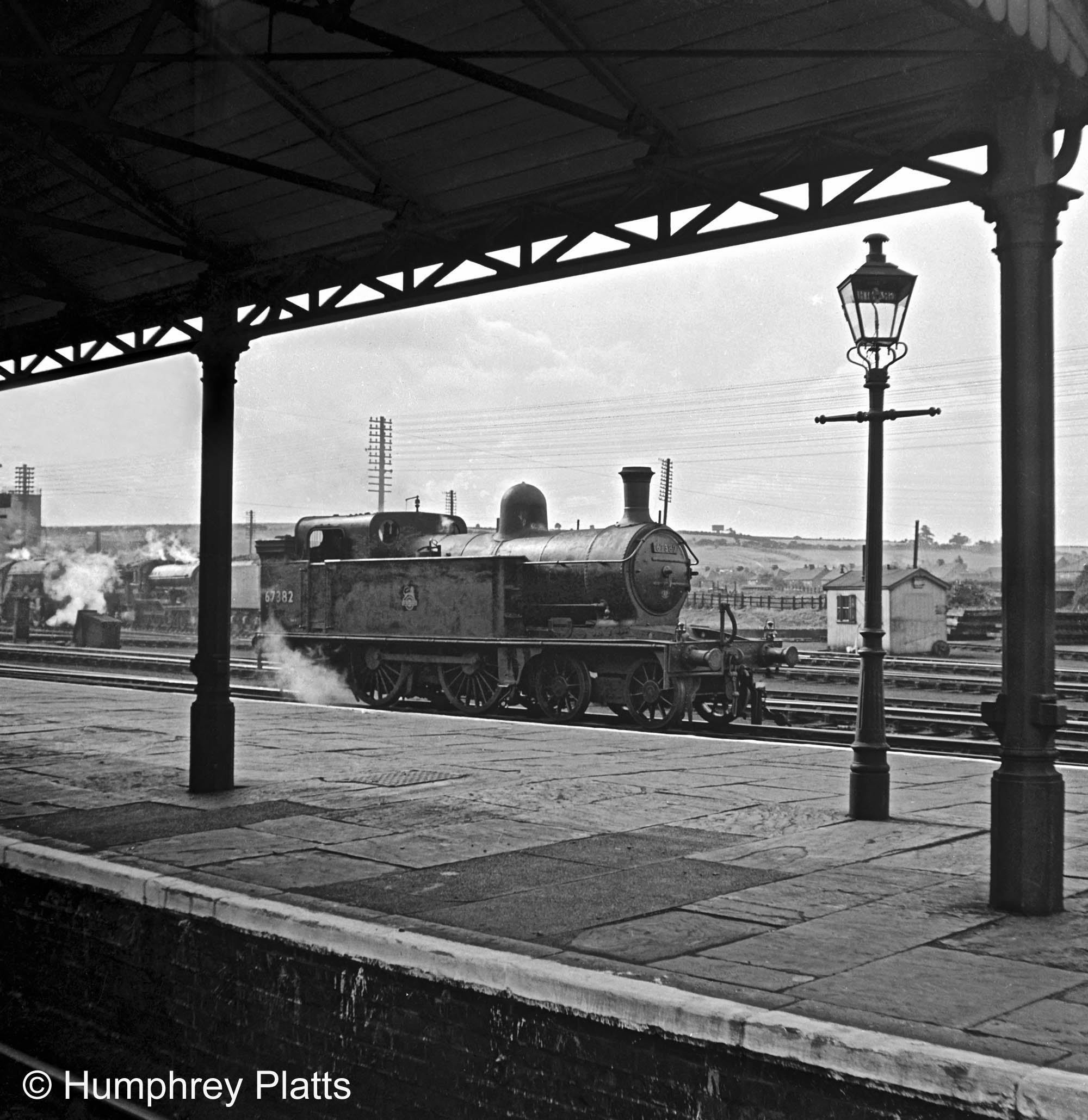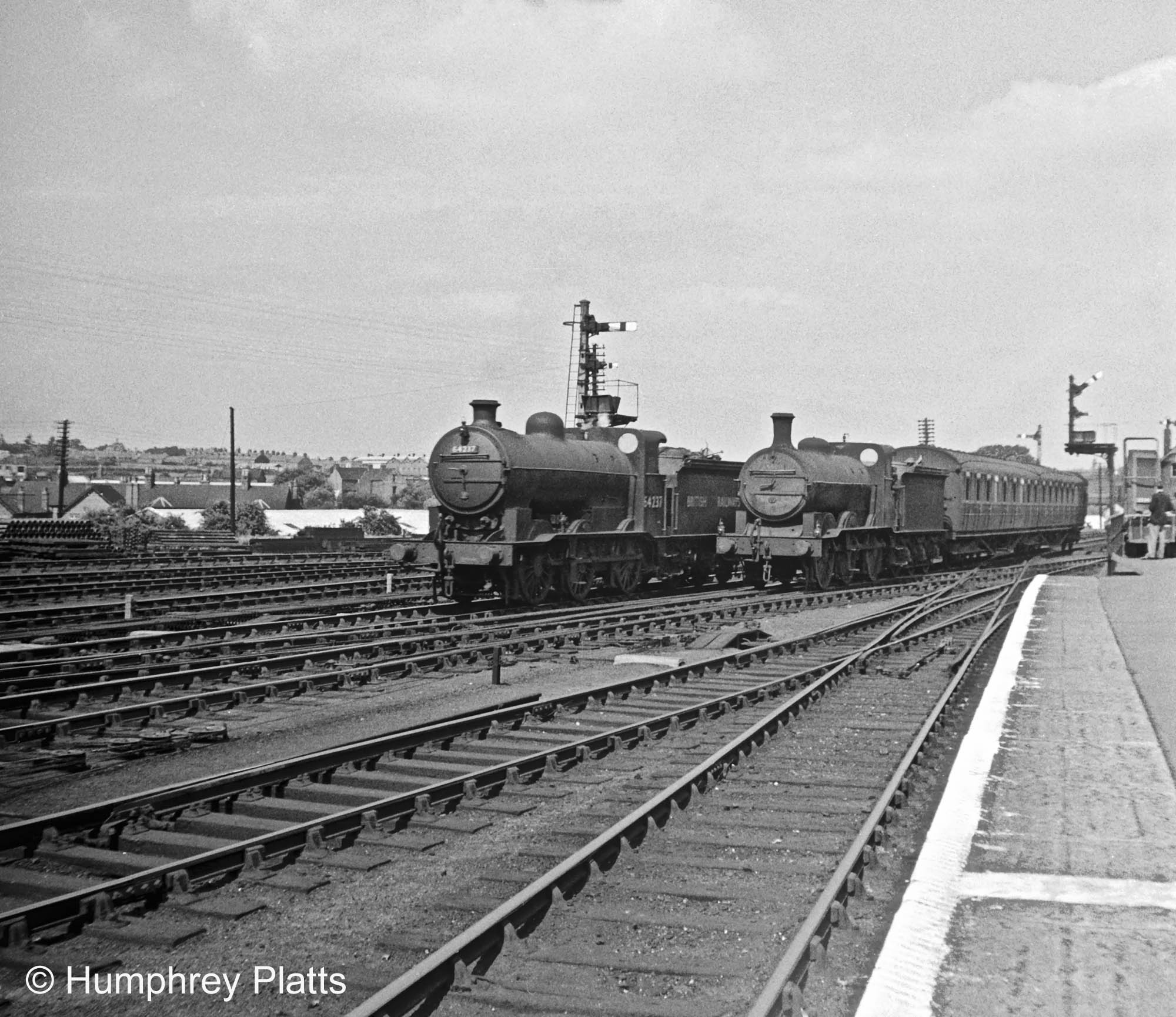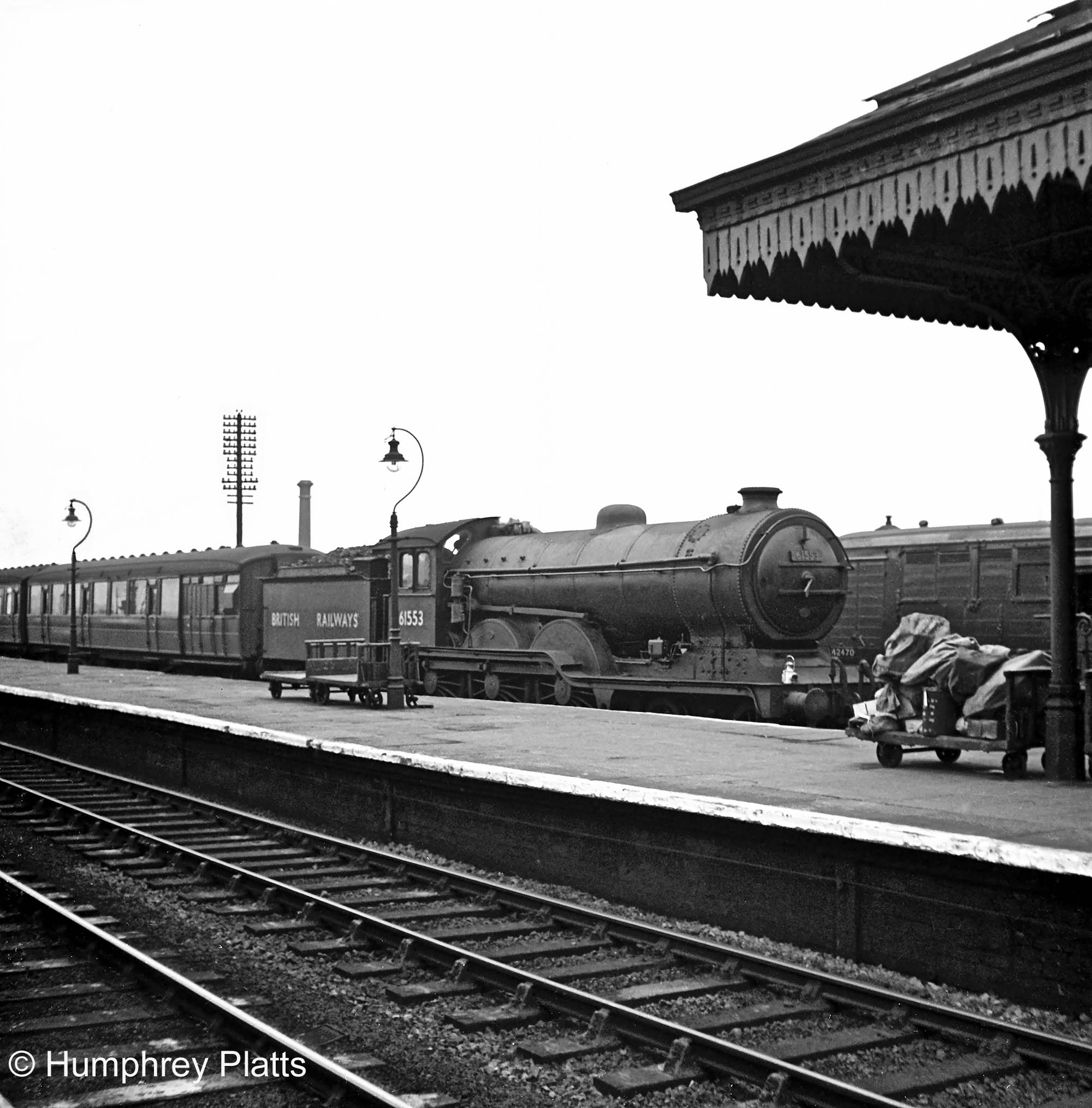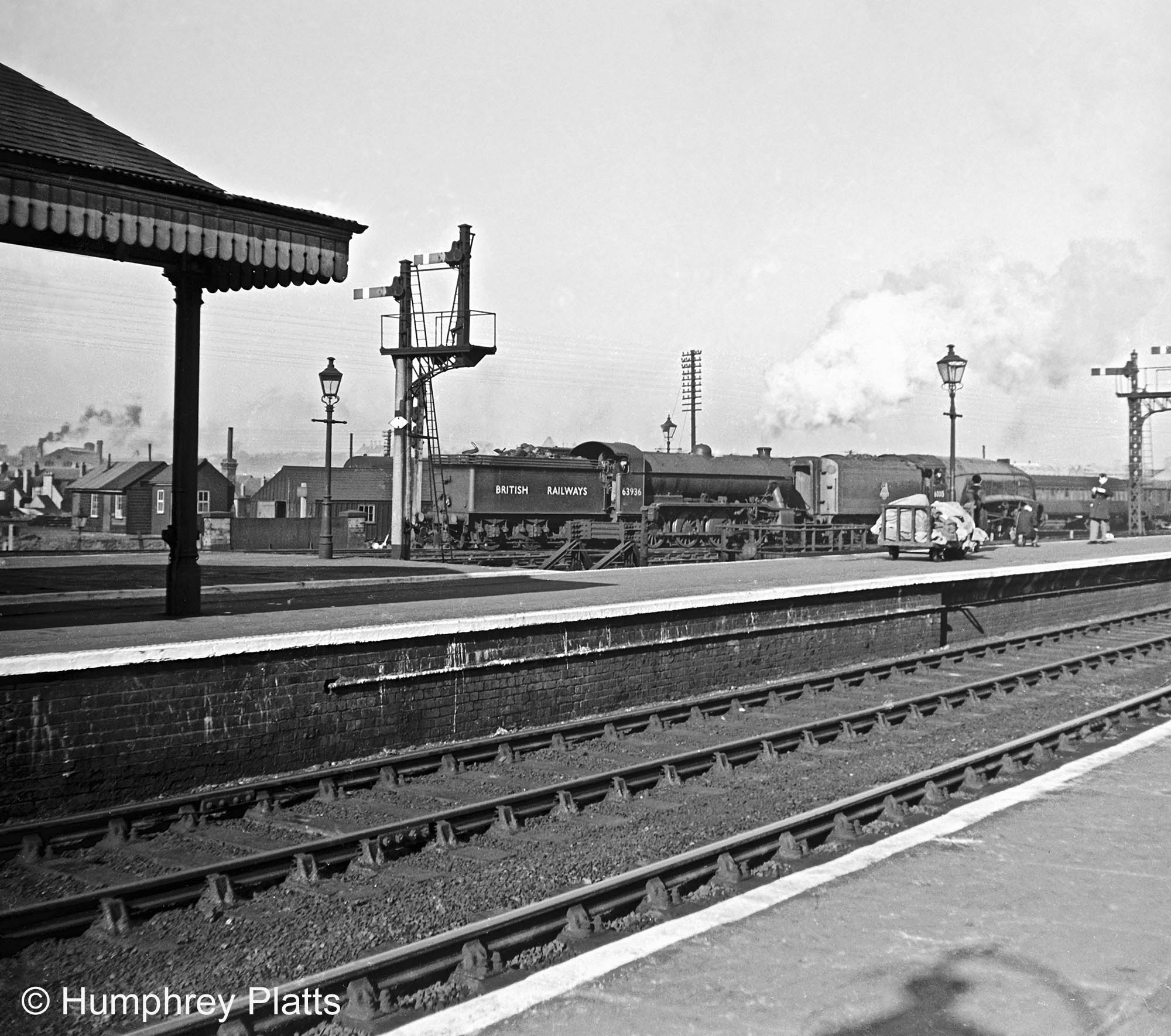 ---
Grantham Station - goods line and Loco yard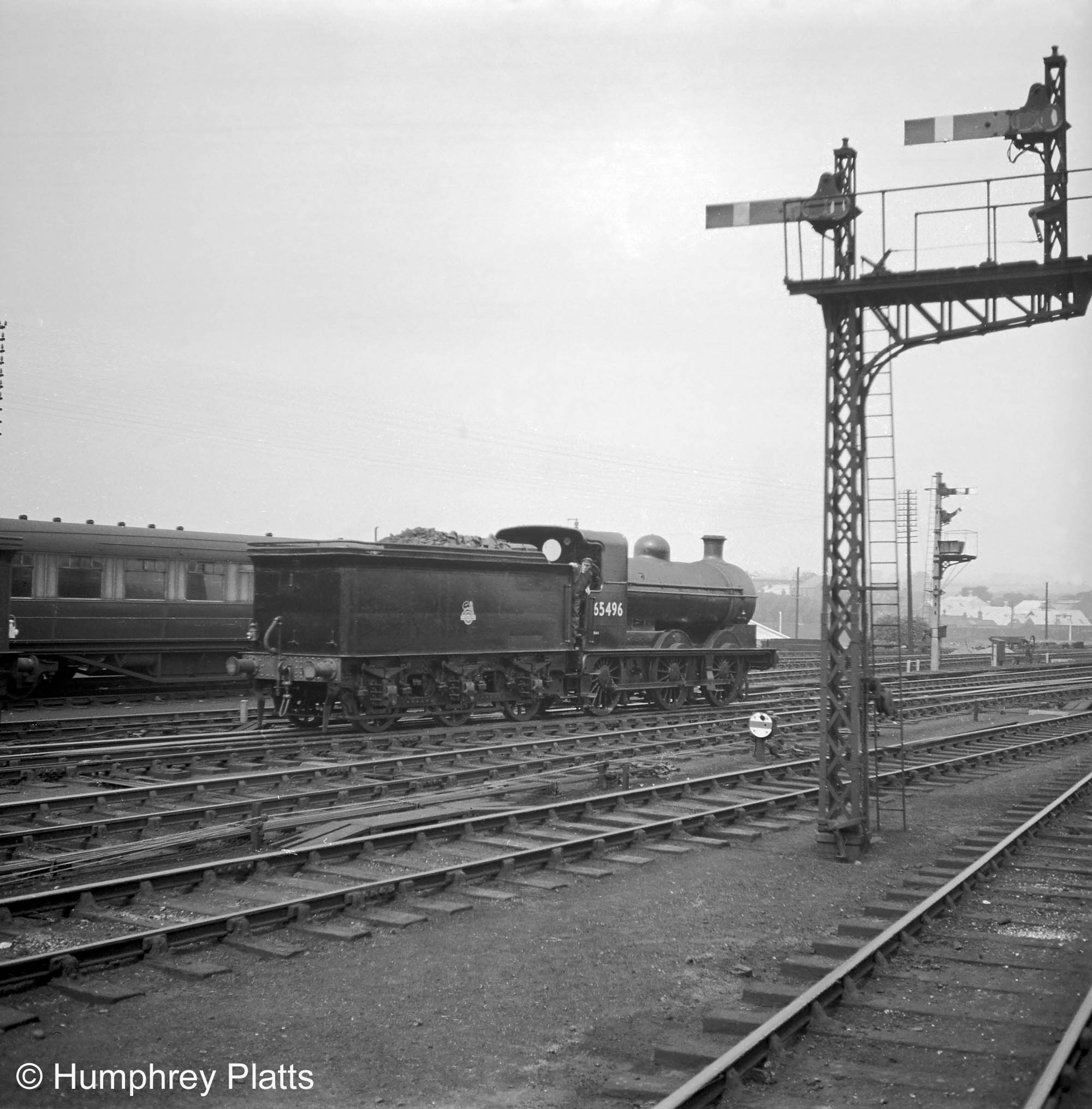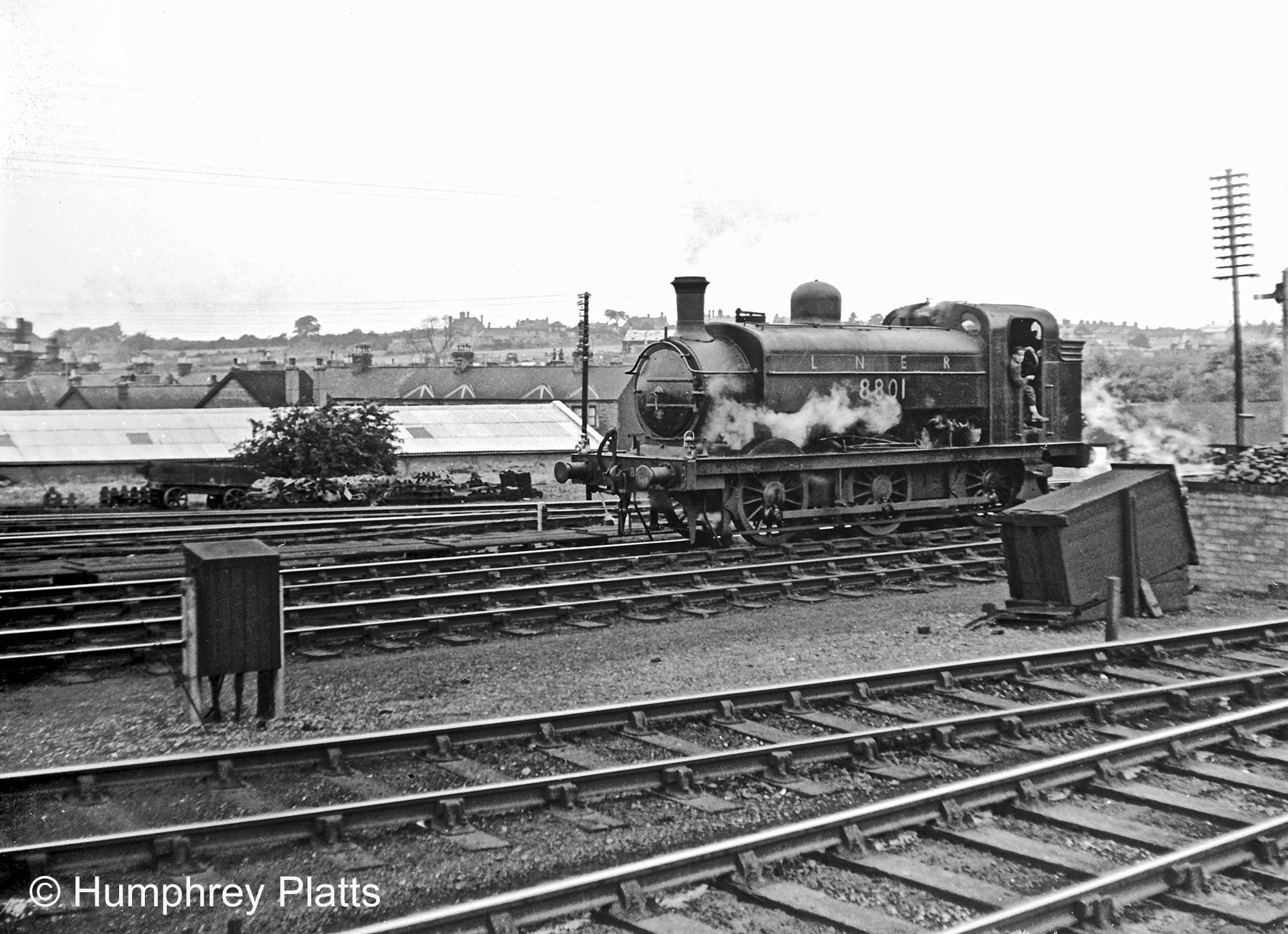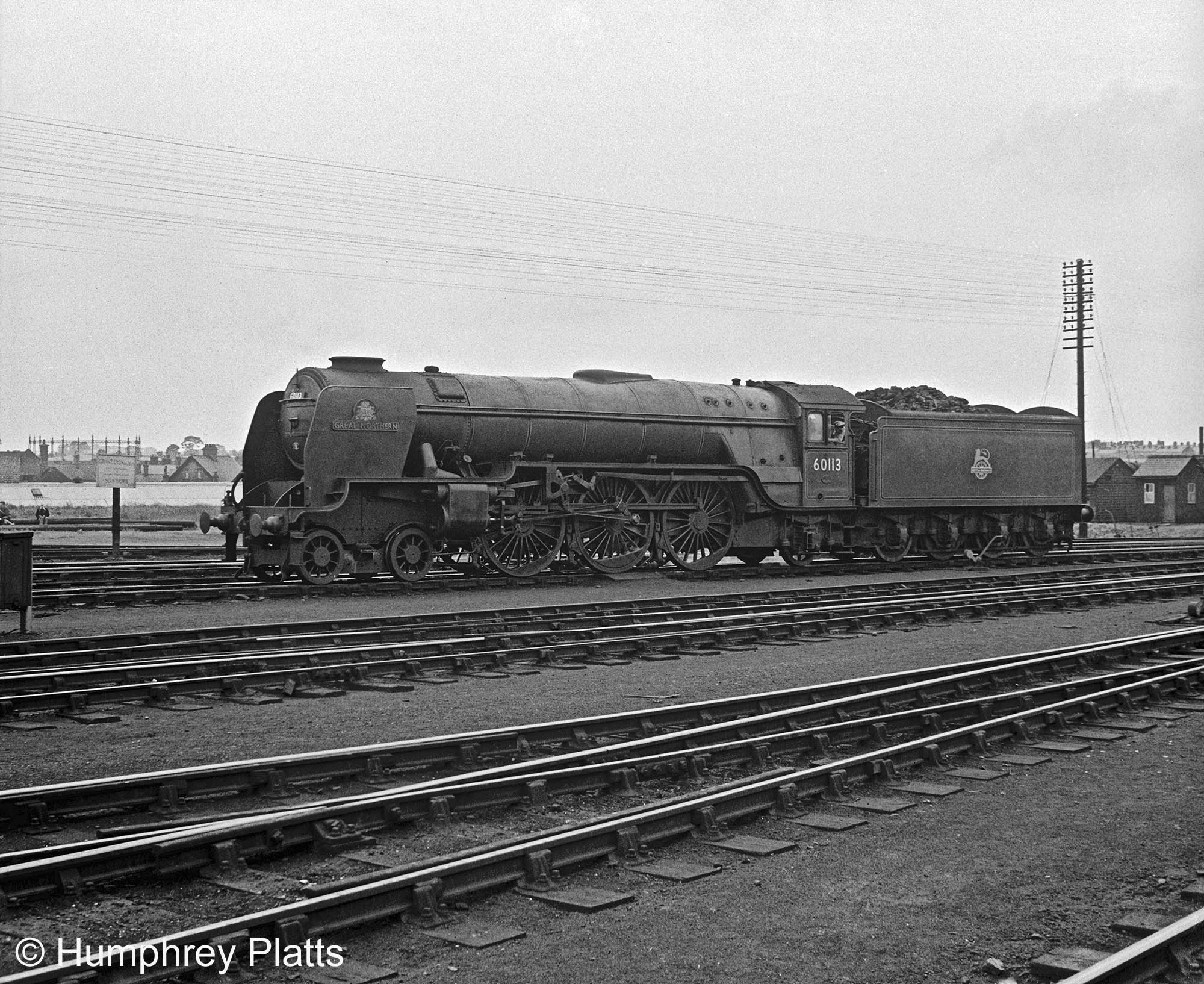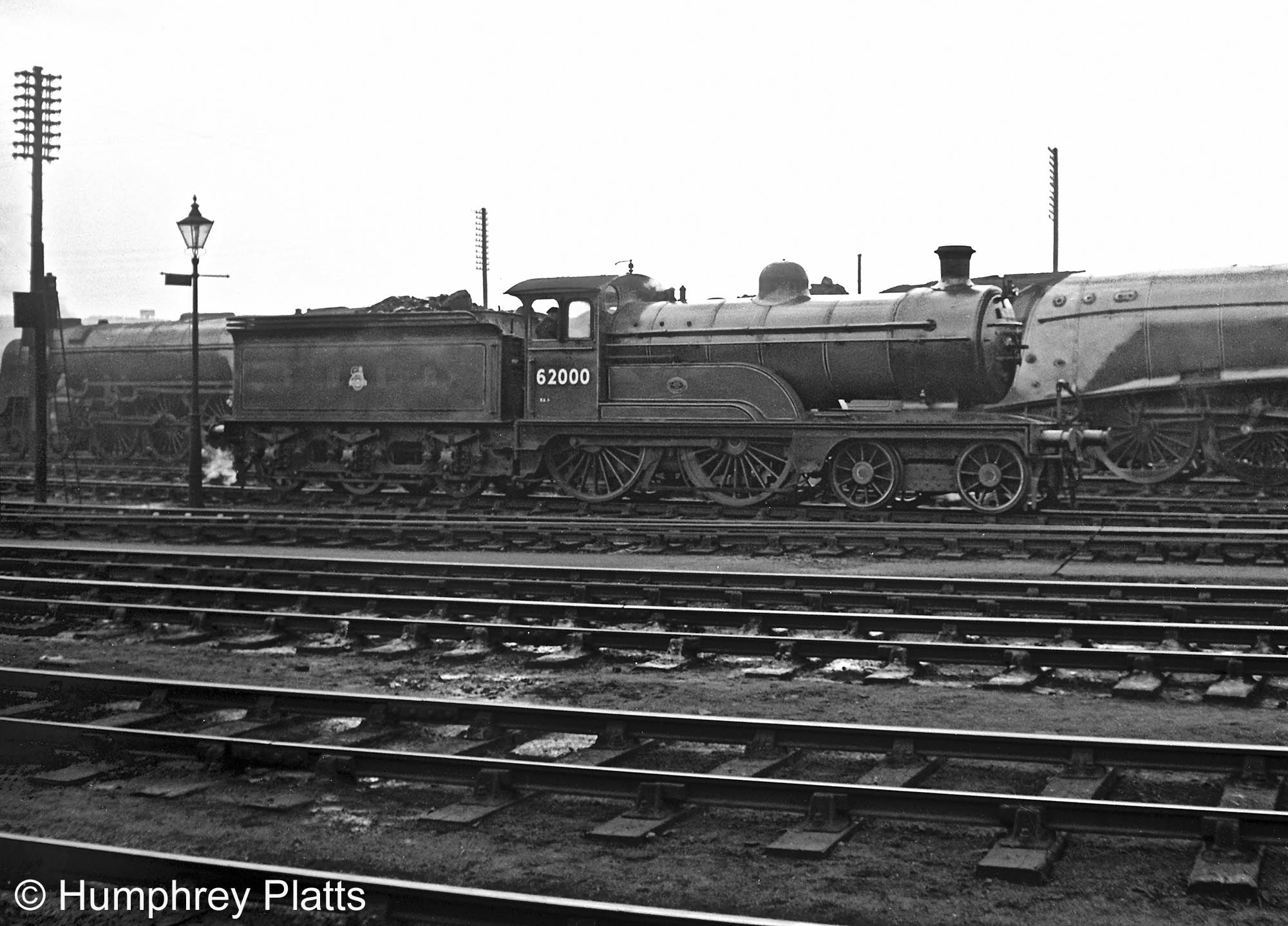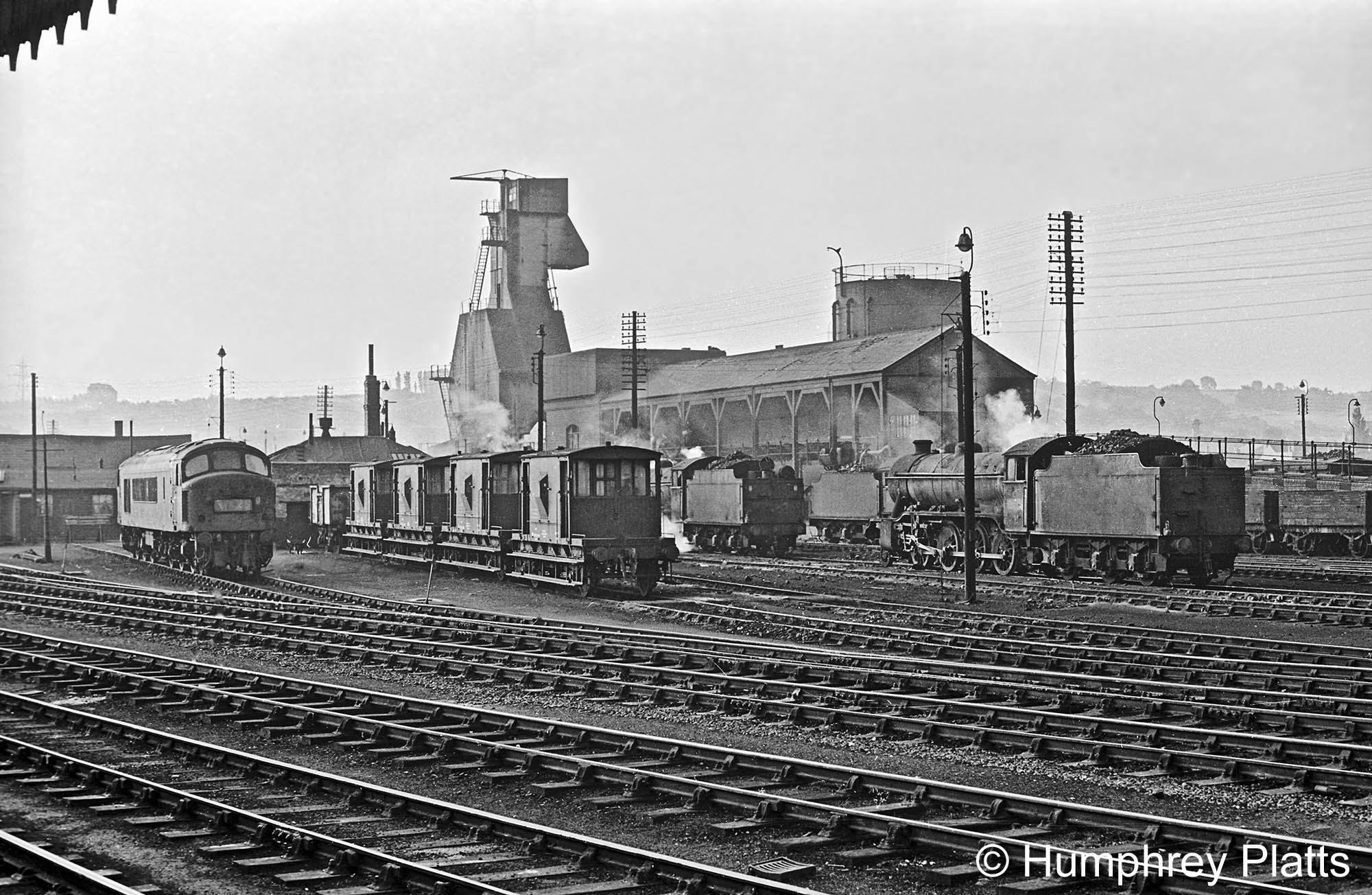 ---
Copyright note:  the article above is published with the appropriate permissions.  For information about copyright of the content of Tracks through Grantham please read our Copyright page
---