by John Clayson
The Grantham Railway Sports and Social Club was founded in 1955 as the Grantham Branch of the BRSA (British Railways Staff Association) Club.   It was opened 10th October 1955 by Eric Trask, who was the Motive Power Superintendent of the Eastern Region of British Railways.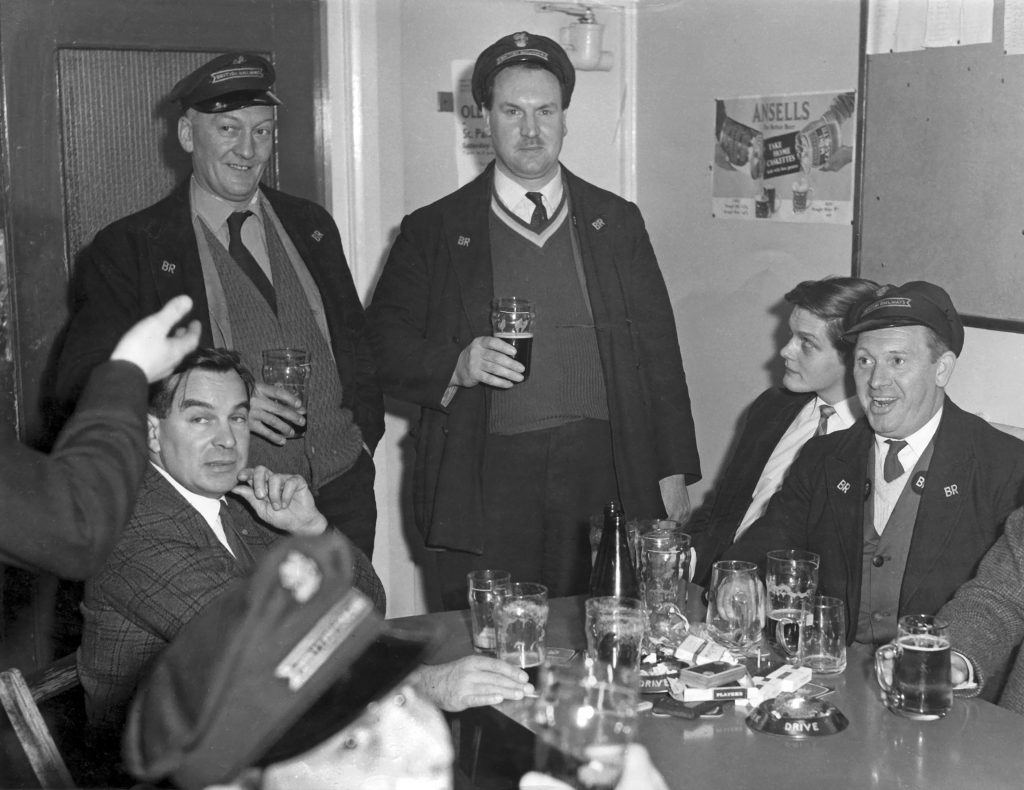 Below are some historic aerial photographs which show the club's site and earliest building.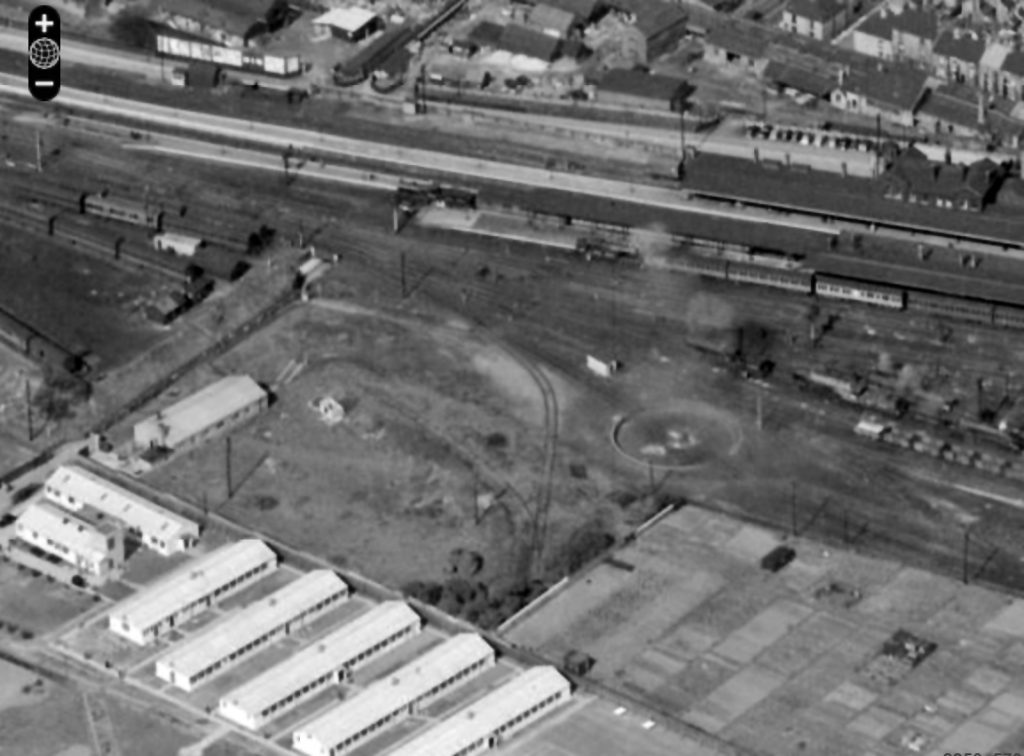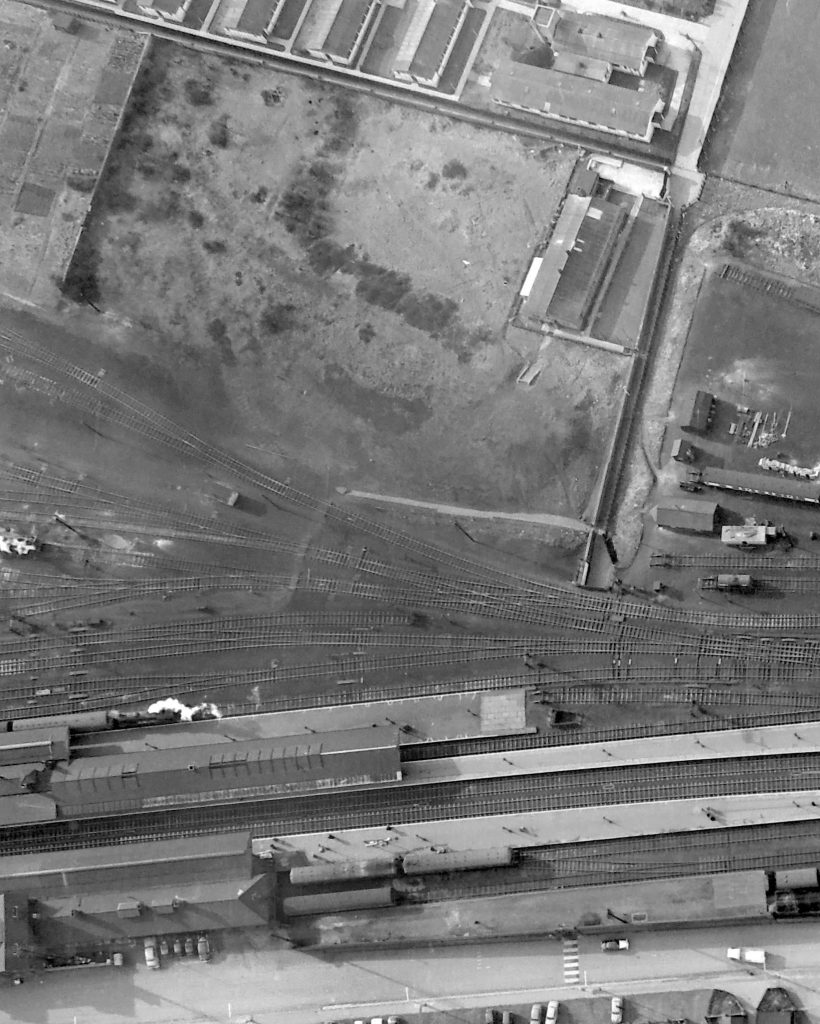 In the late 1950s/early 1960s the Club's facilities were extended by adding buildings and sports facilities.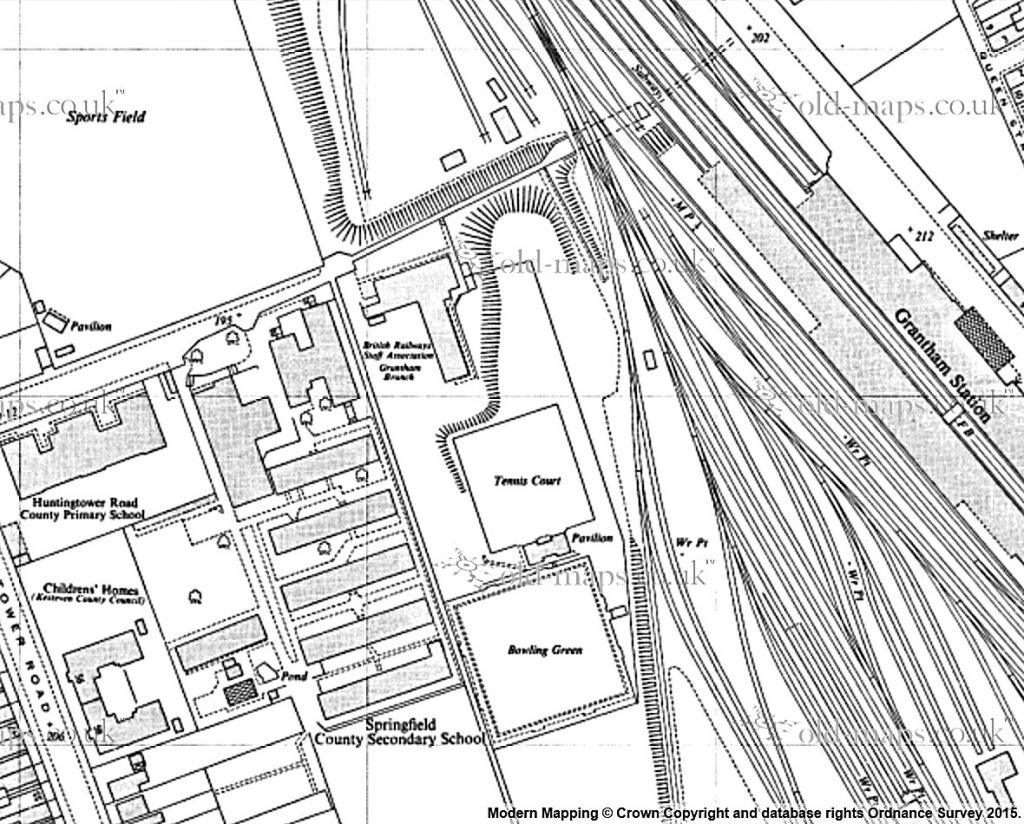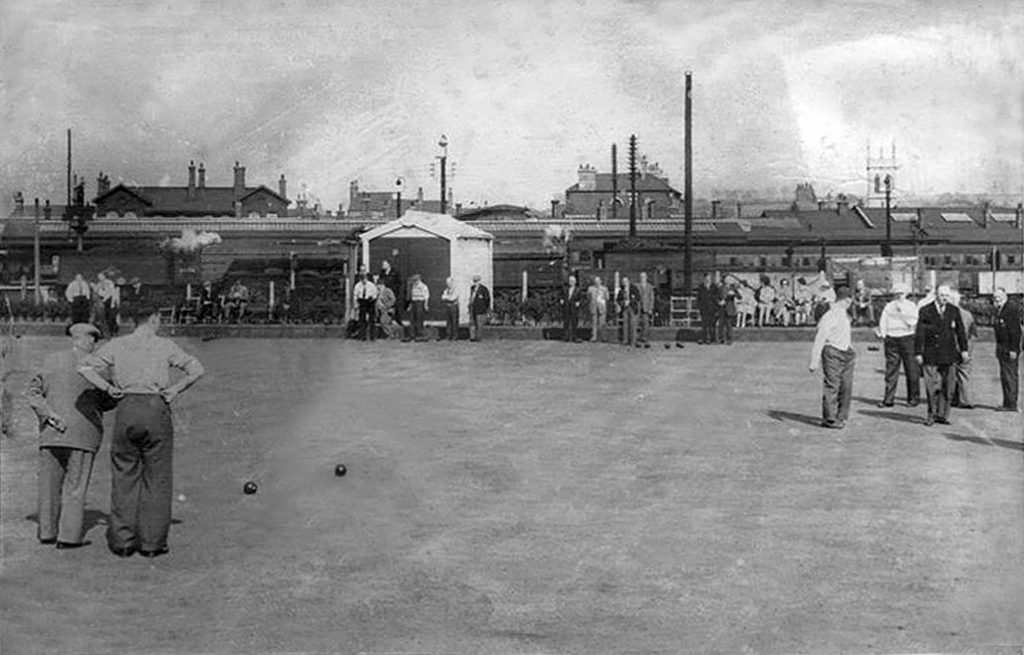 Today the Club's outdoor facilities have been built over and the view of the railway is blocked by  new homes.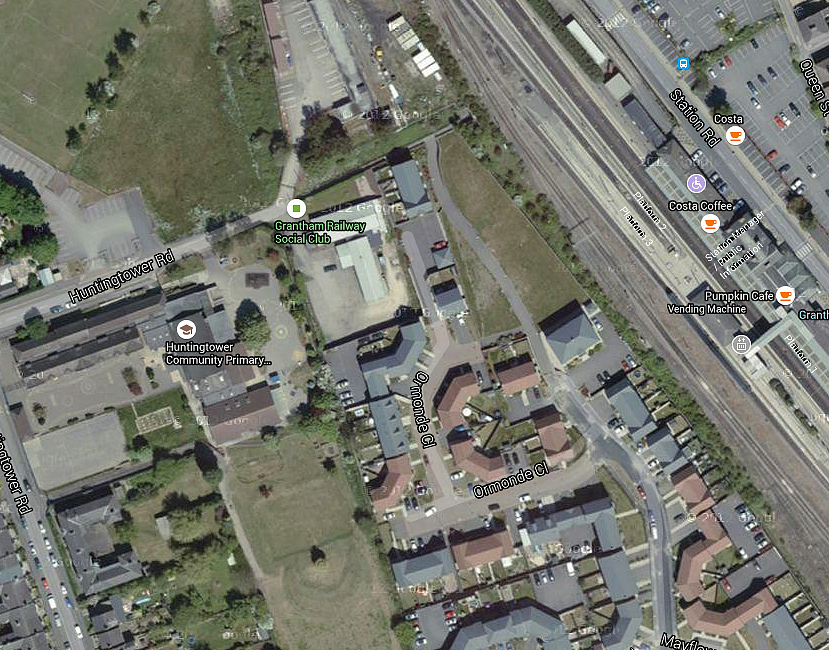 In 2015 the Club held a weekend of celebrations to mark its diamond jubilee.  There were events on Friday 9th, Saturday 10th and Sunday 11th October.  Here's a great photo of A3 locomotive No. 60046 Diamond Jubilee taken, appropriately, when this engine was based at Grantham shed in the early 1960s.
The Grantham Railway Club remains very active and it is an excellent and friendly venue for meetings, events and celebrations. The address is Huntingtower Road, Grantham, Lincolnshire NG31 7BA. Phone: (01476) 564860. e-mail: granthamrailwayclub@live.co.uk
---
Copyright note:  the article above is published with the appropriate permissions.  For information about copyright of the content of Tracks through Grantham please read our Copyright page.
---