by John Clayson
Grantham Yard signal box occupied a prominent location at the south end of the Up, or southbound, main line platform.  It features in many classic photographs of the southern end of the passenger station.
Grantham Yard was the third largest of the four signal boxes which were in operation at Grantham between 1881 and 1968.  After an upgrade in 1903 its locking frame had 50 levers until it closed in 1971. Like the other Grantham boxes the Yard Box was staffed round the clock in three shifts by a Signalman, but there was not normally a Telegraph Lad on duty.
Its official name was 'Grantham Yard' signal box, but its nameboards simply read 'Yard Box' and locally it was generally referred to by that name.
Here are some photographs which help to place the Yard Box in the context of the track layout and traffic flows at the south end of the passenger station.
A General View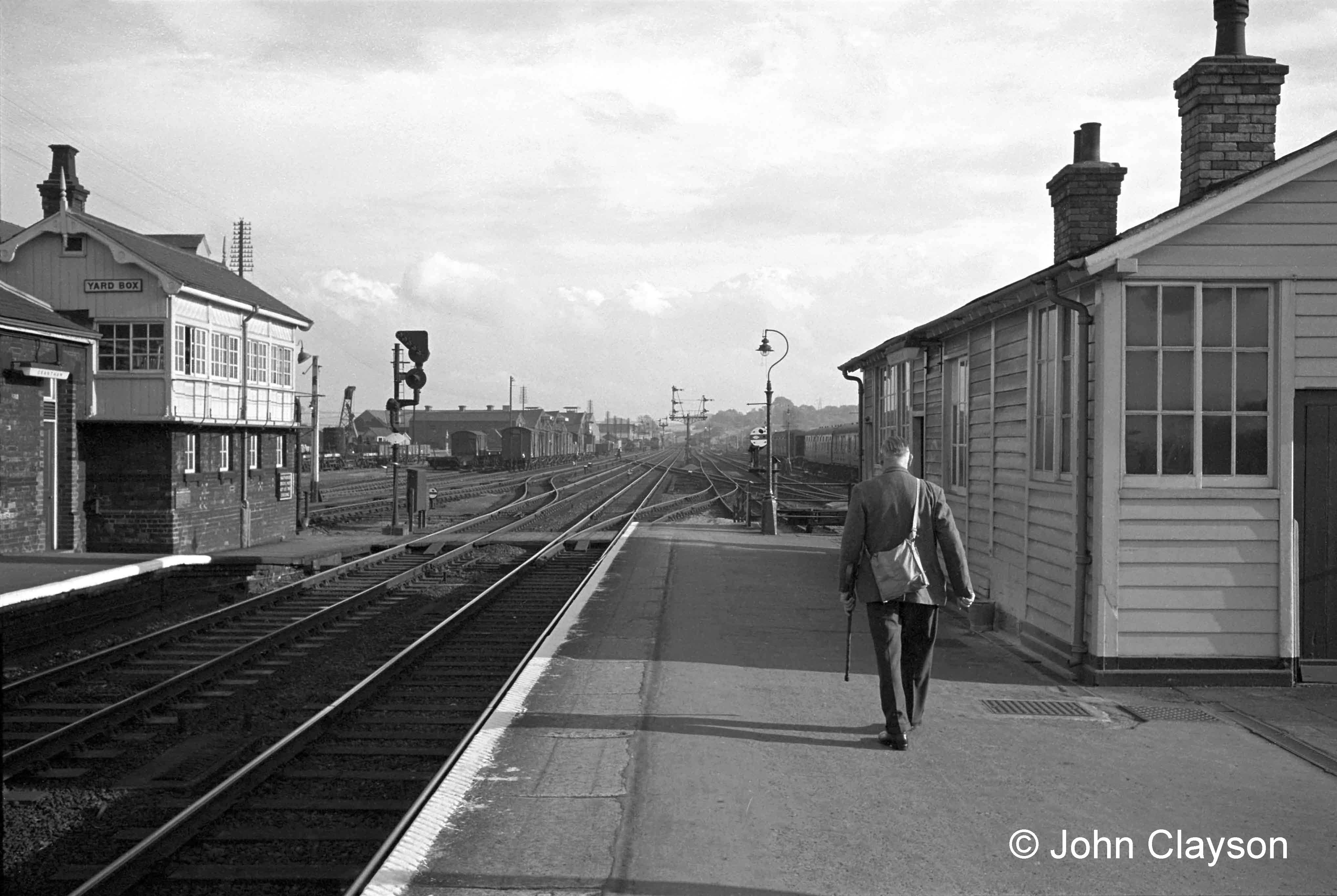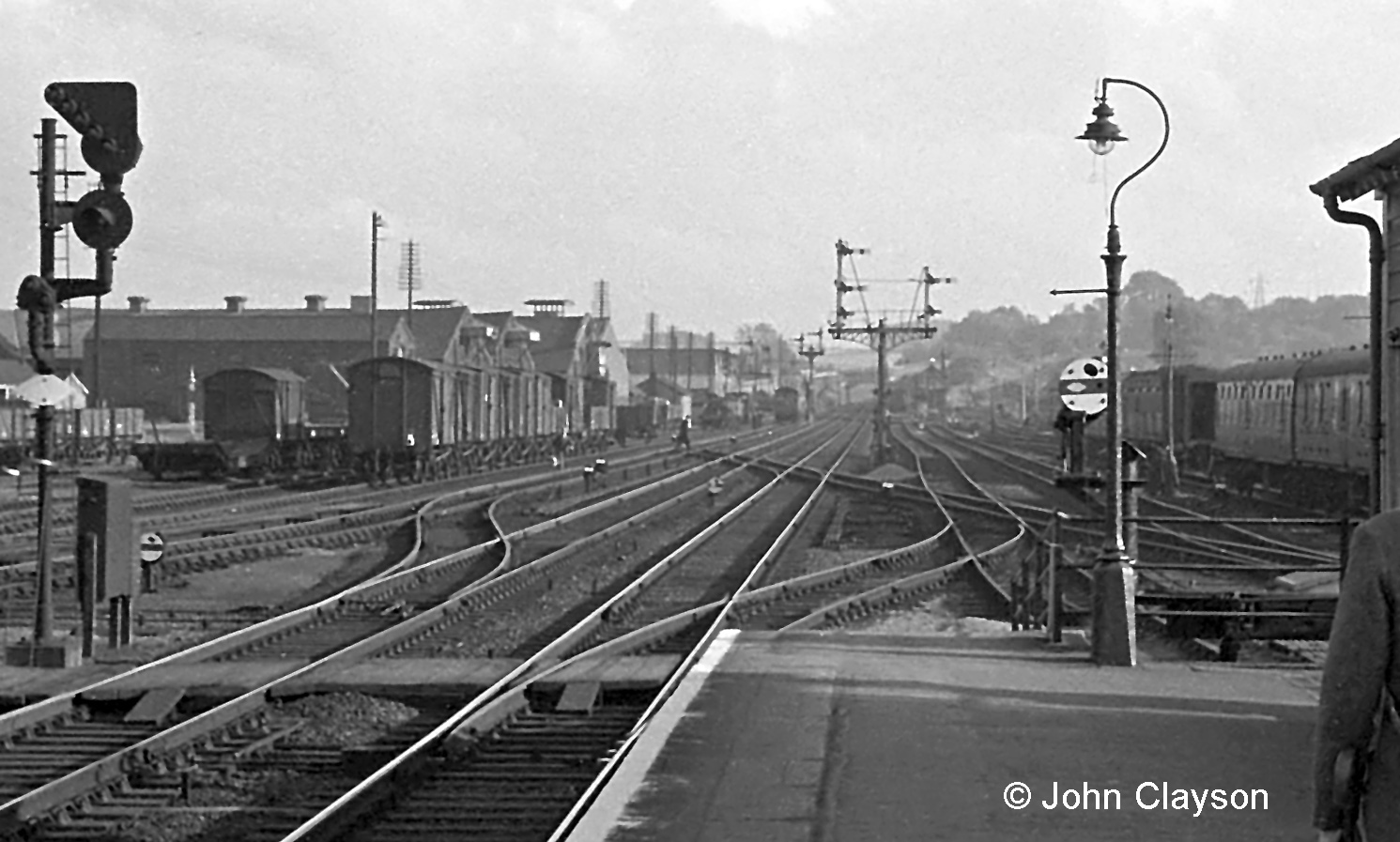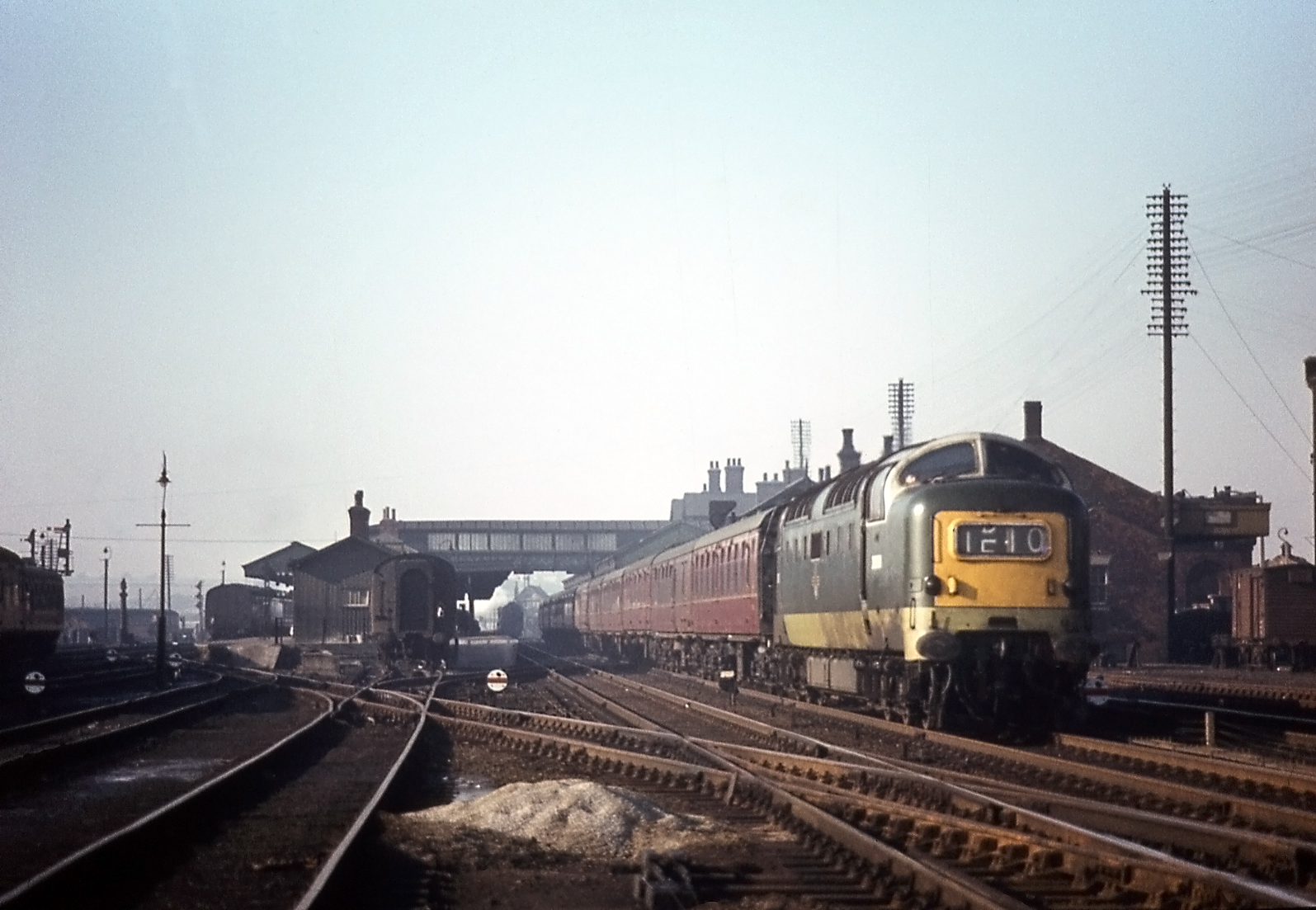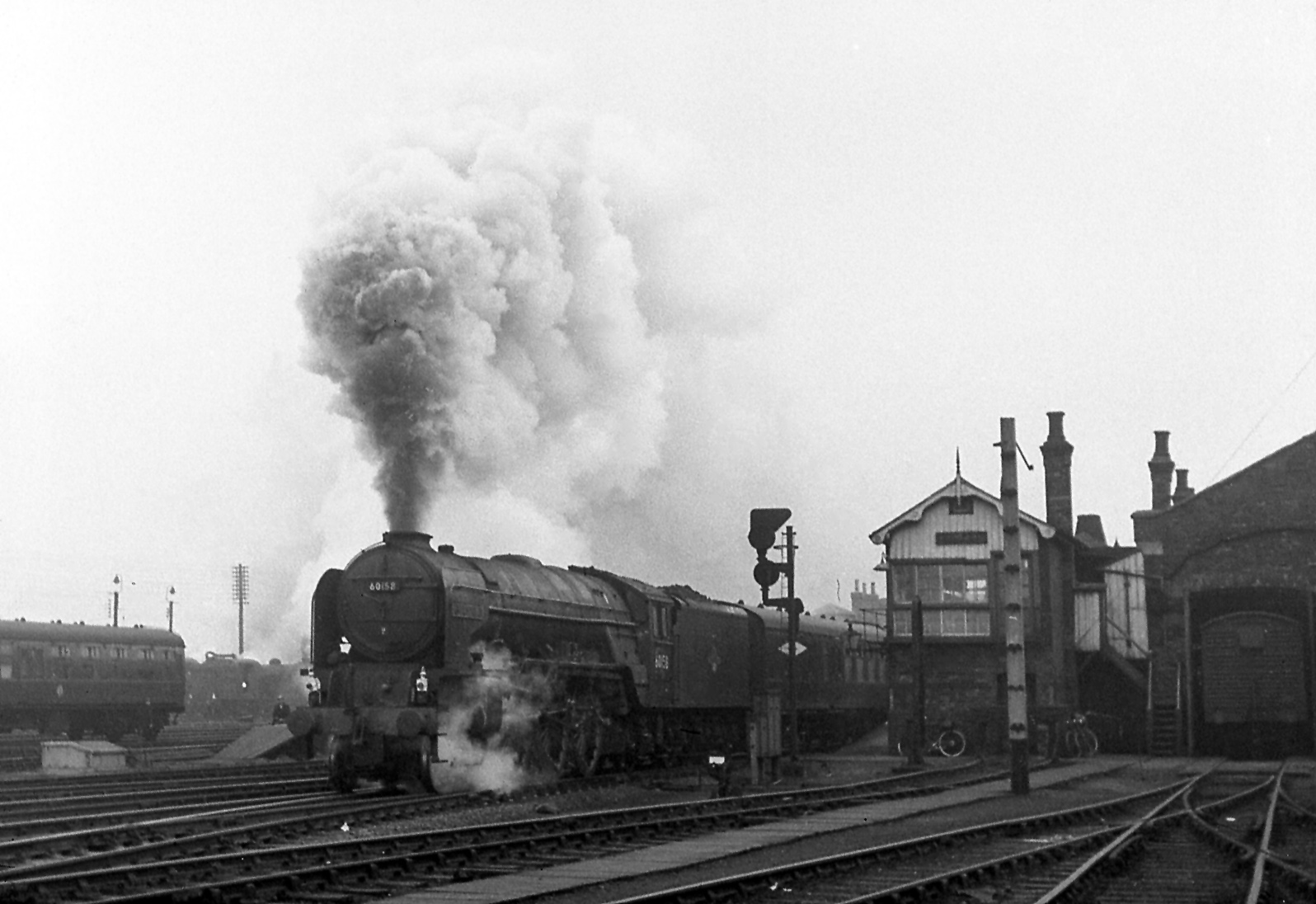 A View from Above
The Yard Box was at the end of a row of offices at the south end of the platform and it backed onto the goods shed.
The Main Lines
The Up Main and Down Main lines passed in front of the box, on its western side.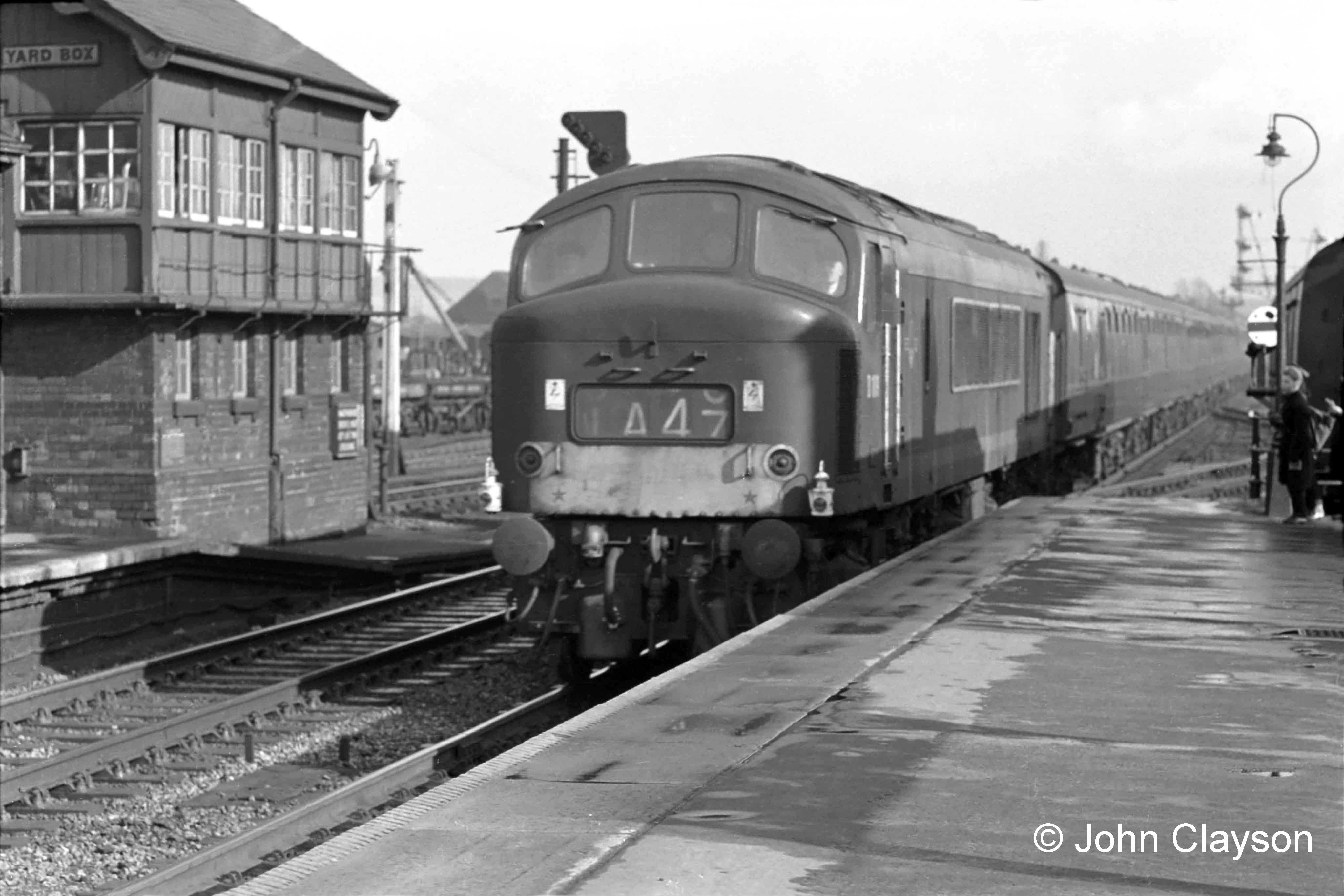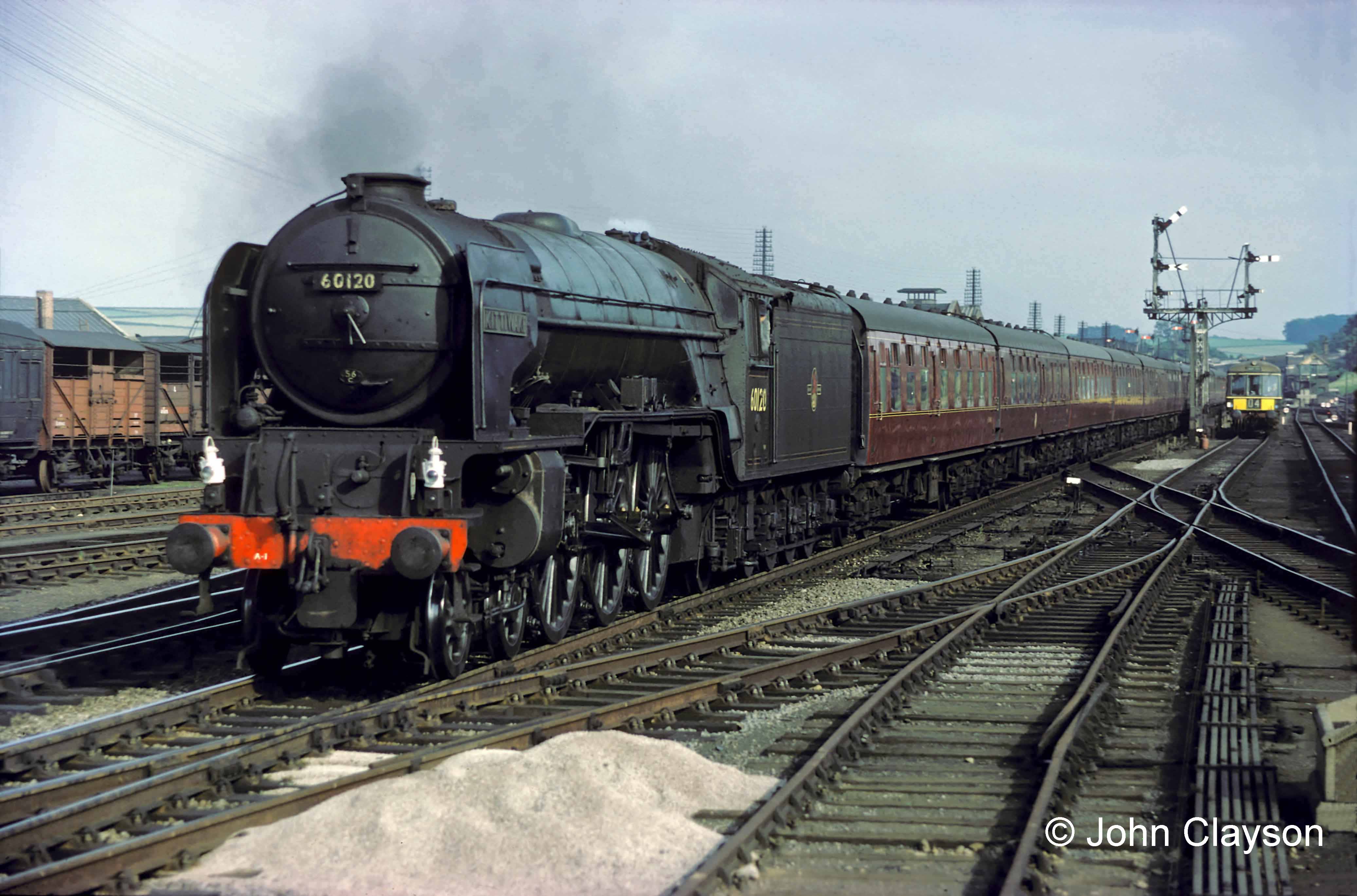 The Junction for the Up Goods Line

An Up Goods line, which continued for four miles to Highdyke, commenced at a junction controlled by Grantham Yard signal box.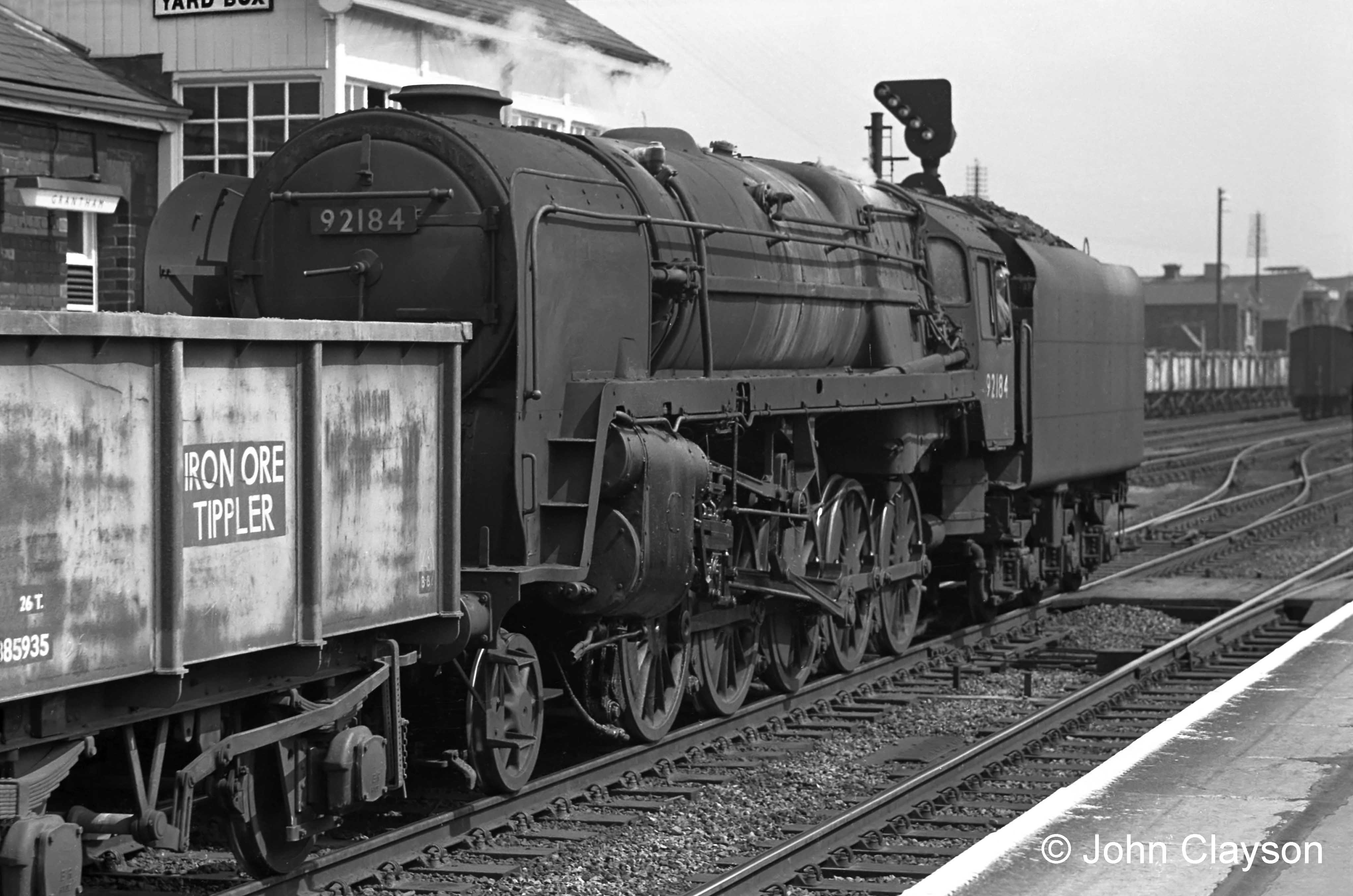 Here is a link to another photograph which shows the 'feather' illuminated.
Connections between all lines and the south end of the Western Platform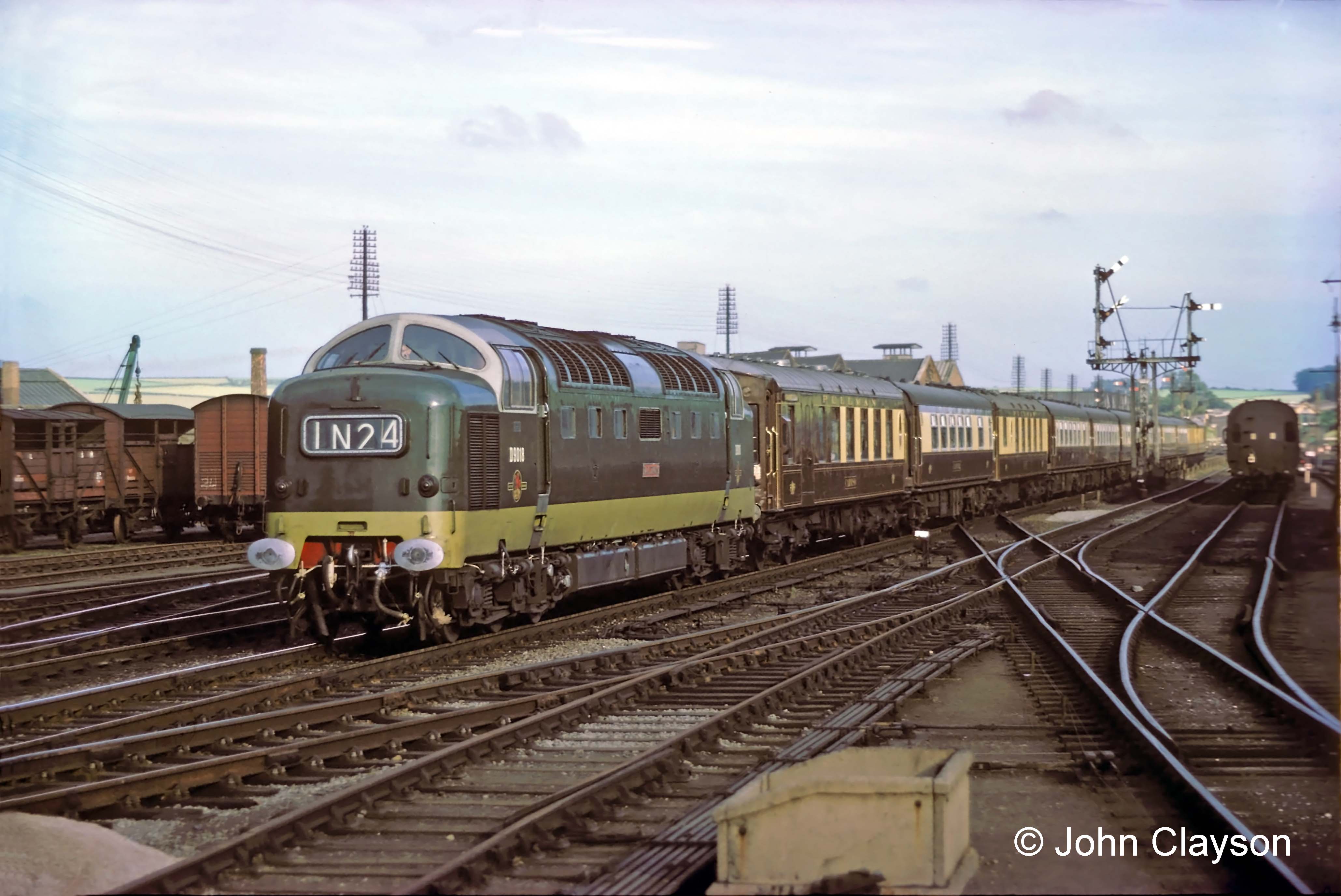 Locomotive Changes
Until the early 1960s Grantham was a regular locomotive exchange point on the East Coast Main Line. Changes on southbound trains were all managed from the Yard Box.  There was an engine spur which connected with the Up Goods line, where a locomotive awaiting the arrival of its train could wait without obstructing other traffic.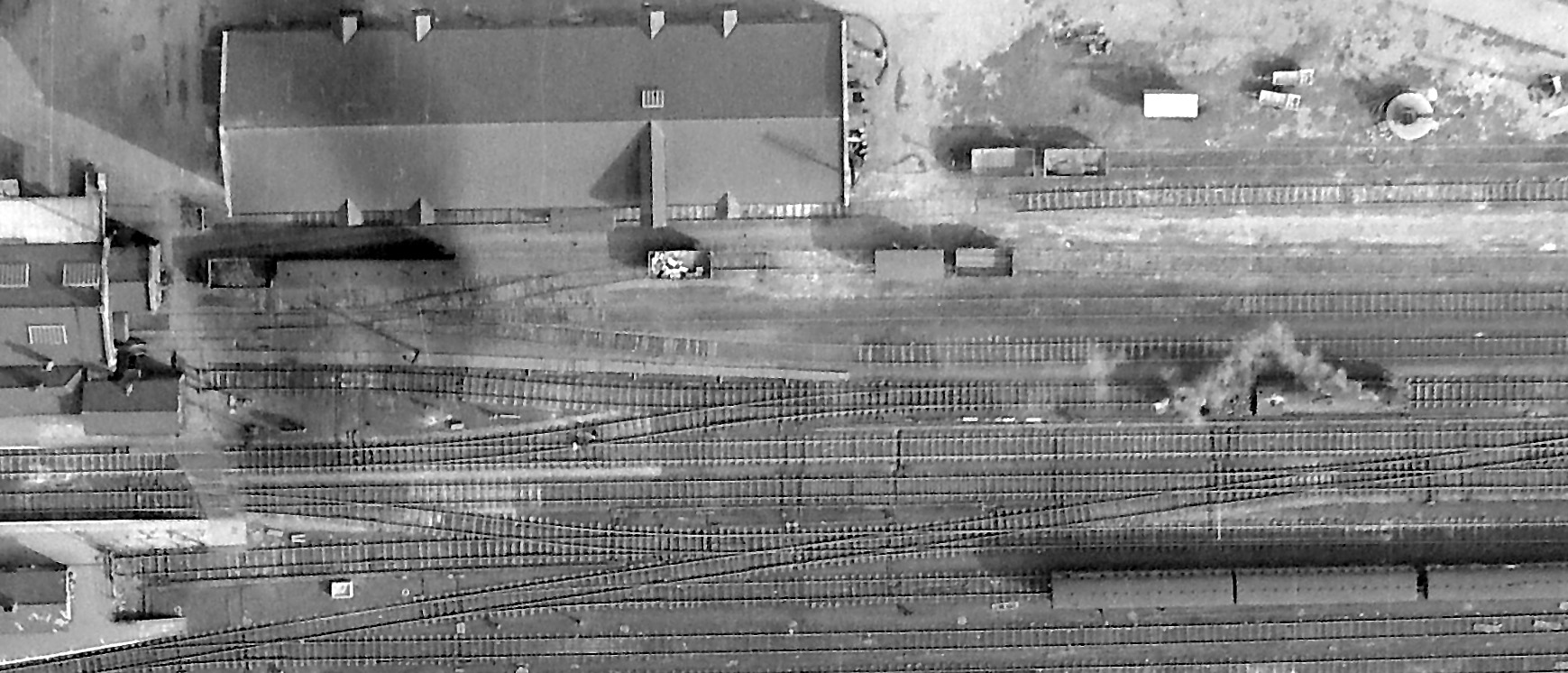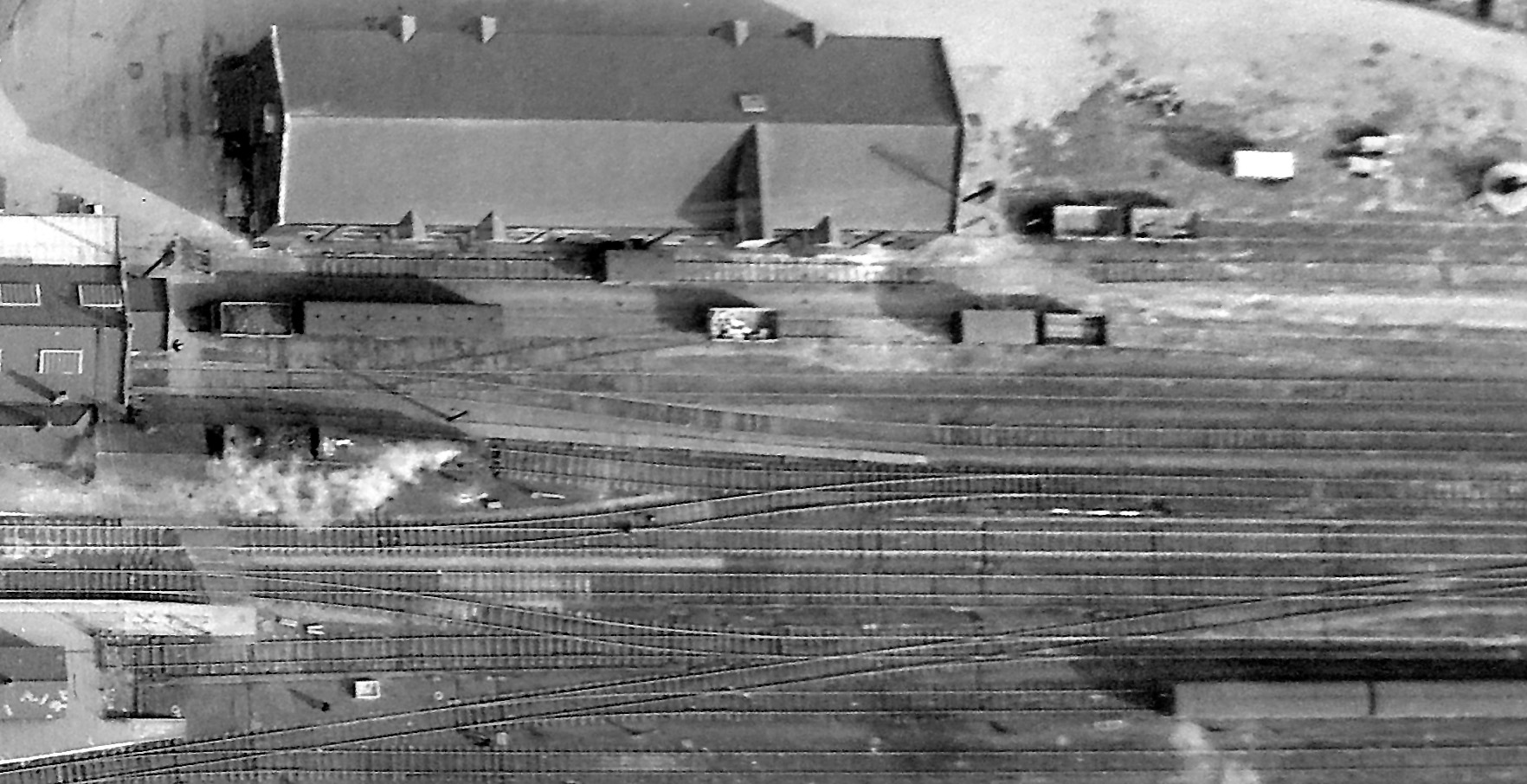 Here is a link to a photograph showing a locomotive change taking place in the early 1960s.  The A4 locomotive on the left has brought the train behind it in from the north and is drawing forward to make its way to the shed.  The A3 locomotive on the right will back down to take the train forward to King's Cross.
---
Track Diagram, 1967
Malcolm Rush visited Grantham Yard signal box on Wednesday 4th January 1967 to sketch the track diagram, take a photograph and make notes.  Malcolm's drawing, photograph and notes, along with links to an exterior photograph and other information, can be seen here.  This was part of a wider project involving visits to record similar details at 184 signal boxes.
---
Forward to An outline history of Grantham Yard signal box
Back to the Grantham Yard signal box index page
---
Copyright note:  the article above is published with the appropriate permissions.  For information about copyright of the content of Tracks through Grantham please read our Copyright page.
---