by Alan Pinchbeck
I wondered if any of your followers would have memories of the "Three-D" tickets seen below?
---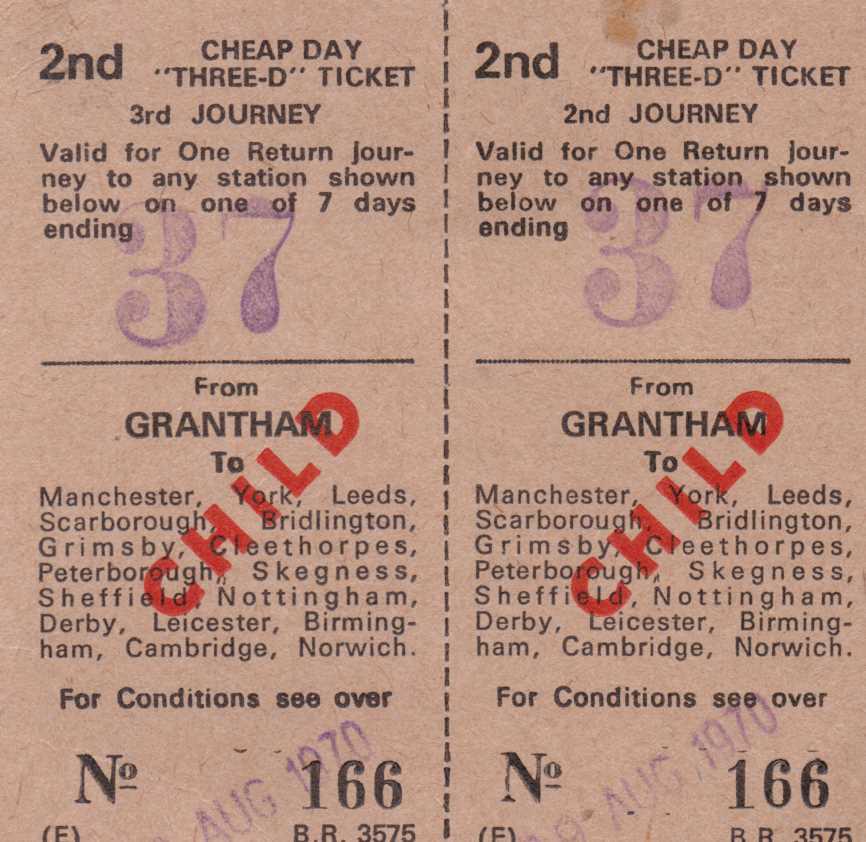 ---
In the late '60s and early '70s we used to buy them in the summer holidays for, I think, 11 shillings.  We used to go all over the country on three days of a week, usually taking the longest route there and the longest route back to get as many miles 'pulled by' as possible.
On one occasion we split our journey between Derby and Nottingham by getting off at Long Eaton.  Unfortunately the ticket collector wasn't happy about this and made us pay to get home.  My friend and I would have only been about 13 and we didn't have enough money.  Luckily we had an older boy with us (probably about 16, which seemed very old to us then) and he had a £1 note with him, so he paid to get us all back to Grantham.
---
Return to Passengers' Memories and Anecdotes
---
Copyright note:  the article above is published with the appropriate permissions.  For information about copyright of the content of Tracks through Grantham please read our Copyright page
---