The railway gave many people their first opportunity for a trip to London.  Below is the story of a one night city break 1850s style.  On the way home they weren't going to let the small matter of a broken coupling spoil the fun!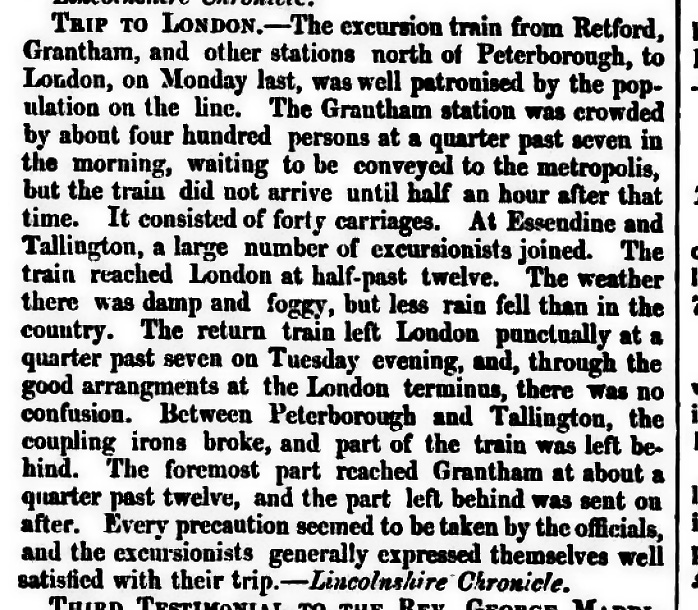 ---
Back to Events on the Railway at Grantham
---
Copyright note:  the article above is published with the appropriate permissions.  For information about copyright of the content of Tracks through Grantham please read our Copyright page.
---