Sam Whitaker joined the Great Northern Railway at Bradford, his home town, in 1918.  He progressed there from engine cleaner to driver and moved to Grantham in 1947 with his wife Minnie and their son Douglas, who also worked on the railway.  Sam (sometimes also known on the railway as Sid, neither being his real name!) retired in 1966.  His grandson, Richard, lent us the following newspaper cuttings and photographs about some events during Sam's career on the footplate.
First, from a national paper, the story of Sam driving the speed record holding locomotive No. 60022 Mallard to Doncaster on Wednesday 4th April 1951 with an Ian Allan Locospotters' Club excursion from King's Cross to Doncaster for a tour of the railway workshops.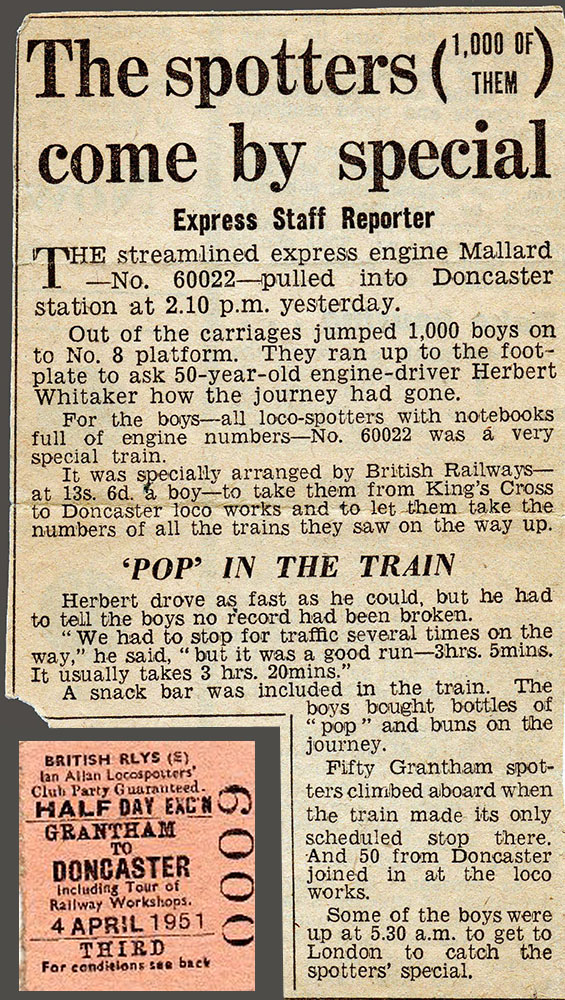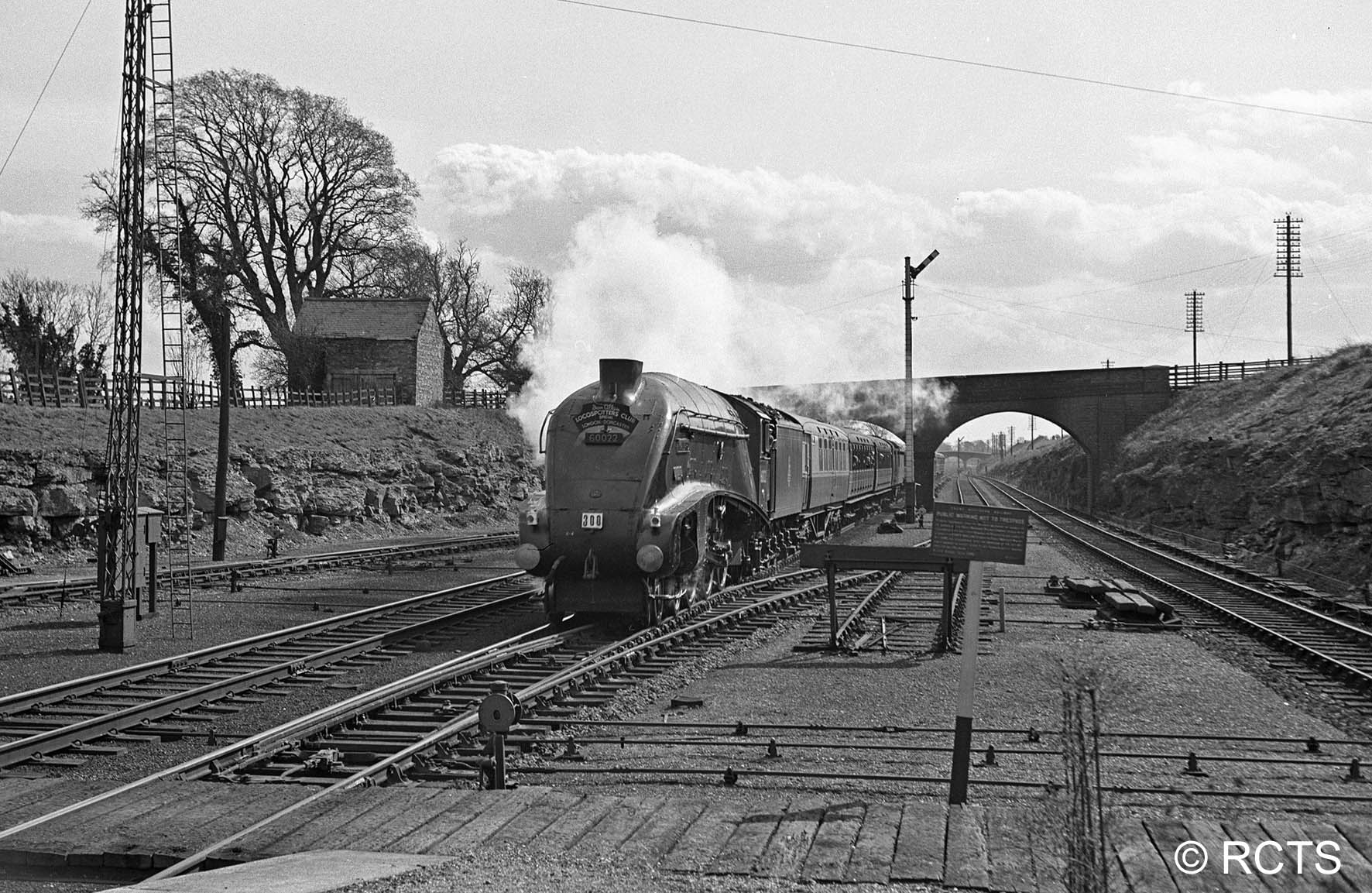 The day before Christmas Eve in 1958 a photographer from the local newspaper approached Sam when  he was on his way to work and asked if he could picture him walking past a shop front set out with its seasonal display.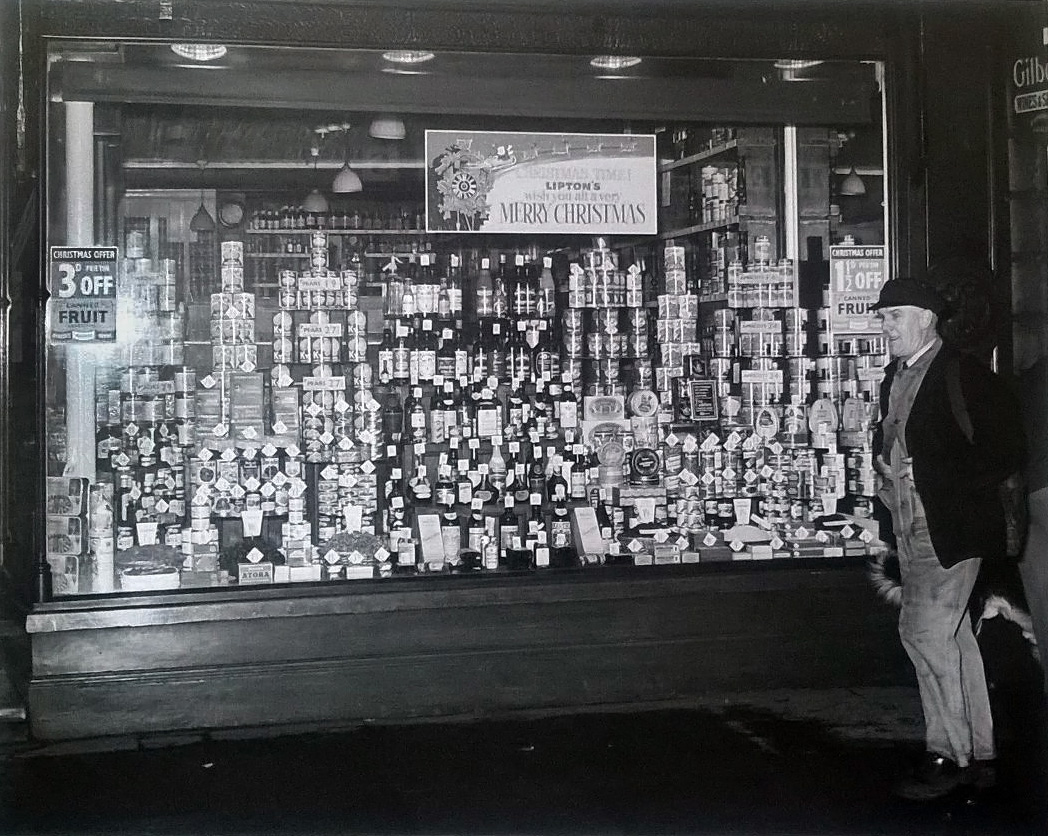 In December 1963 British Railways marked Sam's 45 years' service on the railway with the presentation of an engraved wristwatch.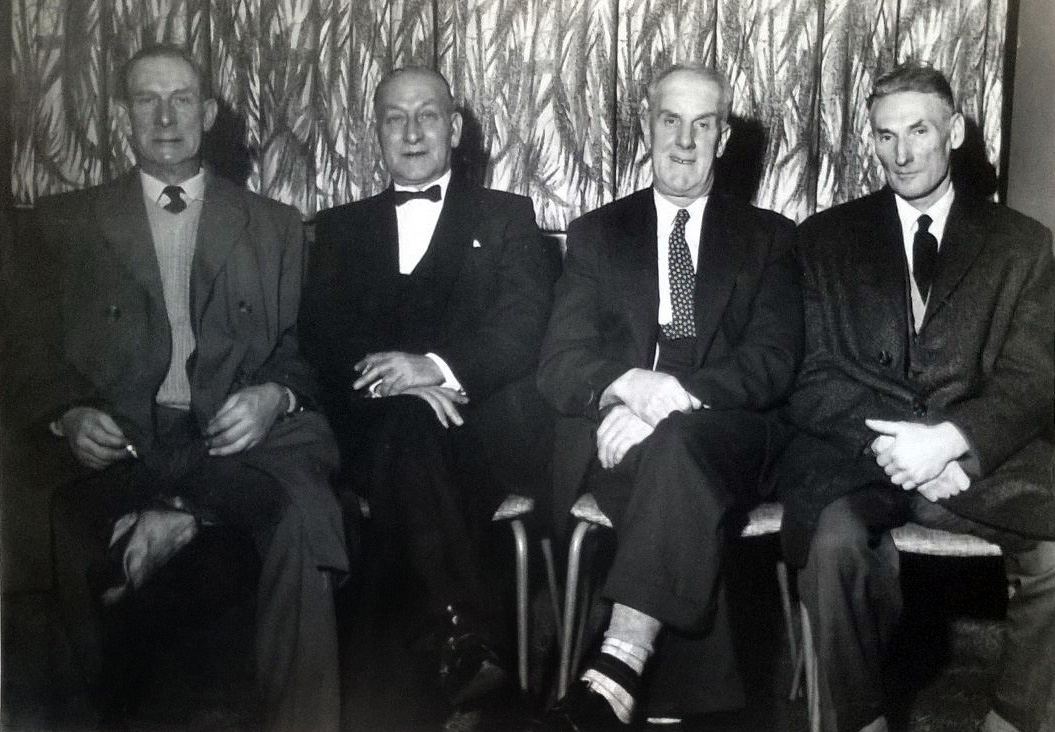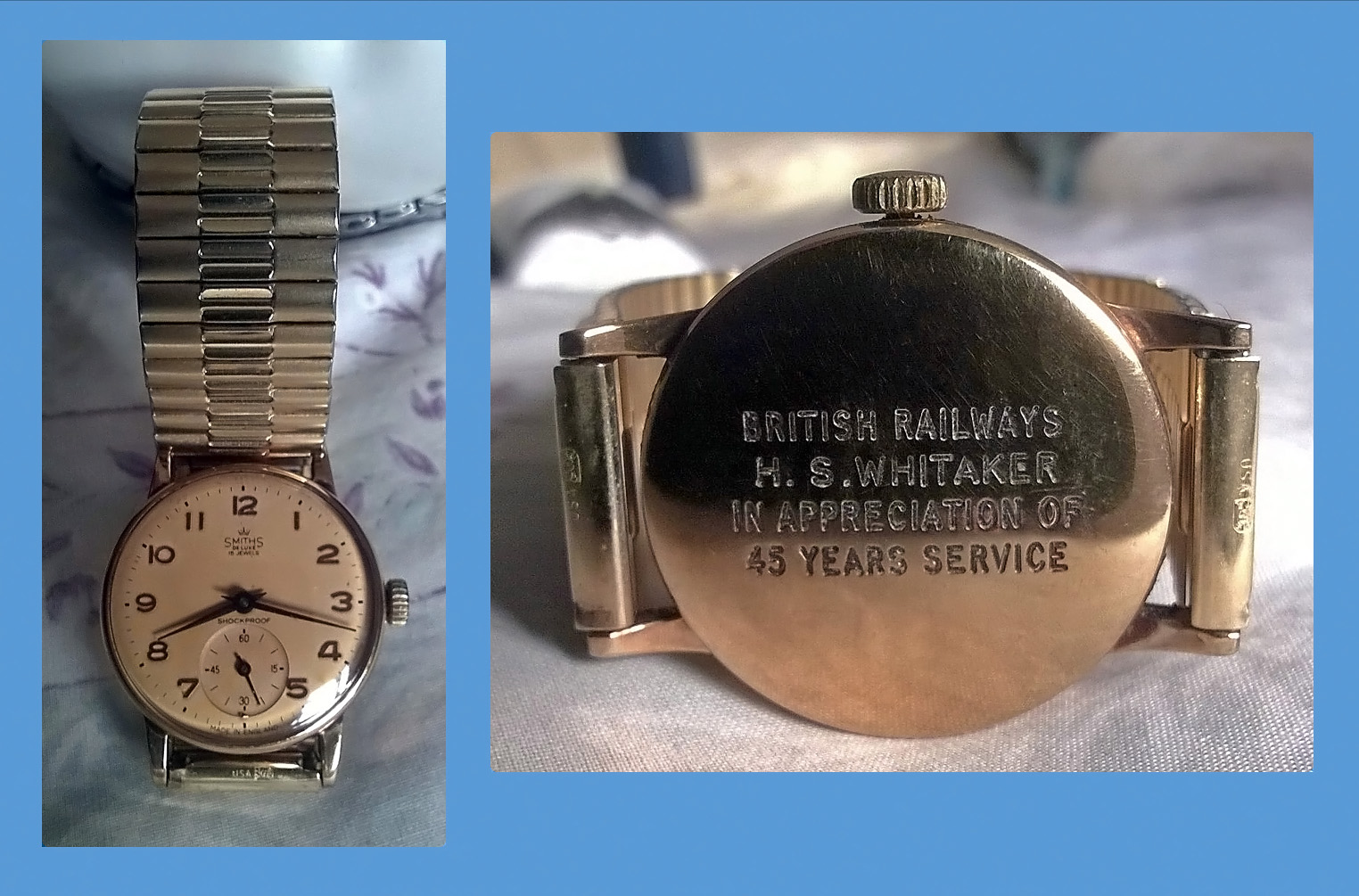 On 30th April 1966 Sam Whitaker retired and, as was usual in those days, a reporter from The Grantham Journal called at his home to ask about his career on the railway.  He recalled several events, including the return journey of the spotters from Doncaster and how some of them were responsible for damage to a train at Grantham.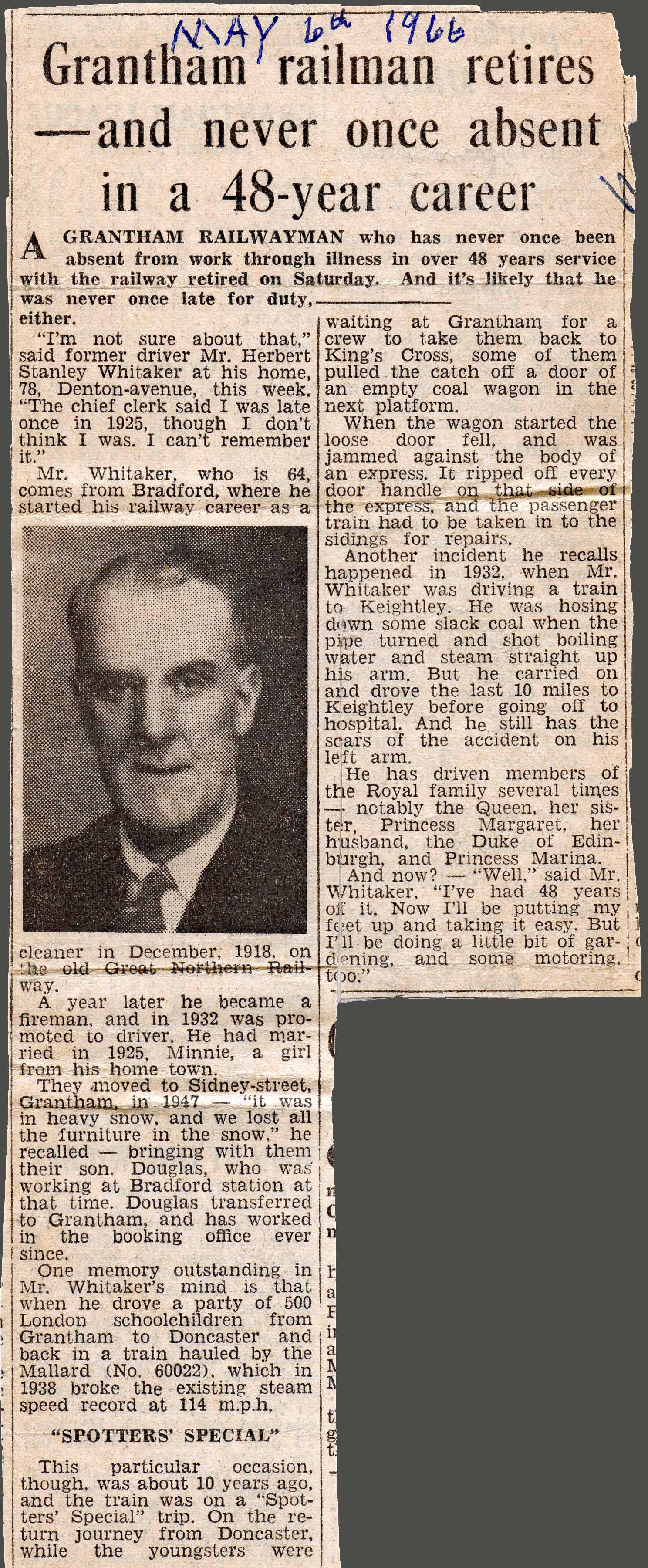 ---
Copyright note:  the article above is published with the appropriate permissions.  For information about copyright of the content of Tracks through Grantham please read our Copyright page.
---