by Mick Grummitt
Mick remembers that new diesel locomotives would arrive from Doncaster in the late 1950s hauling a set of coaches on loaded acceptance trials.
The trains that arrived at Grantham from Doncaster when I was there were diesel hauled with about eight or nine coaches on.  These would run Up Main to South Box, stop, set back and be crossed over on to the goods line or, if that was busy, they would go over into the carriage sidings.  Sometimes, if the main lines were busy, South Box would ask Yard Box to turn them inside up the Goods Line to South Box to await a path to get them across.
When it got over, the engine would run round the train, either by the goods line or the carriage sidings depending which line it was on.  After coupling up for the return it would be inspected by fitters and people travelling with it from the builders.  Nobody seemed bothered about looking at the coaches, so I guess they were just made up from any stock to hand to make a train for the journey.  I don't remember any trial trains just running coaches up to Grantham.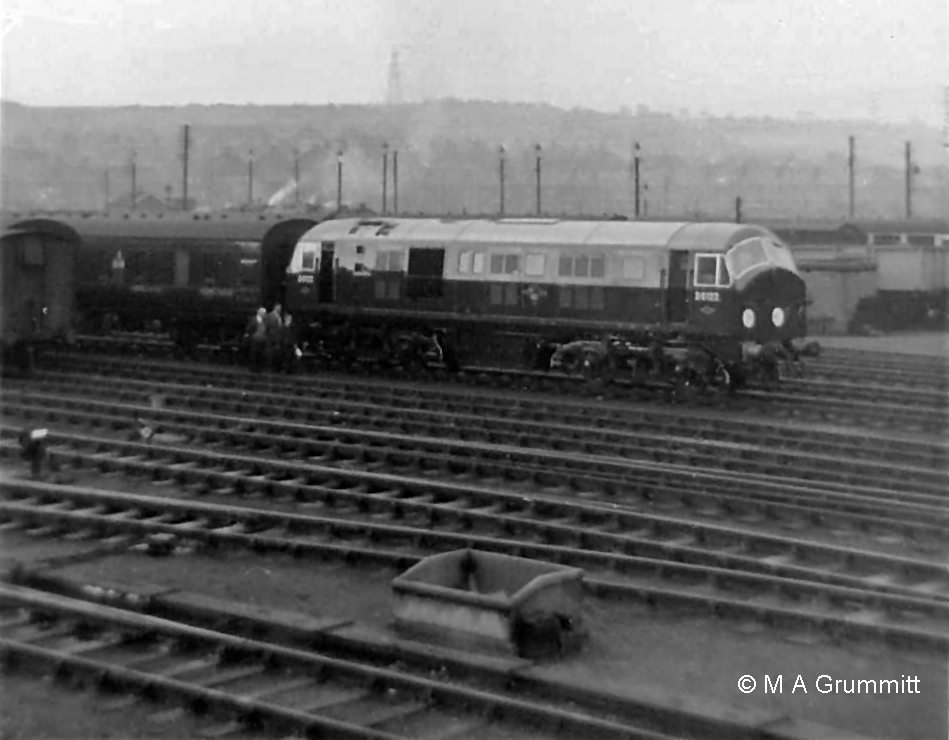 Some of the larger diesels would run Doncaster to Peterborough or to Finsbury Park and return, with about eleven to thirteen coaches on.

---
Copyright note:  the article above is published with the appropriate permissions.  For information about copyright of the content of Tracks through Grantham please read our Copyright page
---