Above: On Thursday 19th April 1962 class A1 No. 60141 Abbotsford of Copley Hill (Leeds) shed pulls away northbound past the vantage point of Grantham North signal box.
Photograph taken by Colin Walker
by John Clayson
Colin Walker was born in Leicester on 3rd November 1930.  After studying at the Bath Academy of Art he returned to his home city as Head of Art at Mundella Boys' School.  In the late 1960s his career took him to Bicester School in Oxfordshire.  He also lectured for Warwick University, training a new generation of art teachers, before retiring to North Wales.
Colin was a master of the medium of black and white photography, combining dramatic viewpoints with a keenly observed sense of the interplay of light and shade, shape and composition to create emotive views of the steam railway.  Above all, his photographs exemplify the art of creating 'mood' in a monochrome image.
Many of Colin Walker's photographs have been published in the railway press and on the sleeves of 'Argo Transacord' steam recordings made by Peter Handford.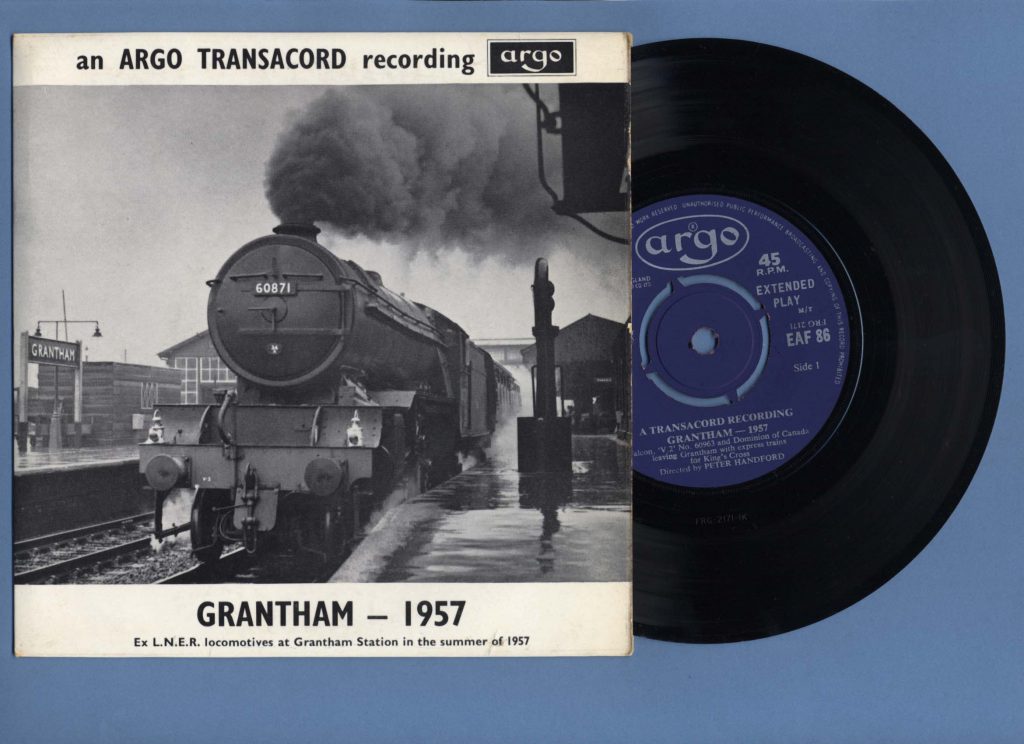 One of his most evocative works is Main Line Lament, a moving tribute in pictures and words to the men and traditions of the Great Central main line between Sheffield and London.  It was published following the route's run-down and closure in the 1950s and 1960s; the author remarks, in his poignant introduction, 'This has been a sad book to prepare.'  Colin was Vice President of the Great Central Railway Society.  Several of the A3 locomotives he photographed on trains such as The Master Cutler were transferred to Grantham when express services were withdrawn from the GC section.  
Colin Walker's work has featured in two public exhibitions.  The first was Tribute to Steam, featuring 145 prints, which opened at Leicester's civic Museum & Art Gallery at New Walk in 1967.  Later in the year the exhibition toured to Grantham, where it could be seen at the Public Library and Museum between 4th and 30th December.
From 16th February to 14th April 2006 there was a second exhibition of his pictures, Steam Twilight, at Locomotion, the National Railway Museum's base at Shildon in Co. Durham.  Shildon was a most appropriate venue because Colin had been there in August 1975 to witness the celebration of the 150th anniversary of the Stockton & Darlington Railway.  His photographic record of that event was published as Happy Return: The Rail 150 Steam Cavalcade.  The aim of Steam Twilight was, fittingly, 'to remember Colin Walker's legacy and his contribution to the history of the railways, which lives on through his emotive and stunning work.'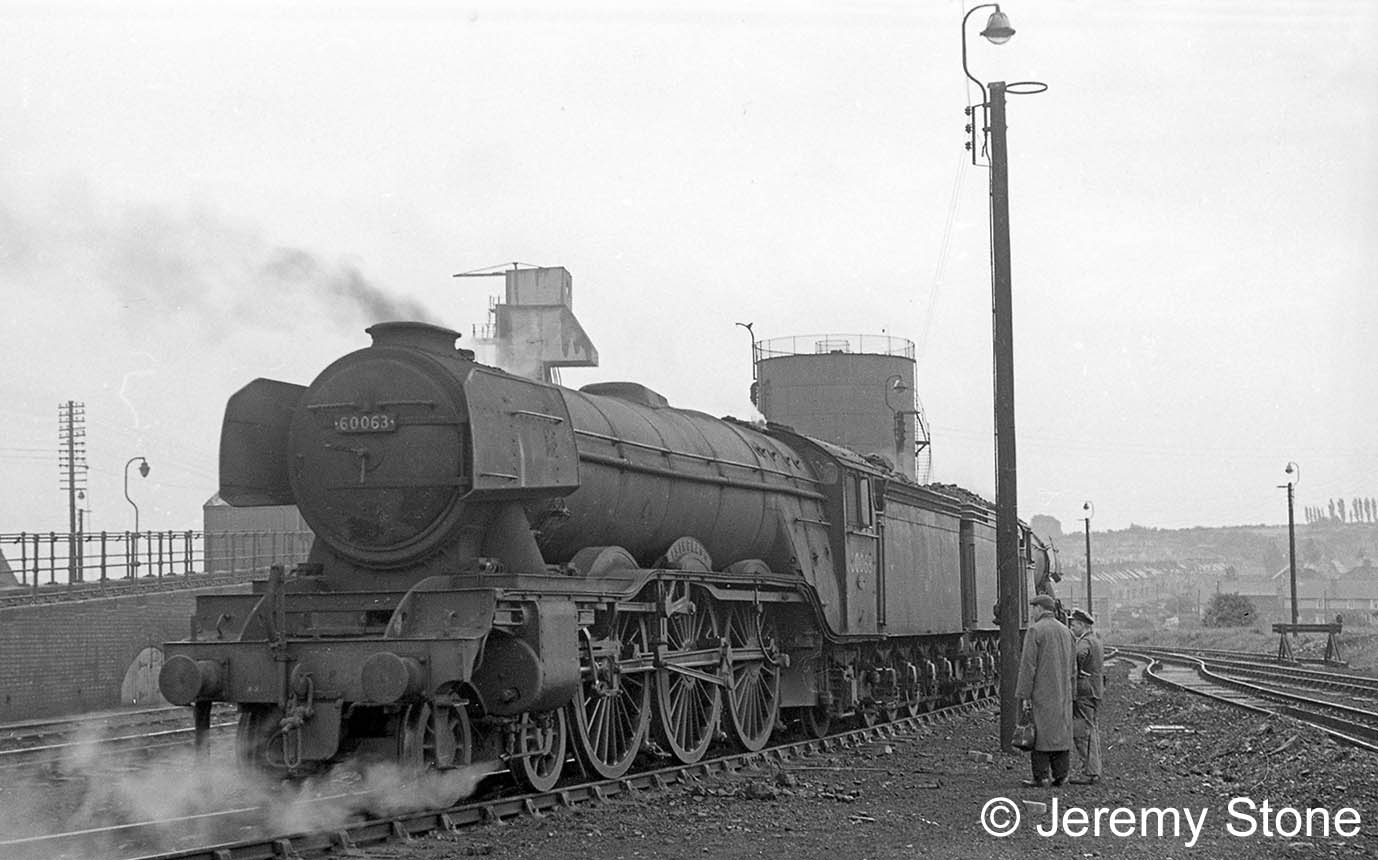 ---
Photographs taken by Colin Walker in the Grantham area can be enjoyed in the following publications:
Books:
Trails of Steam Volume 6 – Trails through Grantham
Oxford Publishing Co., 1979  [ISBN 0 86093 038 6]
Eastern Region Steam Twilight - Part One: South of Grantham (especially plates 147-204)
Pendyke Publications, 1990 [ISBN 0 904318 13 3]
Eastern Region Steam Twilight - Part Two: North of Grantham (especially plates 1-53)
Pendyke Publications, 1991 [ISBN 0 904318 14 1]
Magazine articles and features:
Steam World No. 220 (Oct. 2005), pages 46-50: The Colin Walker Years - photo feature (Western Region)
Steam World No. 221 (Nov. 2005), pages 20-25: The Colin Walker Years - photo feature (London Midland Region)
Steam World No. 222 (Dec. 2005), pages 20-25: The Colin Walker Years - photo feature (Eastern Region)
Steam World No. 227 (May 2006) 'Platform': Thanks for the Memories - tributes to Colin Walker from his son, Martin, and John Massey.
Steam World No. 263 (May 2009), pages 18-23 (?): The Colin Walker Years - photo feature (Eastern Region)
---
Copyright note:  the article above is published with the appropriate permissions.  For information about copyright of the content of Tracks through Grantham please read our Copyright page
---