There were celebrations at Grantham in October 1998 when Railtrack announced the results of its national competition, open to all 2,500 stations on the network.
Grantham had been voted the UK's  'Most Passenger Friendly Medium Station', and the team crowned that achievement by carrying off the award for the overall winner, 'Station of the Year'.
John Starbuck , who was a Station Supervisor at Grantham between 1984 and 2000, sent us the following photograph.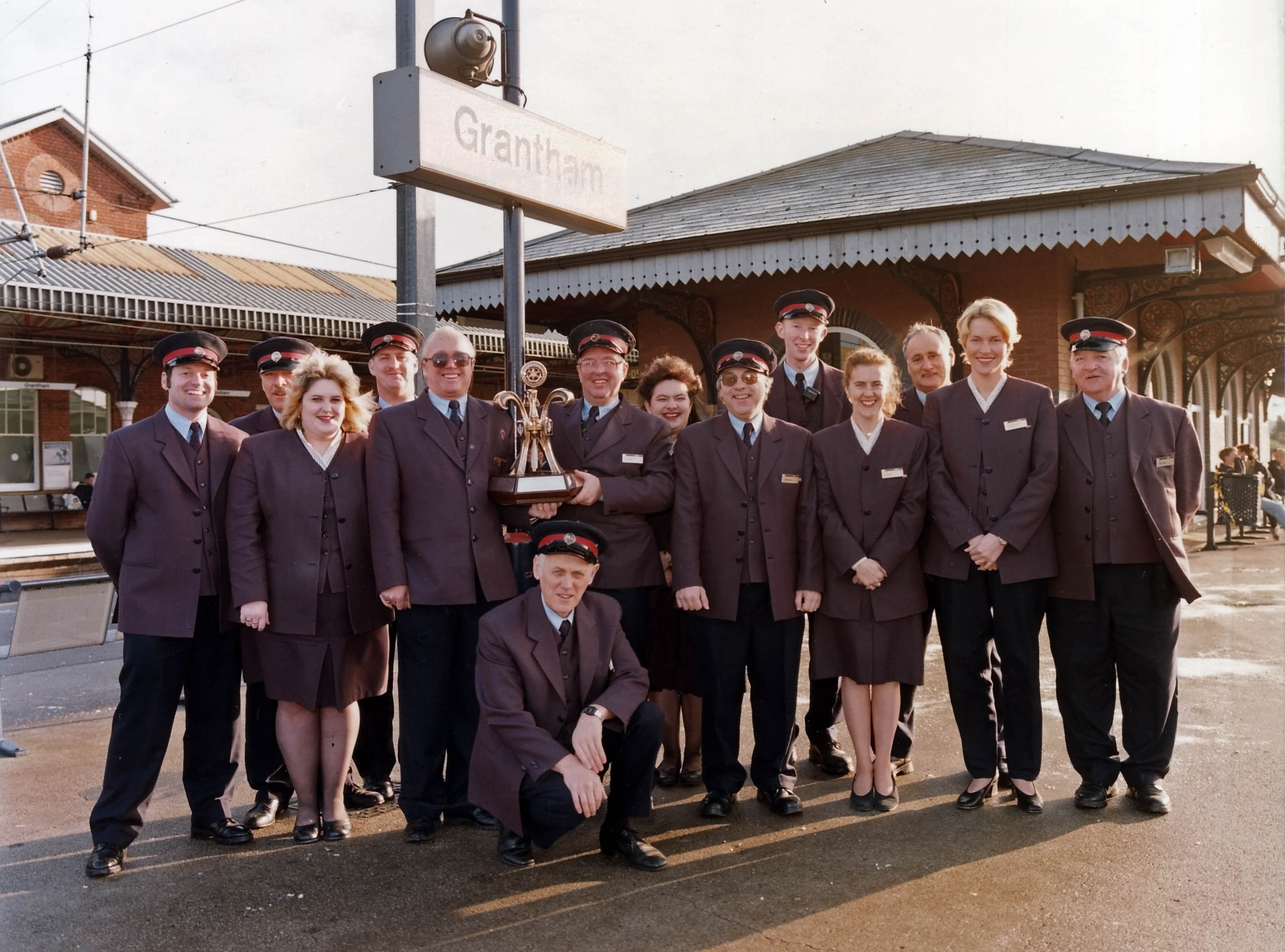 Here is a link to a report about the results of the competition in The Independent newspaper of 14th October 1998.
---
Back to Events on the Railway at Grantham
---
Copyright note:  the article above is published with the appropriate permissions.  For information about copyright of the content of Tracks through Grantham please read our Copyright page.
---