Above: Fireman Billy Bell (left) and his driver Bob Morris sign off at Grantham Loco after bringing The Flying Scotsman from King's Cross.  This photograph appeared on the front page of The Grantham Journal on 15th October 1948.
Photograph lent by Joe Bell.
by Alan Bell
In those days at Grantham shed, along with Top Shed at London King's Cross, the Top Link crews were paired with their own locos, and I can remember them having a small brass plate with their names on which they fixed on the cab side.  I've never seen one of these in all the thousands of photos I've studied over the years, but in the day I saw one in the flesh.
I remember going round the 'angle (Grantham shed's locomotive turning triangle) with them on 60148 Aboyeur, which was probably their engine.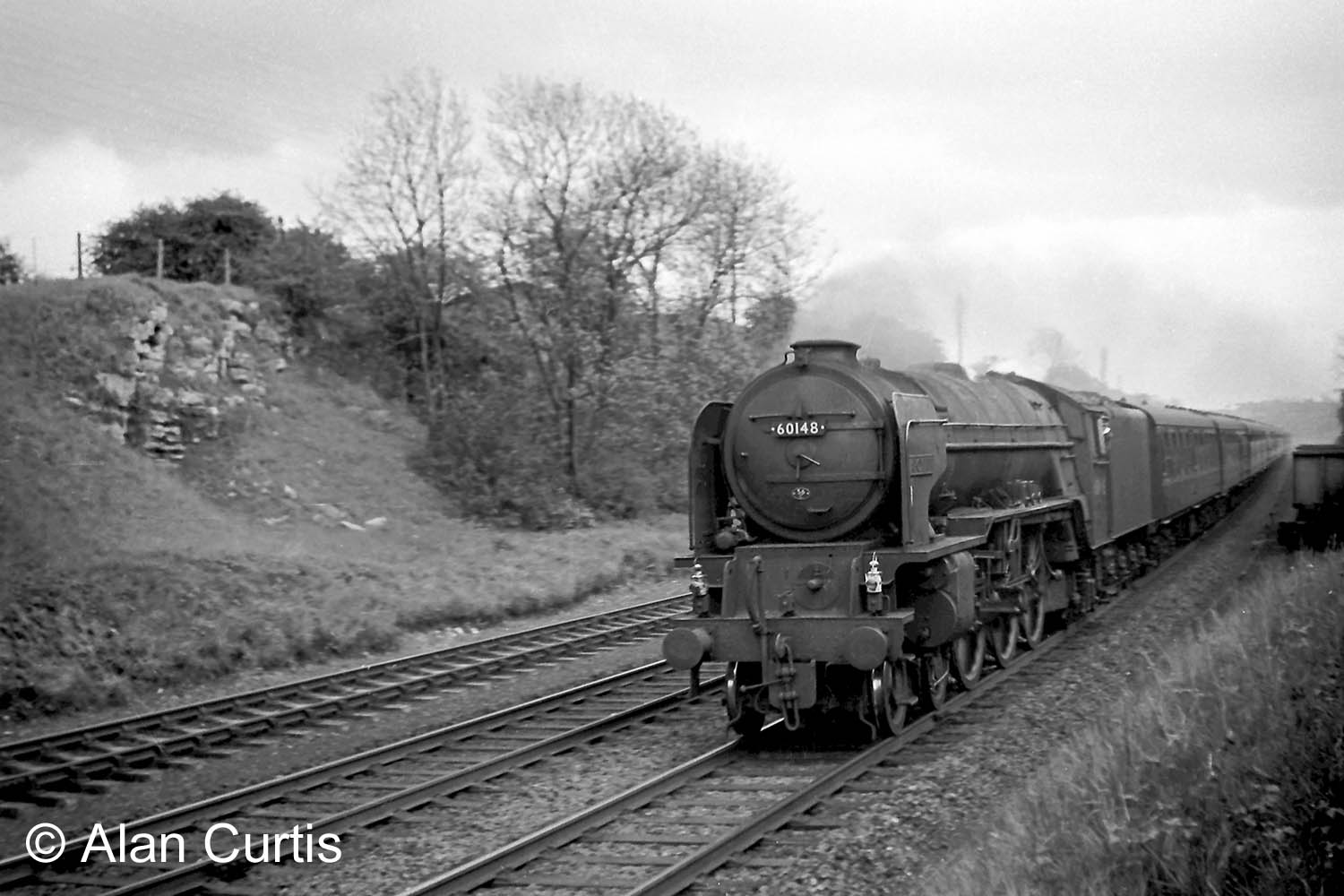 I also have a photo somewhere of Dad and his fireman with 60114 W.P. Allen on a running in turn with a pick up freight.
The normal practice with the Royal Train, on its way down from Balmoral to London (that's 'Up' to us on the railway), was to come off the main line at Barkston and stick it up a redundant stretch of the Lincoln line overnight.  Next morning, a Grantham crew would go out and take it to King's Cross.  It suited the system to have a crew that lived near to each other.
The second time Dad had the Royal Train, a blue and yellow Class 47 diesel, we lived on the Flat Tops, so it followed to pair up Dad with Hodge Collingwood - though that's another story.  Ted Hailstone was the King's X inspector in charge and Hodge nearly gave him a heart attack, but you need to get the story from Hodge himself!
If you look at the aerial photo of the allotments before the 'angle was built you can see the large turntable by the wall at the north end of the allotments.  Our allotment was three or four up from the wall and that's all that survived after the 'angle was put in.  You can imagine what a place the bottom of that allotment was to a kid mad on locos.  First a turntable and then the 'angle.  Heaven.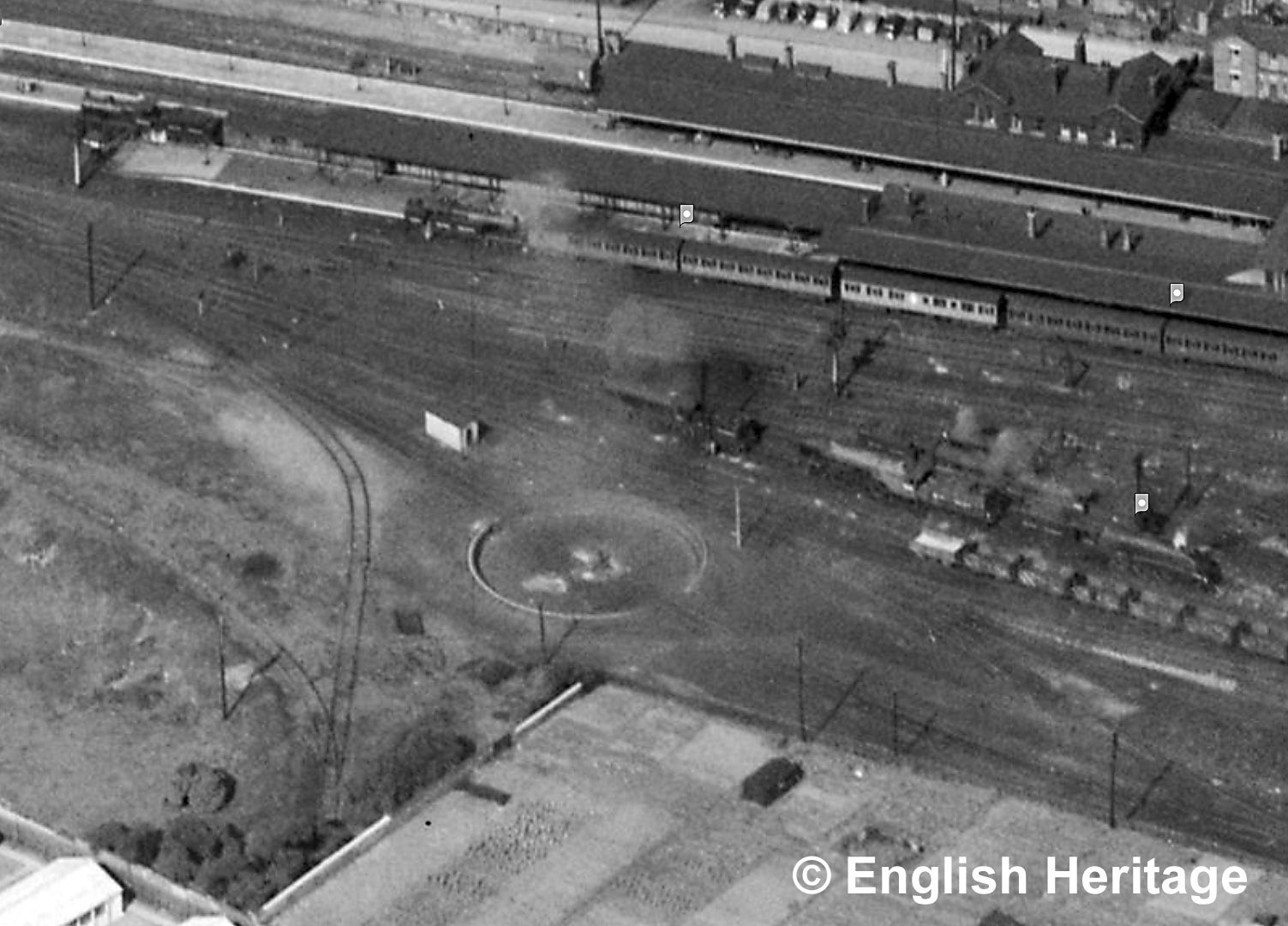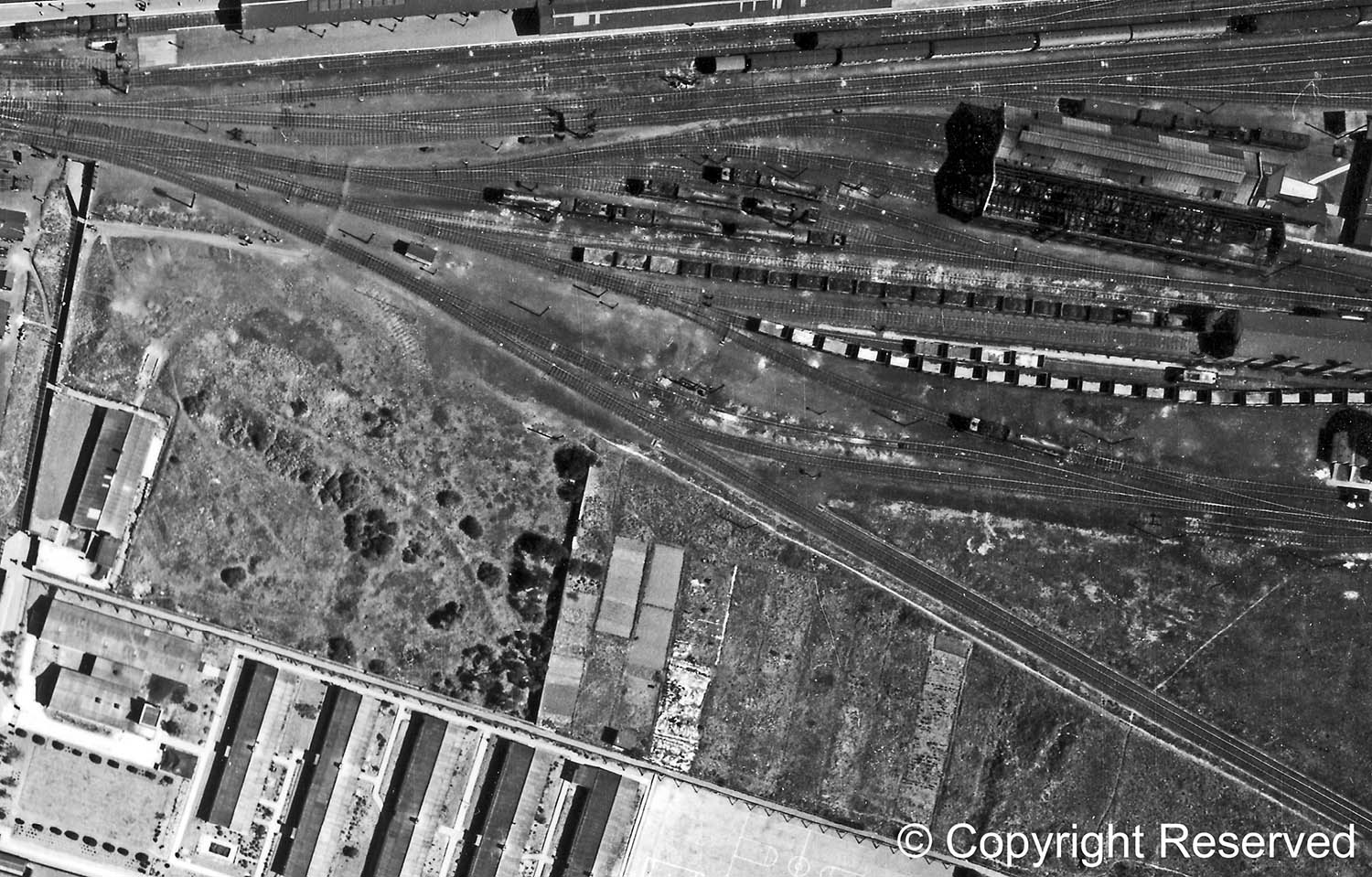 I suppose being, as they say, "of an age", I'm lucky enough to have been around when we had all the King's Cross A4s while Top Shed was being rebuilt after the war.  Sadly they were black and filthy, with only 'NE' on the tenders, but what memories.
---
Copyright note:  the article above is published with the appropriate permissions.  For information about copyright of the content of Tracks through Grantham please read our Copyright page.
---