Those were the words of Emma Barnett of Great Gonerby, who had the shock of her life at Grantham station when a railway carriage hit the end wall of the down side refreshment room where Emma was working.  It happened on Tuesday 8th June 1954 - only a month after Roger Bannister first ran a mile in less than 4 minutes.
Here's the story from the front page of the following Friday's Grantham Journal.  The print is small, so try setting your browser to 300% enlargement.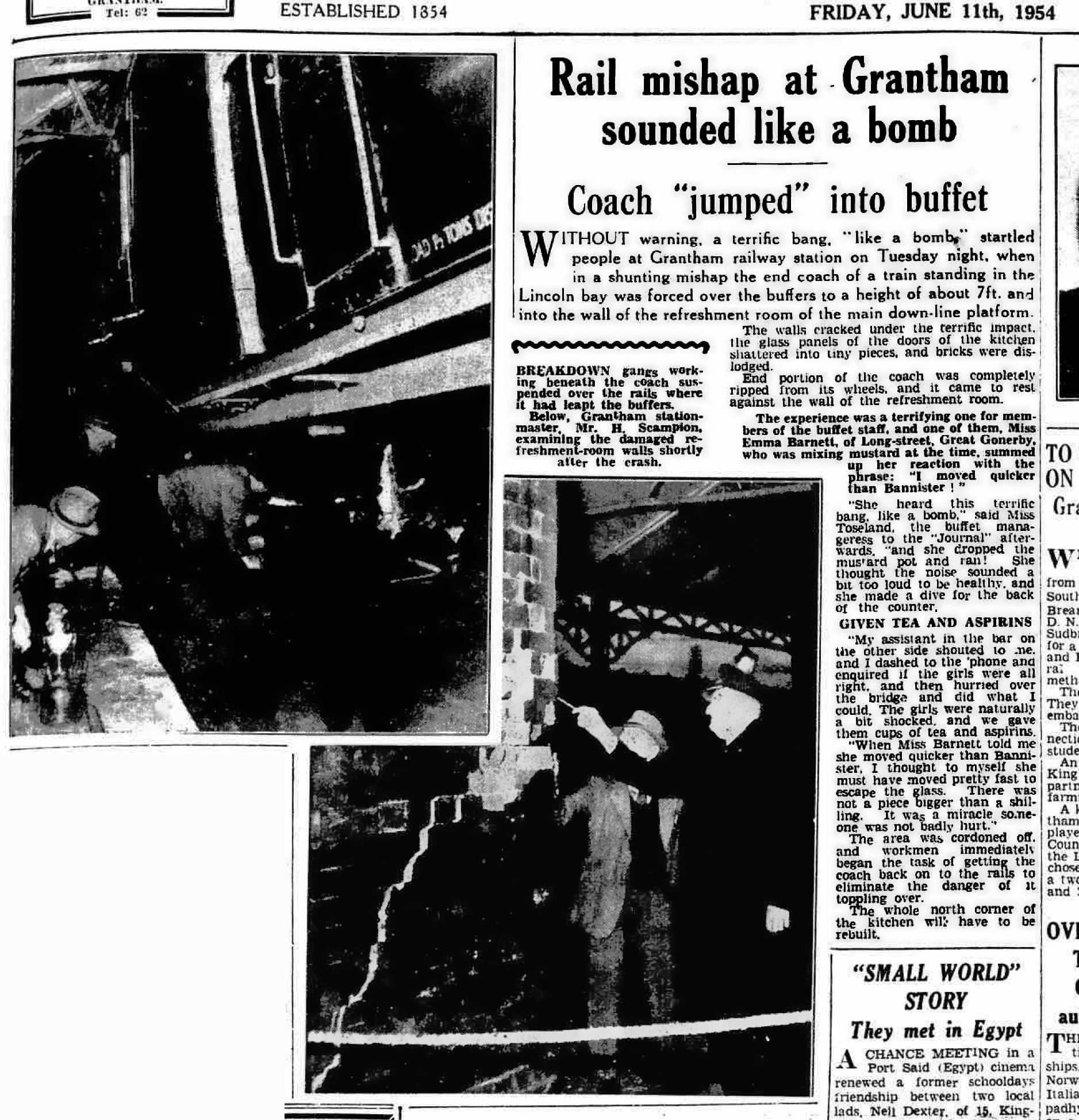 There are two photographs of a breakdown crew dealing with this incident on the Grantham Matters website here.
If you know more about what happened please let us know by replying below.
---
Back to Incidents on the Railway at Grantham
---
Copyright note:  the article above is published with the appropriate permissions.  For information about copyright of the content of Tracks through Grantham please read our Copyright page.
---