The title 'Station Master' was abolished with changes in railway management introduced in 1967.  Station Managers and Area Managers took their place.  Station Inspectors, the next tier of management who directly supervised the staff and the day-to-day operation of the station, became Station Supervisors.
In the 1980s and 1990s there were three Station Supervisors at Grantham, based in a room near the south end of platform 1, next to the Train Crew Depot.  They were John Starbuck, seen in the photograph below, Bernard (Bob) Nickerson who had been a driver at Grantham Loco in steam days, and Derek Ward who came from Bingham.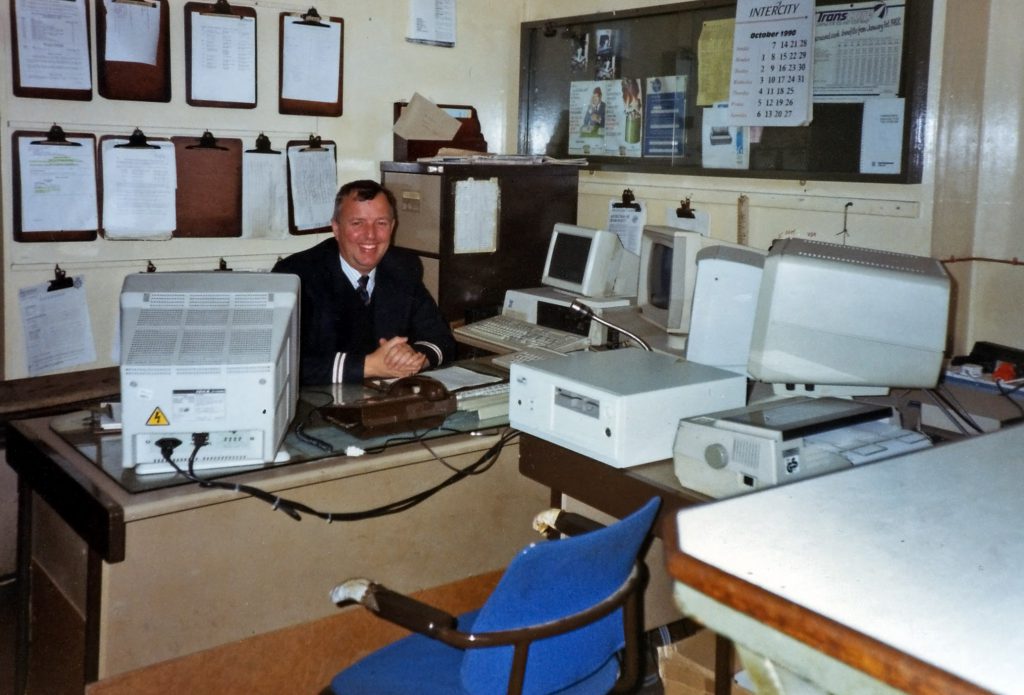 Here is a link to a story about how John and his team dealt with a typical summer Saturday crowd bound for the seaside.
---
Copyright note:  the article above is published with the appropriate permissions.  For information about copyright of the content of Tracks through Grantham please read our Copyright page.
---