by John Clayson
My father and I visited Grantham North signal box on Thursday 22nd August 1963 in the company of one of the Station Inspectors, Phil Craft. The time was 2:30pm, according to the signal box clock in one of the photographs.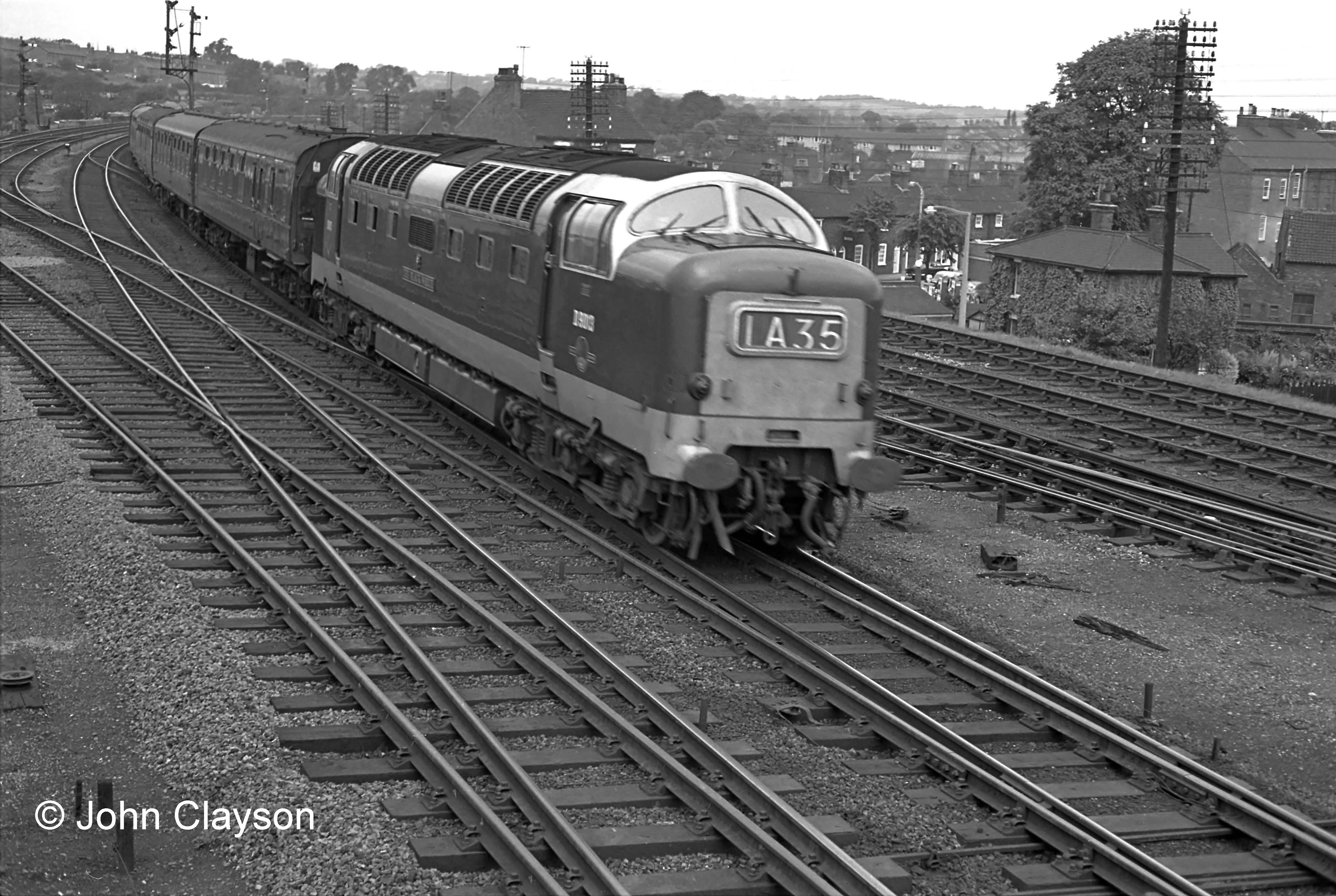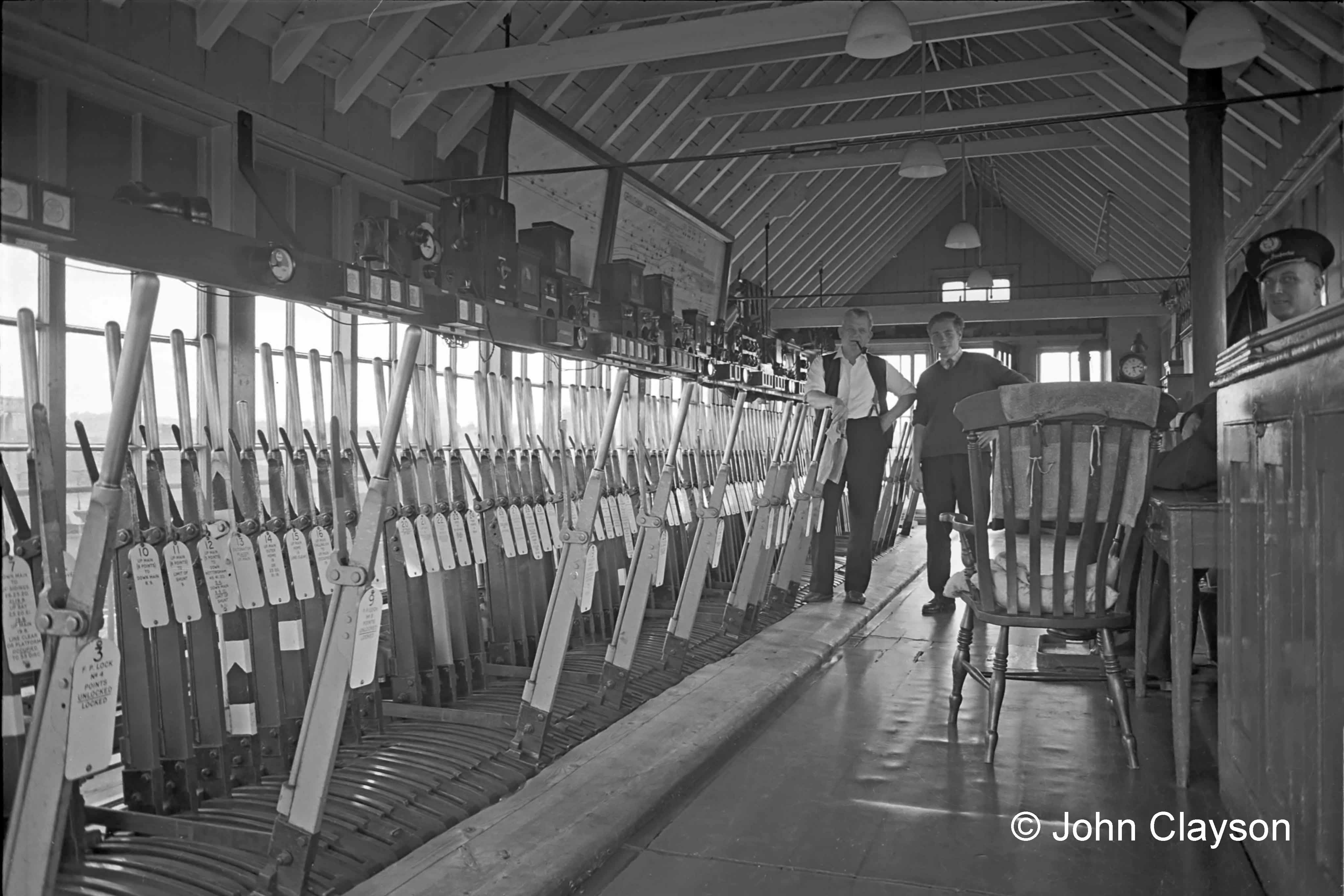 Signalman Eldridge's son, David, wrote the following in the Comments Book for the Off the Rails exhibition held at Grantham Museum in 2008, where this photograph was shown:
I worked on the railway at Grantham from the age of 16 to 18 as a Telegraph Lad in North Box, South Box and Yard Box. It was nice to see a photograph of my Dad, who worked all his life as a signalman and especially at Grantham North Box where the photograph was taken.
I also met Albert Eldridge's stepson at Grantham Museum in October 2008. He used to take Albert his lunch in the signal box, and he showed me some photographs he'd taken in and around Grantham North signal box.  He told me that Albert was a relief signalman, and that he could work all the signal boxes between Grantham and Peterborough. Living in Grantham, he would sometimes rely on getting lifts from passenger or freight trains, or else travel by bike.
From the 1911 census we learn that Albert James Eldridge was born in Saltby in Leicestershire, between Grantham and Melton Mowbray, on 15th January 1906. In 1911 his family was at Waterloo Farm, Fulbeck Lowfields, between Grantham and Lincoln, where his father was a farm foreman.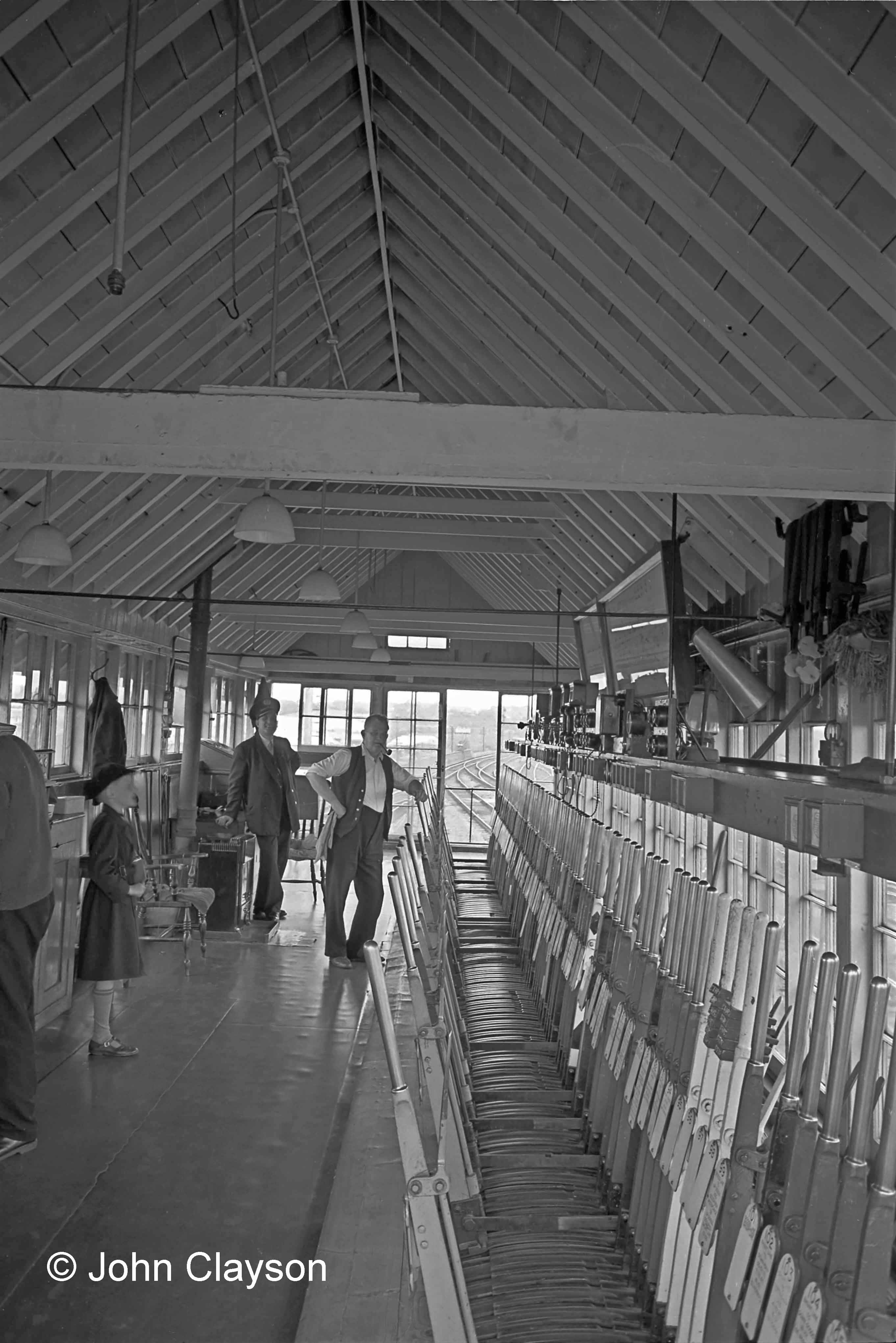 Forward to Grantham North signal box - more photographs
Back to the Grantham North signal box index page
---
Copyright note:  the article above is published with the appropriate permissions.  For information about copyright of the content of Tracks through Grantham please read our Copyright page.
---