photographs by Humphrey Platts
In 1953 Doncaster Locomotive Works, 'The Plant', celebrated its centenary.  To mark the occasion two special excursions took place using the preserved Great Northern Railway 'Atlantic' locomotives which were, at the time, normally displayed at the 'old' York Railway Museum.  Both engines were designed and built at Doncaster and had been routinely overhauled there while in service.
The first train ran on Sunday 20th September, when the pair brought The Plant Centenarian north from London King's Cross to Doncaster, with a stop at Peterborough.
On the following Sunday The Plant Centenarian ran again, this time between Leeds and King's Cross.  It was hauled by the historic 'Atlantics' in the Up direction stopping at Doncaster, Lincoln, Grantham and Peterborough.
On both trips the return leg had the pioneer Class A4 locomotive, No. 60014 Silver Link, in charge.
Humphrey Platts joined an admiring crowd at Grantham station on a bright September Sunday to watch the 'old timers' pause for a few minutes before continuing south.
---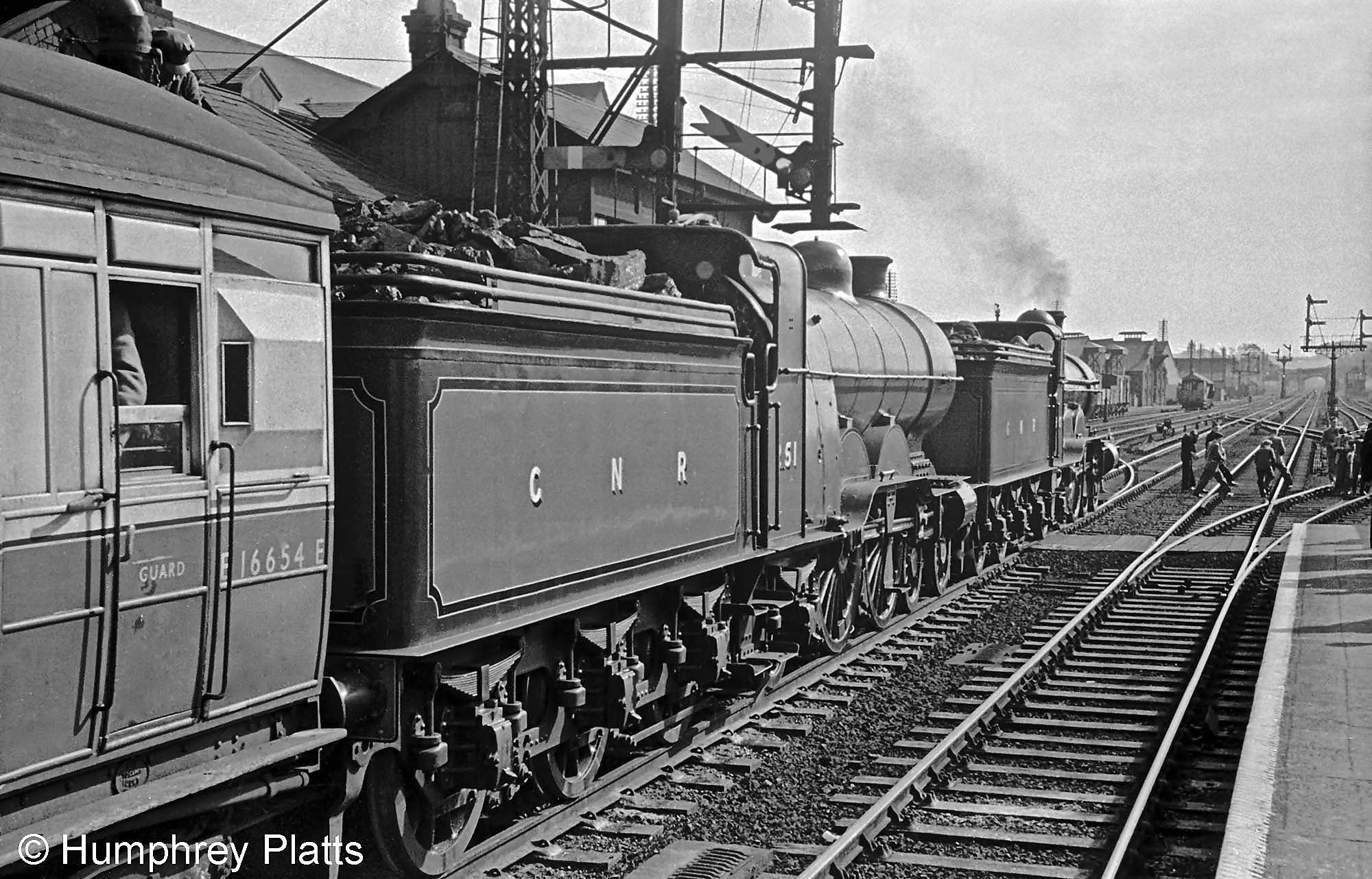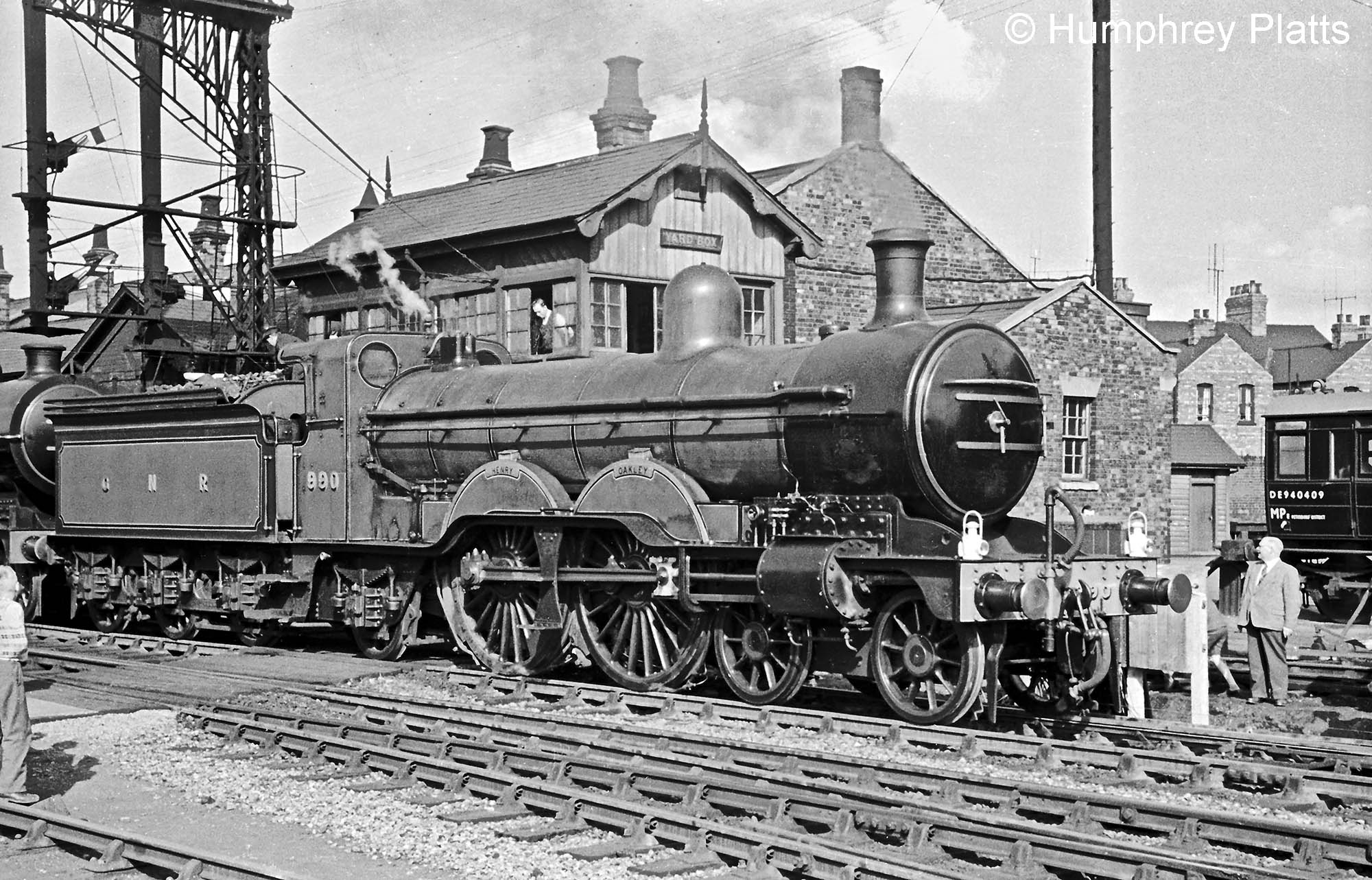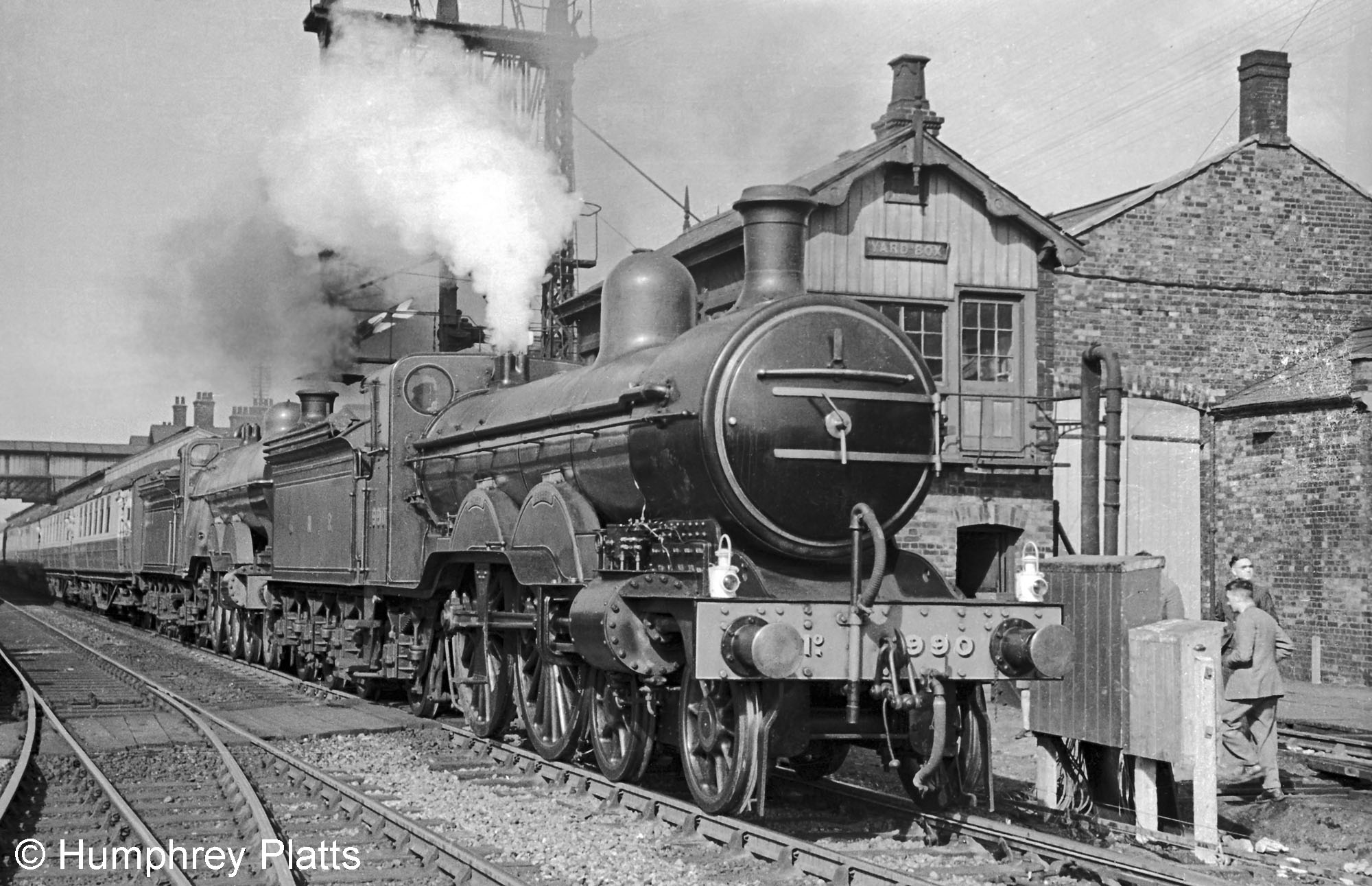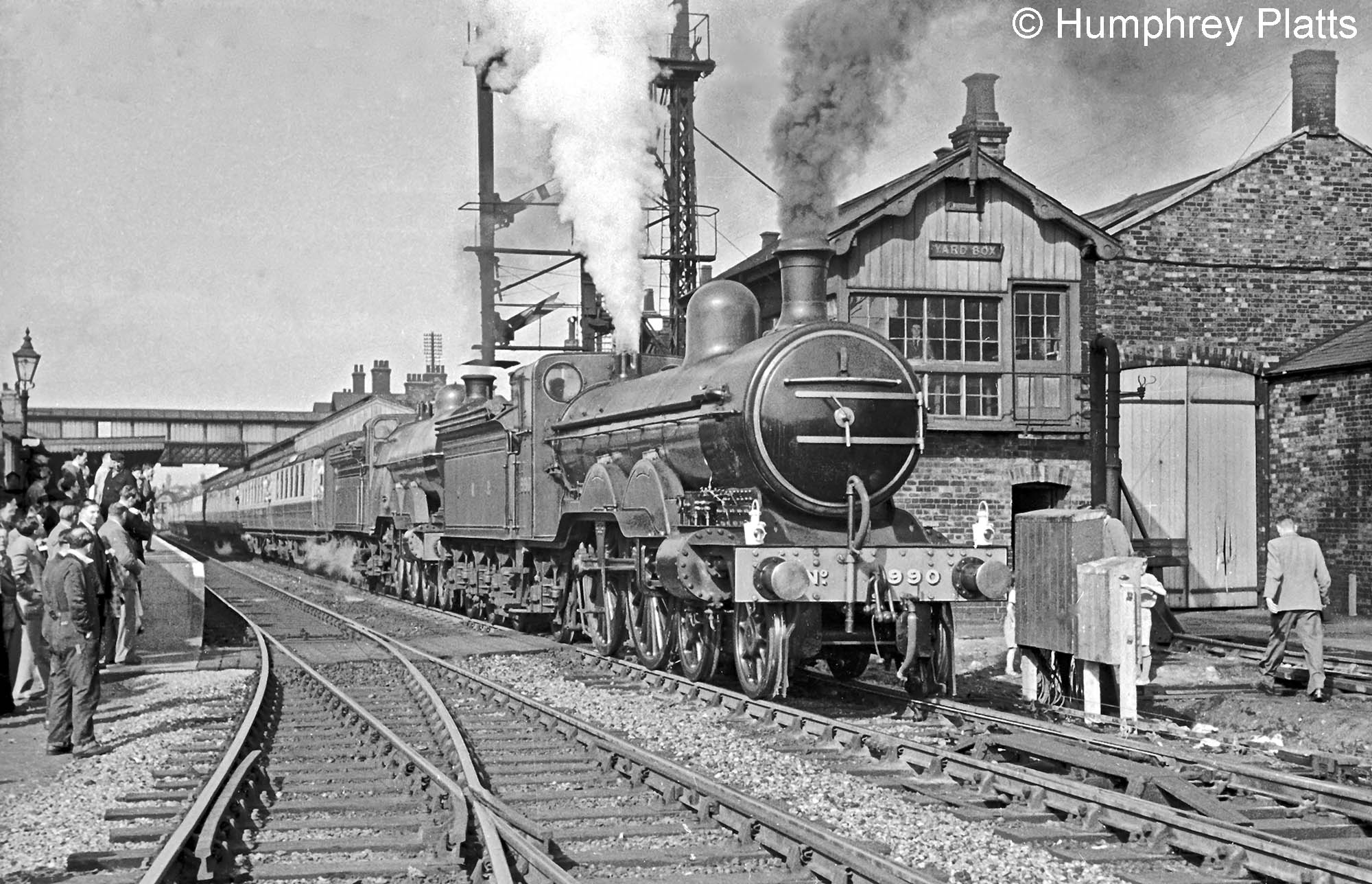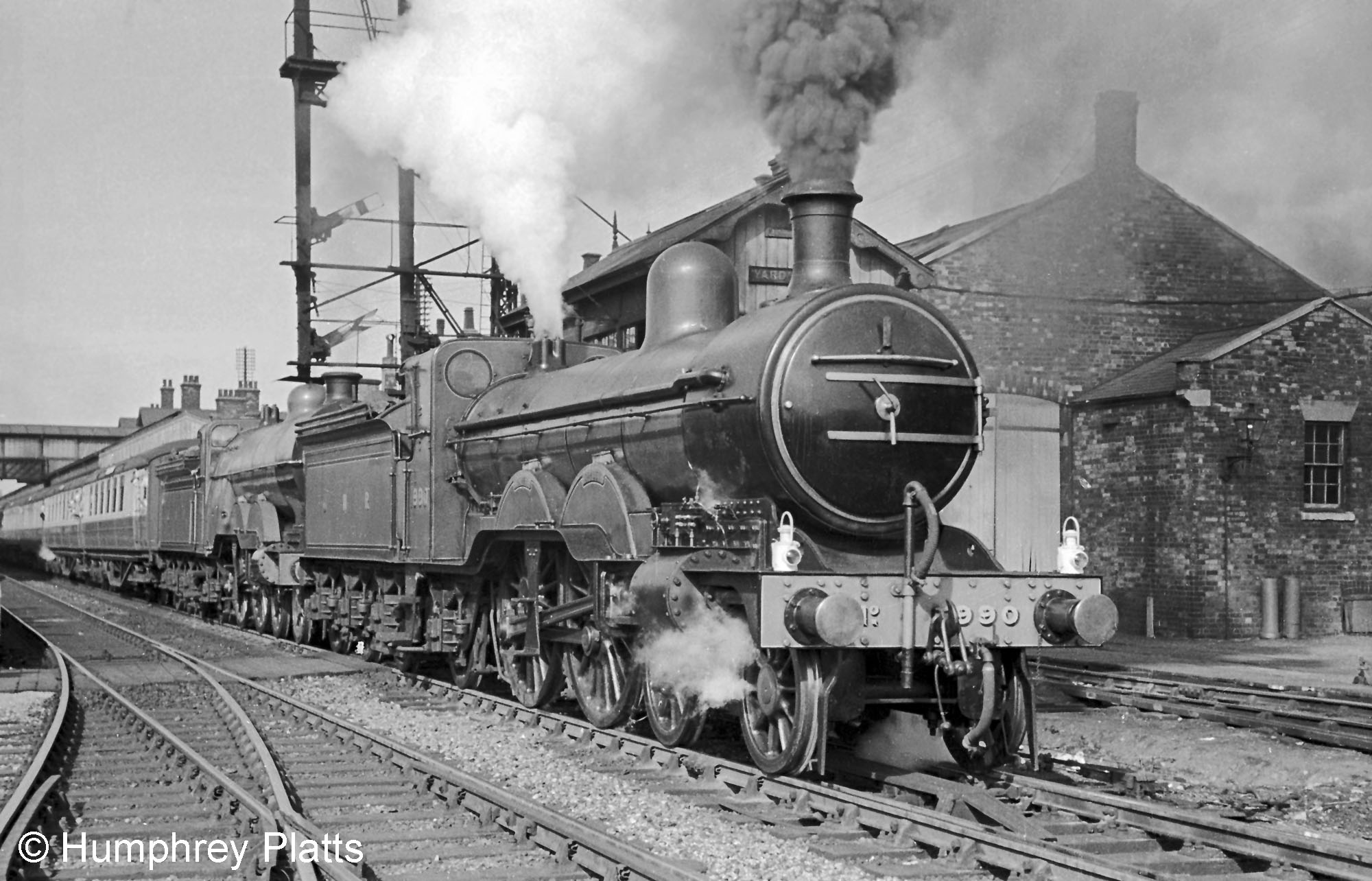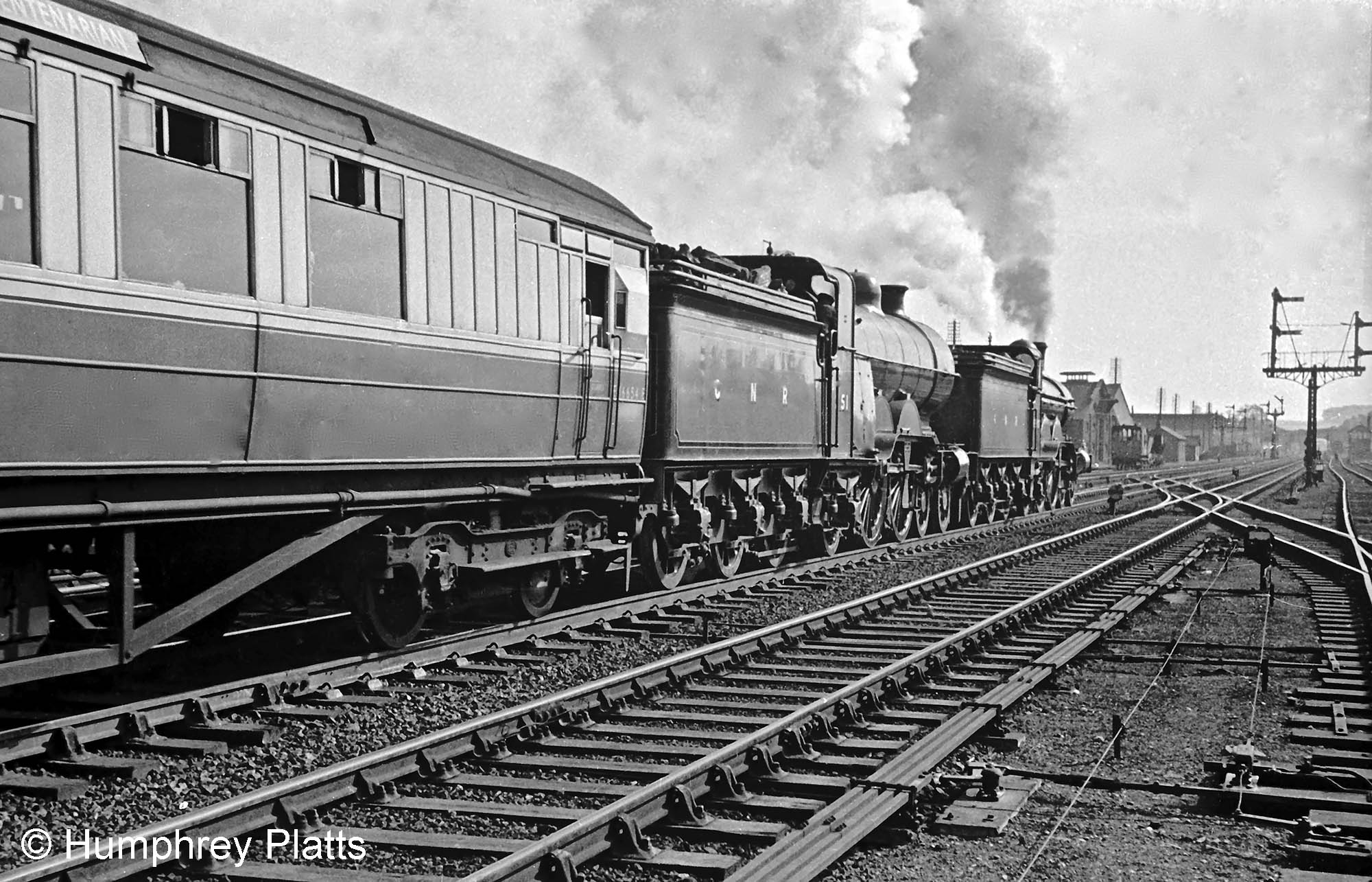 With grateful acknowledgement to the Six Bells Junction website for detailed information about The Plant Centenarian excursions and the LNER Encyclopedia for locomotive and other details.
---
Copyright note:  the article above is published with the appropriate permissions.  For information about copyright of the content of Tracks through Grantham please read our Copyright page
---