This page is a fascinating combination of photographs taken at Grantham by two photographers on the same occasion, but from different viewpoints.
They show the arrival from London King's Cross of the Gainsborough Model Railway Society's Stapleford Park Railtour on Sunday 9th June 1968.  The special train terminated at Grantham, passengers travelling forward by bus to Stapleford Park, near Melton Mowbray, for an outing to Lord Gretton's stately home with its 10¼" gauge miniature railway and lion reserve.  The train returned to King's Cross from Grantham in the evening with diesel traction, Brush Type 4 No. D1760.
---
First, a set of black and white photographs kindly lent by Ken Willetts, a retired Grantham driver.  Ken wasn't sure when the photographs were taken but it became clear with the arrival of the second set of pictures, of known date, that they show the above event.
The pictures were taken by a shunter and numbertaker at High Dyke who was known as 'Digits' because he could take down the wagon numbers (digits) very speedily.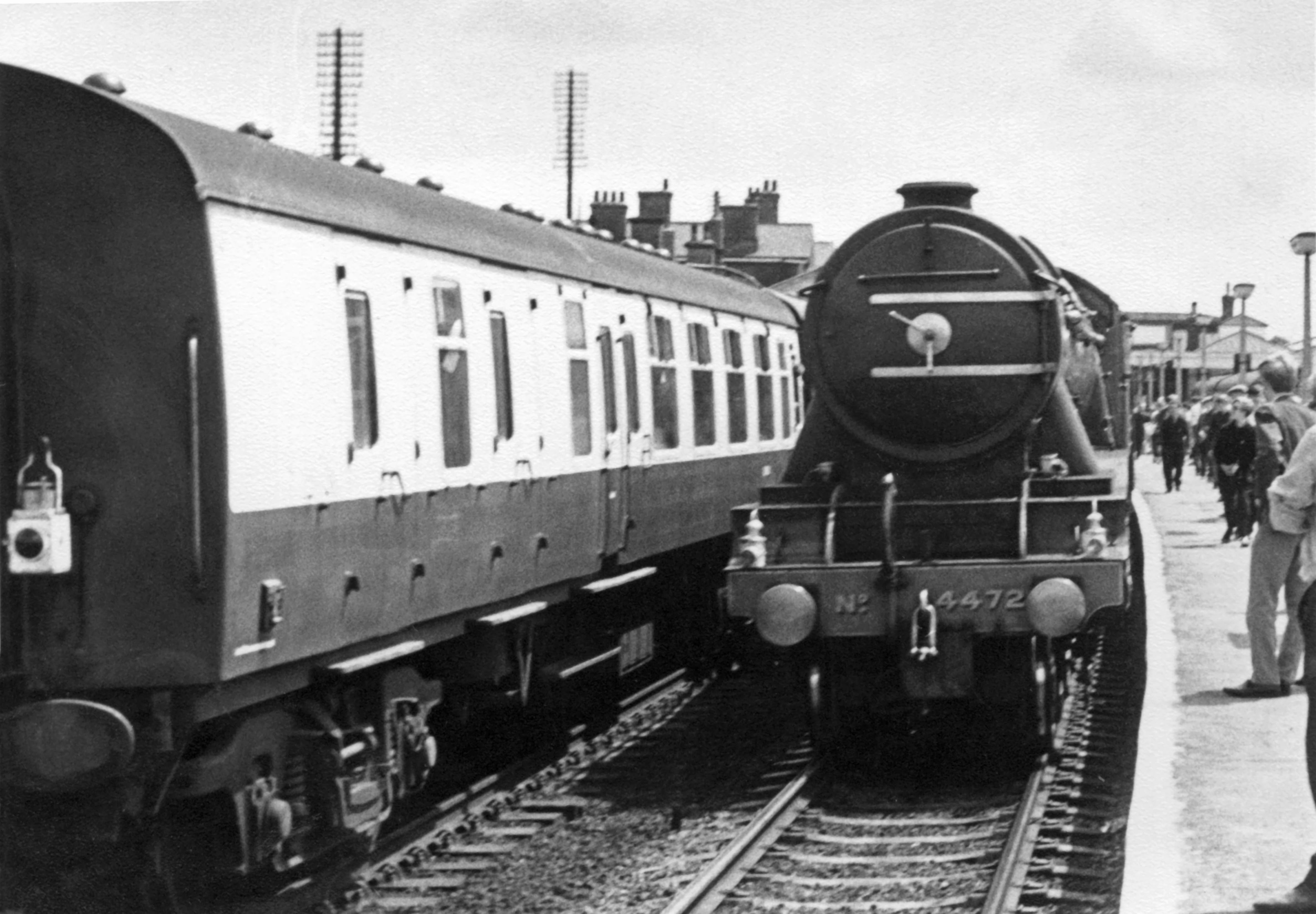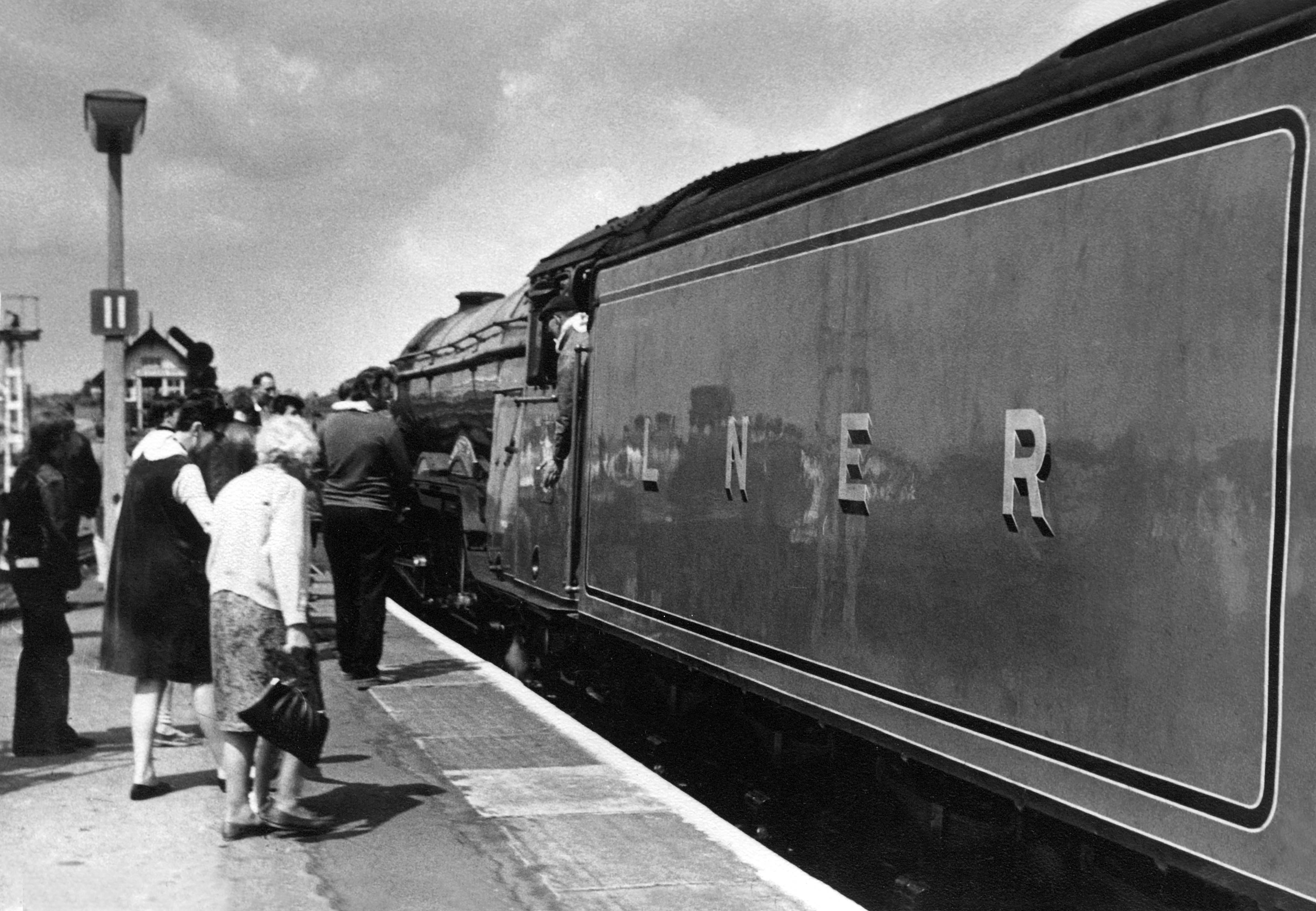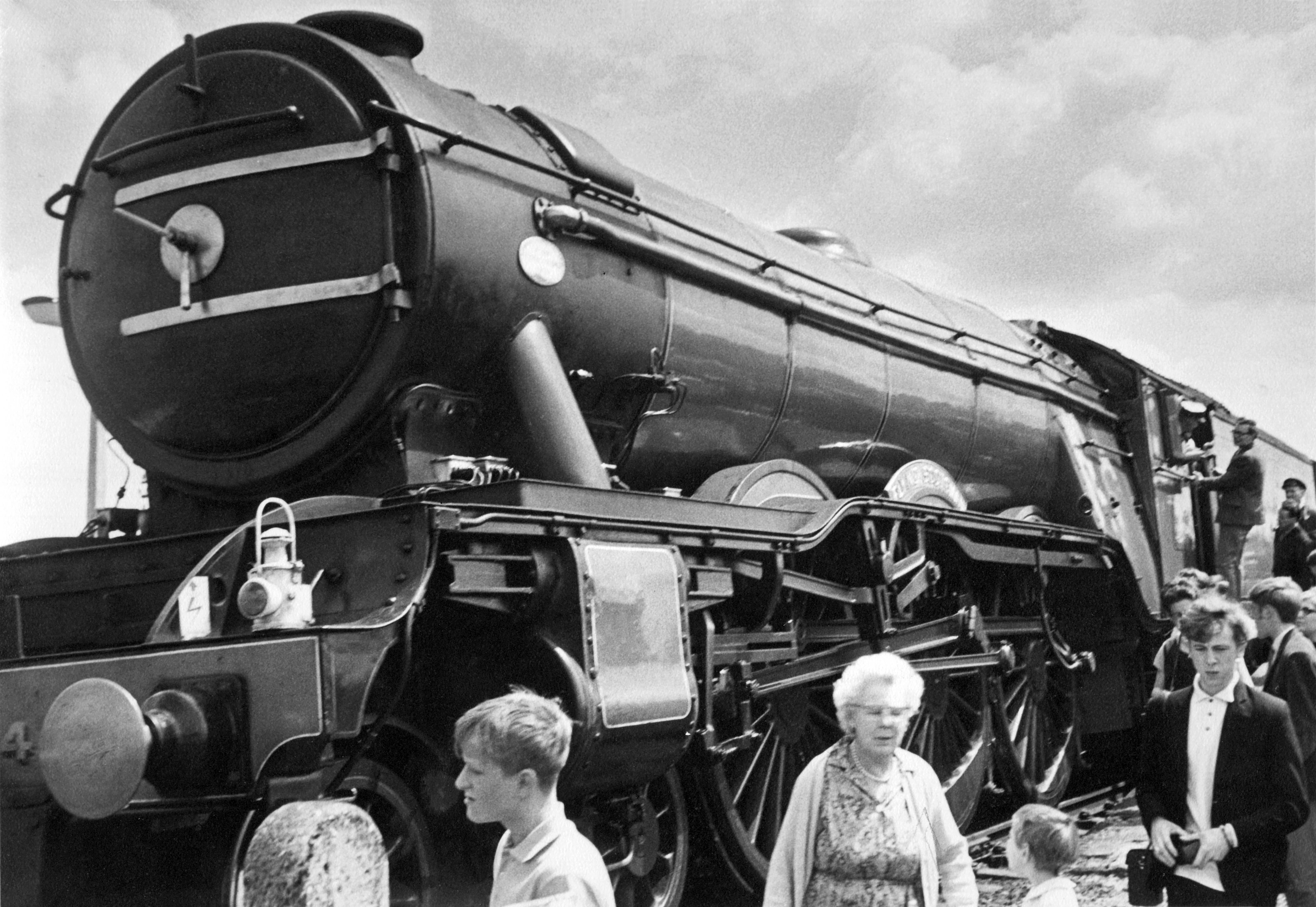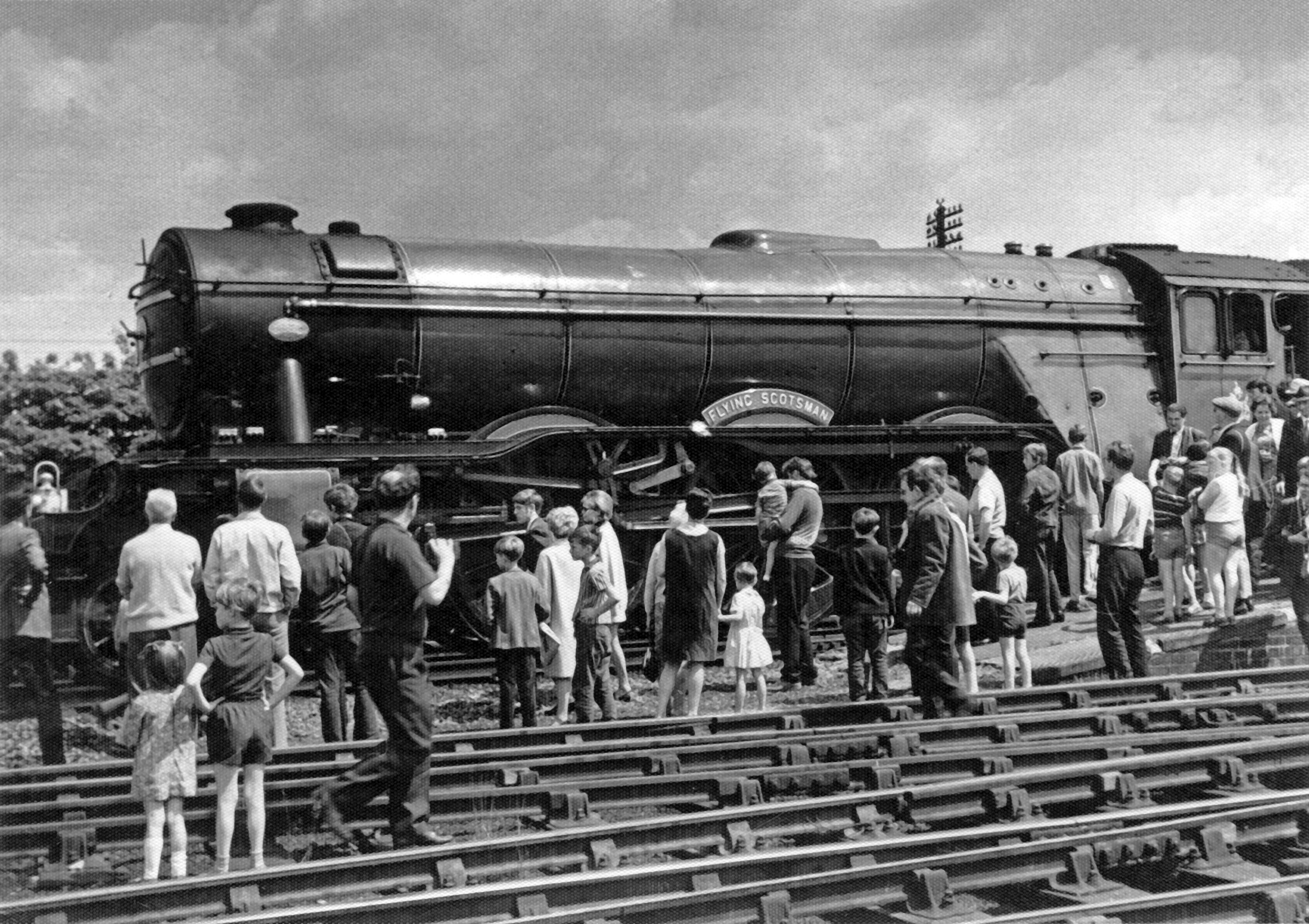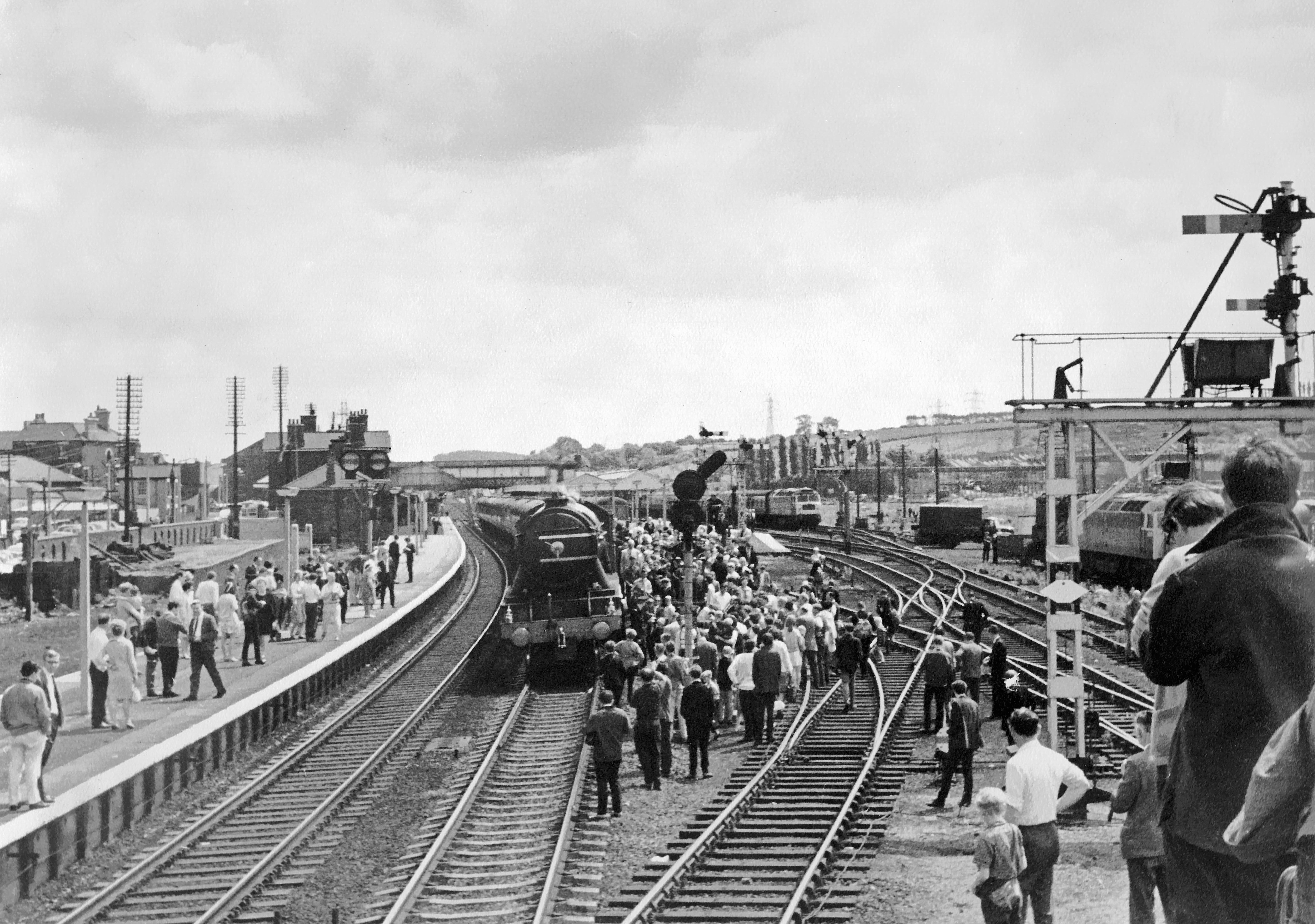 ---
The second group of photographs were taken by Humphrey Platts from platform 2.  He is probably among the people seen on the left in the shot above.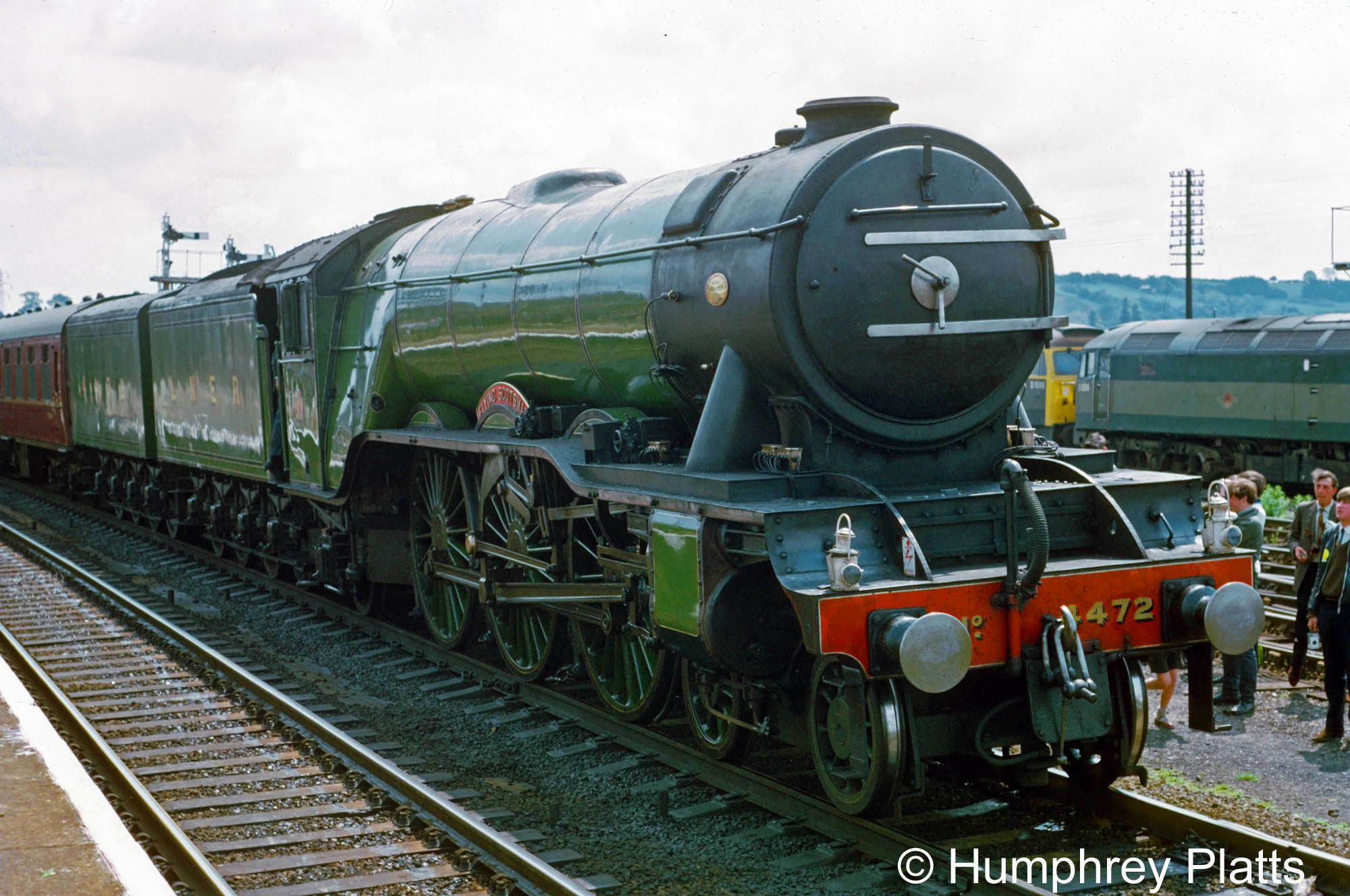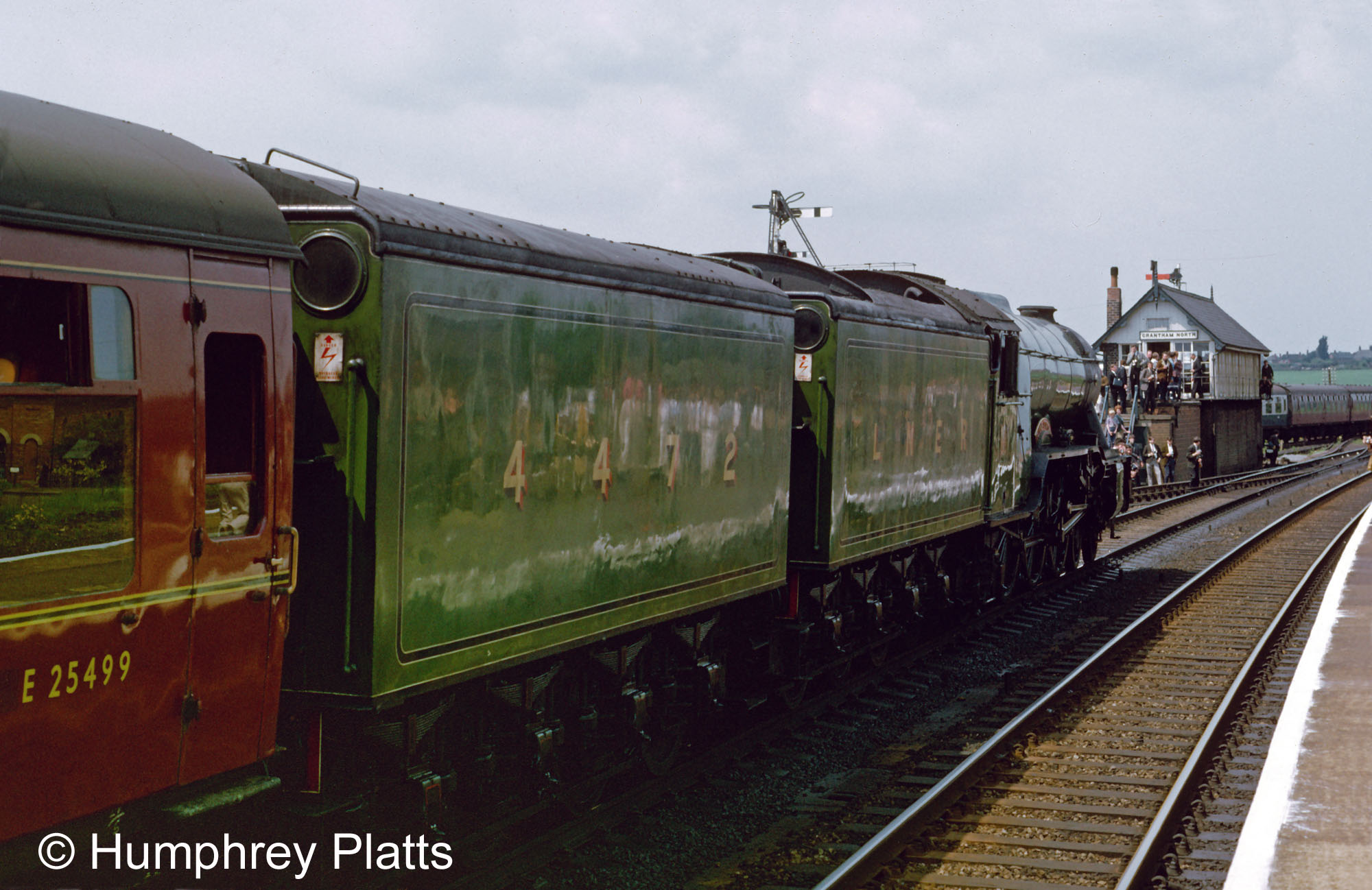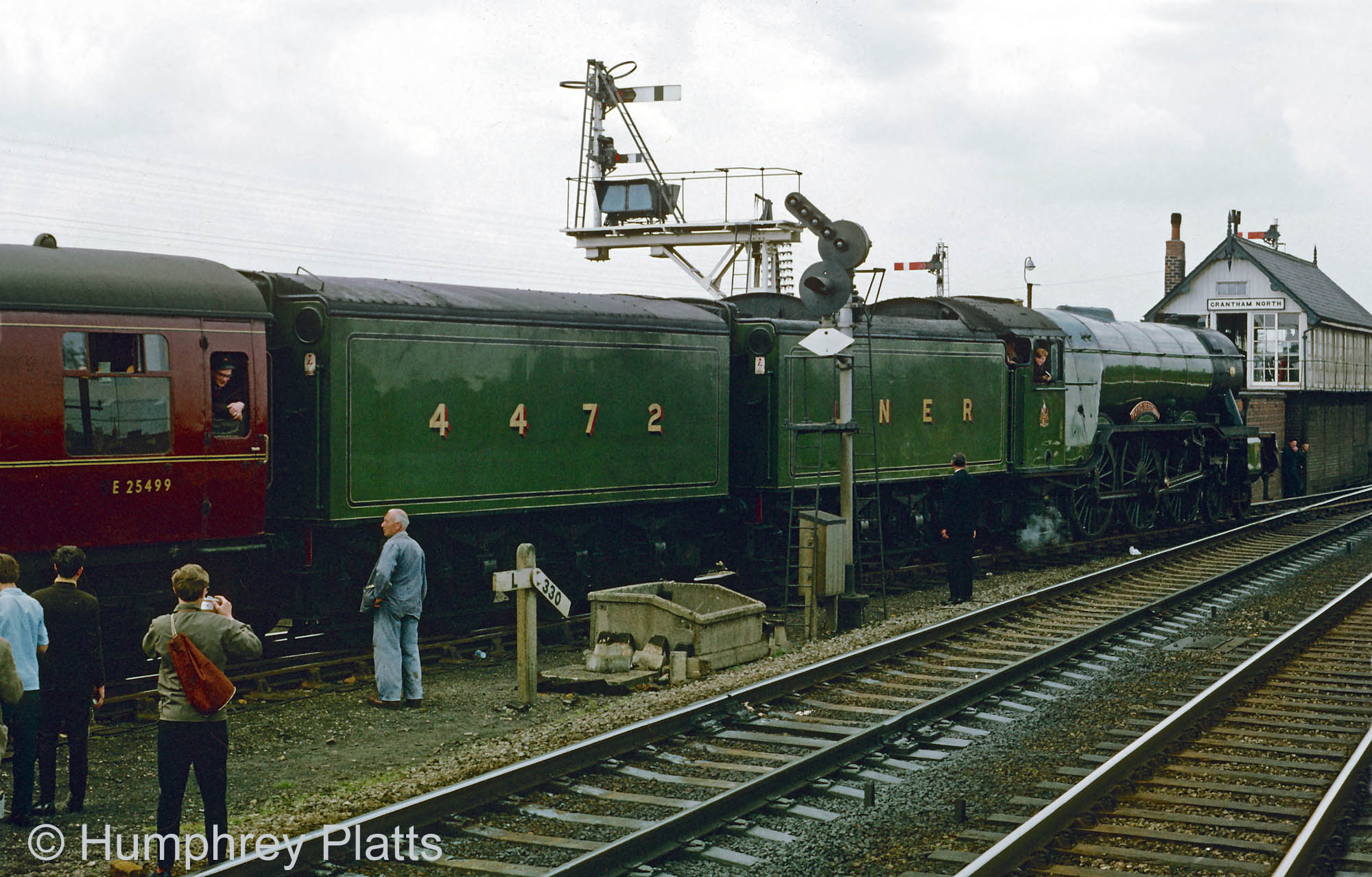 ---
We do hope you have enjoyed reading this page. Please take a moment to tell us how you discovered it and at the same time send us some feedback by using the comments section at the end of the article.
Back to Events on the Railway at Grantham
---
Copyright note:  the article above is published with the appropriate permissions.  For information about copyright of the content of Tracks through Grantham please read our Copyright page.
---